It's 2020, and I'm here to say that plus-size clothes shouldn't be a "goal" or a "decision" companies make; it's not an "accomplishment" to finally cater to the majority of women in America. There's no reason for companies to have oversized clothes for straight-size people and not offer clothes that plainly fit plus-size people. However, if you're reading this, you're likely plus-size and feeling the struggle to find clothes that are cute, trendy, and fit. Luckily, some companies out there get it, and there are some that really cater to plus-size women (or they're owned by them!). These are our favorite plus-size brands in 2020.
Need some gifting inspiration? No matter who you're shopping for, we found a slew of exciting gifts that are bound to leave them speechless.
1. Nasty Gal
Nasty Gal has become one of my favorite destinations for trendy, plus-size pieces on a budget. Their #1 best products are their graphic tees. They're made without cheesy graphics (the most important thing in a graphic tee, of course), but they're also well-made with a good oversized fit that doesn't look like a sack on a plus-size body. I also love their dresses, skirts, and loungewear.
2. I'Mare Boutique
This Black-owned business caters specifically to plus-size women, offering tons of gorgeous garments. I love their dresses; they're all extra-comfortable and easy-going, coming with pretty colors anyone can rock.
3. Girlfriend Collective
I've raved about Girlfriend too many times to count. This sustainable brand makes my favorite leggings (I own in two colors, but plan to stock up before fall and winter!), but they also have a whole slew of other products, from undergarments and T-shirts to sports bras and bike shorts. Their products sell out quickly, so if you see something you like in your size, don't hesitate to grab them fast! I wear these leggings constantly, and there are truly zero signs of wear.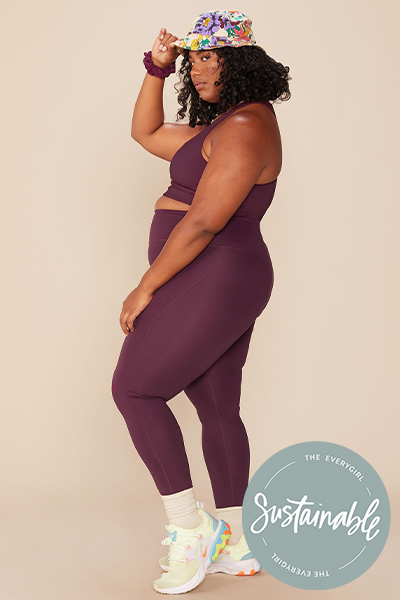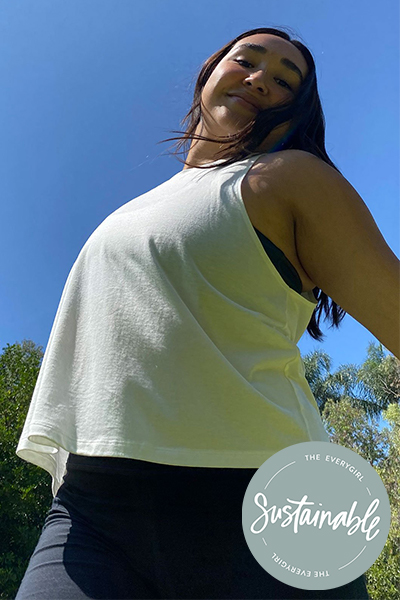 4. Wild Fable for Target
Target has about a dozen different brands under their umbrella and almost all of them have gorgeous plus-size options, but Wild Fable has been my favorite lately. It's all uber-trendy and cute, which I don't always find in plus-size clothes. They're not afraid of bright colors, prints, and textures. I wear all of my Wild Fable pieces constantly, and I get compliments every time. And because it's Target, you know the price is always right.
5. Levi's
Levi's continuously adds new plus-size options to their site. Just the other day, an editor was talking about her favorite jeans from them, and I said, "Oh, bummer, they don't come in plus." Lo and behold, a few days later they popped up on the site. I find that the plus-size Levi's oddly fit even better than the straight-sizes. They have a little extra stretch and room, but they don't sacrifice on style.
6. Kin by Kristine
Kin by Kristine is a line of clothes for both straight and plus-sizes. Specializing in figure-hugging garments, these pieces will never cease to make you feel like a million bucks. Owned by a Black-woman, this small-business creates gorgeous items for every occasion, from work to happy hours to grocery trips.
7. Rachel Pally
This is a new sustainable find! These items are definitely on the pricier end, but they're all made in Los Angeles. The brand is owned by Rachel herself, a woman and mom who wanted cute clothing options that didn't sacrifice her values. Their best products are their dresses and jumpsuits. They look comfortable, soft, and well-made.