T-shirts are the most basic of the basics, the most effortless pieces in a closet—so they should be easy to shop for, right? Wrong.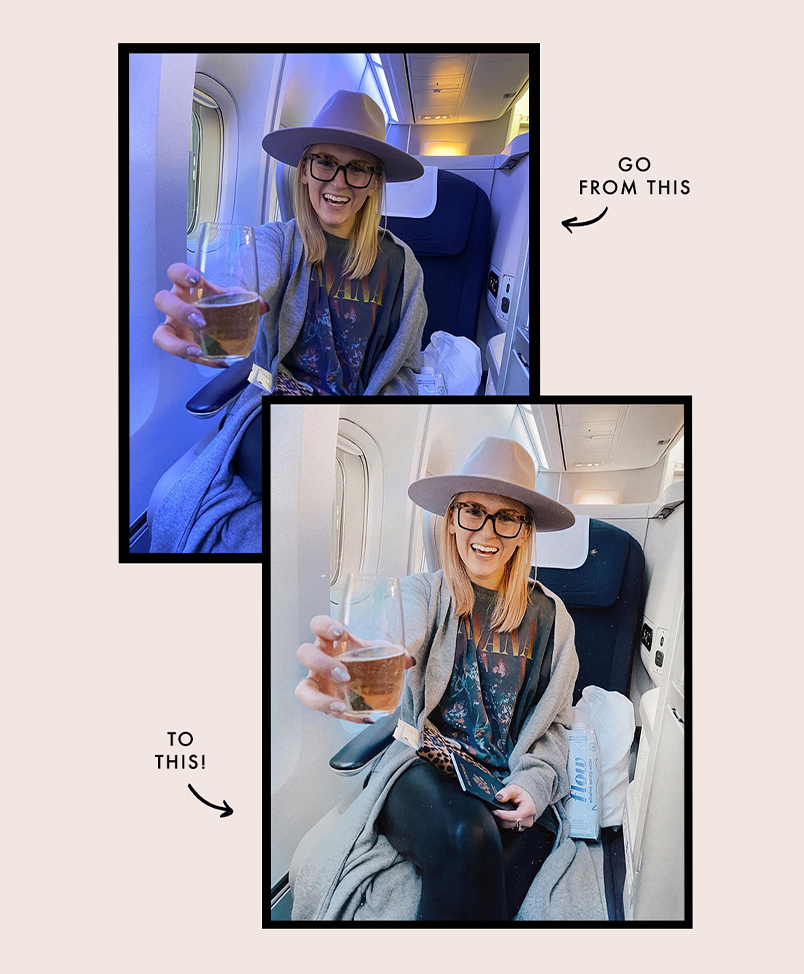 Want to style, shoot, and edit your photos perfectly every time?
We're sharing our secrets to photo editing in our all-new online course, Mastering Photo Editing On Your Phone. Enrollment closes on Thursday, so grab your spot now!
Finding a good T-shirt is akin to finding a needle in a haystack—it needs to fit you just right, not shrink down to half its size the first time you wash it, be super-soft, and be durable enough that you don't need to buy a new one after every fifth wear. With all the criteria most don't meet, you could go your entire life without finding the perfect one—and for such a vital piece of clothing, that's unacceptable.
Through our editors endless tests and all the Internet research we could do, we've found the best choice for every kind of T-shirt, in every cut and shape and neckline you could dream of. The search is over—these are the T-shirts you've been dreaming of.
The crewneck
The white crewneck is both the most classic T-shirt form and the hardest one to find in a perfect fit—but that's where this baby comes in. Its fit is not too tight, not too loose, and won't show the outline of your bra through it. *chef's kiss*
The V-neck
Layer it, wear it on its own, lounge in it, wear it with trousers to work—this thin, soft V-neck can do it all.
The one that looks like your boyfriend's
You know when you see a picture of a girl in a T-shirt and jeans and you think, "Why don't I look like that in a T-shirt and jeans?" Most likely, it's because she's found a T-shirt that fits like this: it looks like it may or may not be her boyfriend's that she threw on without thinking this morning, but it looks effortless without being baggy or ill-fitting.
The fitted one
Sometimes you need a tee that hugs you in all the right places, and this one checks that box. It isn't too thin, so it won't show what you're wearing underneath, and the subtle ruching on the sleeves will give you a little something extra every time you throw it on.
The oversized one
Ditch the shirt that you bought that's five sizes too big and swap it for one that's your size, but is meant to fit oversized—it'll make all the difference.
The best deal
Once I find a great basic, I want to toss all my other ones and buy 10 of them so I always have one ready to go—and at three for $45, this T-shirt is the perfect option for that. Its boxy fit and pocket detail make it perfect for wearing on its own, and with seven different flattering color options, you truly can't go wrong.
The bodysuit
Sometimes messing with tucking in a bulky tee just isn't in the cards, and a seamless bodysuit is what needs to happen. This one is famous for being durable, comfortable, and flattering, and you won't ever regret having it in your arsenal.
The striped one
A striped tee is a must-have no matter who you are, and if you play your cards right, you only need to own one—and it should be this one.
The cropped one
A cropped tee makes any outfit look a little bit cooler than, you know, a non-cropped tee, and this cult-favorite, inexpensive option is always sold out for a reason: it's perfect.
The one with puffy sleeves
For when you want a little something extra going on without making too much of an effort, a tee with a subtle, puffed sleeve is your answer. This one's sleeves give just a little touch of volume on an otherwise perfectly-fitting tee.
The pack you can Prime
Our Senior Graphic Designer, Kelly, always talks about how when she's at home, she lives in men's T-shirts that she gets on Amazon. Let's be real: everyone needs comfortable T-shirts to throw on at home, and you can Prime this pack to your doorstep and start living in them tomorrow. (But don't get me wrong: Kelly has also fabulously styled these to wear to the office.)