Welcome to The Everygirl Podcast. Whether you're looking for insider secrets from successful women that have your dream job, are interested in expert advice to transform your health and feel your best, or just want to be entertained and laugh along with us on your commute, we've got you covered.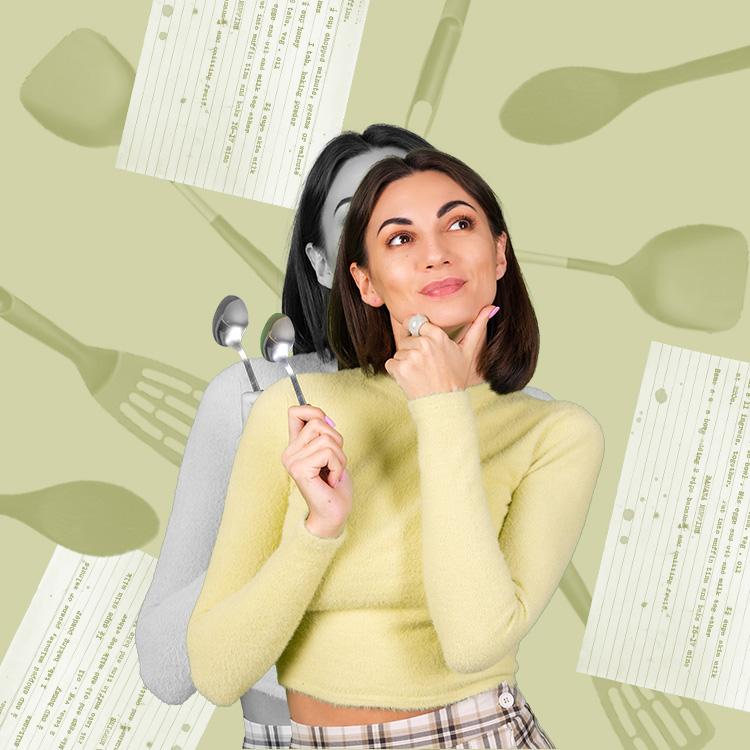 high in protein, good for gut health, and anti-inflammatory? yes, please!
Overwhelmed by fashion's biggest season? Seriously distressed by the countless trends coming across your "For You" page? Cringing at the possibility that you might actually end up wearing tweed this year? You're not alone. On this week's episode of The Everygirl Podcast, Josie sits down with Madeline Galassi, The Everygirl's fashion editor, to discuss fall fashion trends.
However, their conversation doesn't stop at what's trending right now; Madeline explains how you can leverage fashion trends to feel your most confident, alternatives to trends, and her own tips for staying true to personal style while still getting excited about the ever-changing nature of fashion. Read on for the rules for trend-following that our fashion editor swears by, and check out this week's episode of The Everygirl Podcast to hear more from Madeline.
1. Not every trend is for everybody
Yes, this episode of The Everygirl Podcast is about fall fashion trends, but Madeline emphasizes that this does not mean that the trends she talks about are rules to live by. Fashion is meant to be fun and work for individual style; if you're not feeling a trend, that's completely fine! No one is going to tell you that you absolutely have to buy a pair of ballet flats this season if you don't want to, and if you want to keep wearing something that was trending five years ago, go for it.
For example, in this episode, Madeline touches on the Barbiecore trend that is sweeping social media right now and talks about how excited she is to see hot pink and sequins everywhere this fall. However, she makes a point to emphasize that if hot pink isn't your thing, that's fine too! Casting for the upcoming live-action Barbie movie has already come and gone, so no one is going to end up telling you that you have to wear a bright fuchsia leotard.
2. Fashion is meant to make you feel your best
So much has changed in the past two and a half years, and Madeline makes it clear in this episode that fashion has been no exception to the waves of change brought on by the pandemic. She explains that although she loved her loungewear when she first started working from home, she quickly realized that she felt her best when she was getting dressed and ready for the day almost as if she was about to head to the office. "[The pandemic] reminded me how excited I am every day to get up and get dressed and get ready," she said. "I put thought into it the night before, I think about what my outfit for the next day is going to be, and it's something I think I took for granted before."
Whether you're like Madeline and feel like your best self in an on-trend ensemble, or feel your best in sweats (*cough cough* Josie) or a classic uniform that never goes out of style, fashion is meant to be individual. Choose whatever makes you feel most confident and comfortable. Everyone is going to have very different ideas about what they feel the best wearing, and that's not only a good thing, but that's the point of fashion.
3. It's OK to change your mind
Fashion is cyclical—styles rotate through about every 20 years—so it's completely normal to change your mind about a specific clothing item or trend over the years. As Madeline says, "Everything that exists in fashion at some point or another is going to come back; the difference when it comes back is it's going to be styled in different ways than it was before." You may not have loved the preppy styling of ballet flats in the mid-2000s, but maybe you're obsessed with how they look paired with the must-have fall items of 2022. Changing your mind on specific pieces is completely normal because not only is the fashion world changing but so are you.