It's all over our Instagram feeds, YouTube, and beauty blogs: barely-there natural makeup. The seriously chic "I woke up like this" look is all about enhancing your natural features and feeling comfortable in your skin. It's not about specific cheekbone angles or covering and changing… but rather a celebration of your unique face. A trend I think we can all get behind and recreate, with the right tools.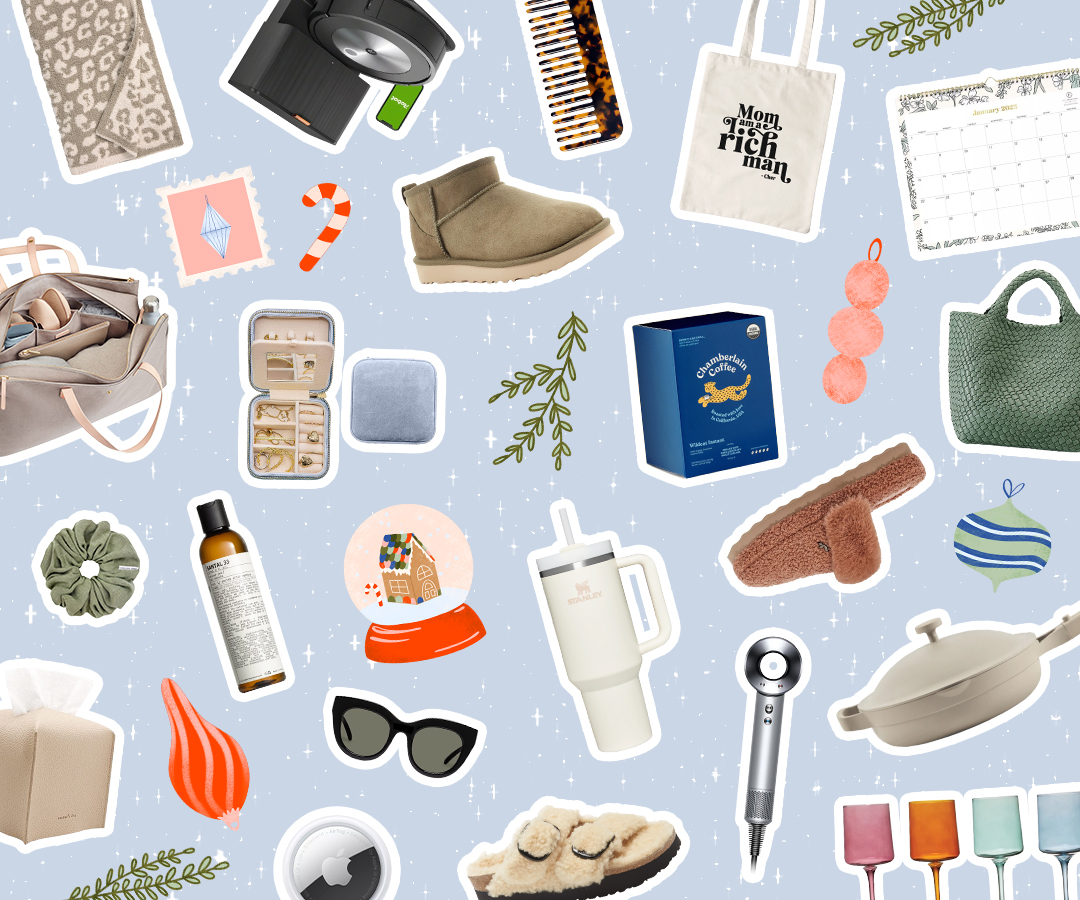 With hundreds of thoughtful gifts, you're sure to find something for everyone on your list!
That's why when we heard about Per-fékt Beauty, I was ecstatic to give them a test run. The brand boasts an uncomplicated, natural approach to beauty with products that make you look like yourself, only with glowing skin or stop-you-in-your-tracks eyelashes. Even better? Their products are full of natural ingredients and pass the clean beauty test.
Who Per-fékt Beauty is Designed for…
I love a good contour and baking session, but sadly my professional team that transforms me into a daily goddess hasn't shown up yet (or ever)—and I don't always want to do a full lewk. If you like your makeup routine to be short and simple, then this line was made for you. No sponges or brushes are required and many combine multiple steps which will save you even more time when you're on the go.
Another plus: all of their products are infused with skincare properties (like Vitamins A and E) and while I would never suggest opting out of your morning skincare routine entirely, this feature makes me feel better about the days that I wake up late and am doing well just to brush my teeth.
What It's Made Without…
I know it's not realistic to trash the entire contents of your entire makeup bag, but replacing toxic products one at a time can make a big difference. It's sad but true that some of our favorite items on shelves are made with less-than-lovely ingredients. In an effort to be conscious about what we're putting on our skin, I would always suggest doing your research before purchasing a new product. Yes, it can be tempting to make that instantly gratifying purchase, but do you really want that impulse mascara if it's made with coal tar? Yeah I didn't think so.
The Per-fékt Beauty line offers reasonably-priced products without many of the ingredients that have no business anywhere near your skin.
Non-toxic
PETA certified cruelty free
Gluten free
Paraben free
Sulfate free
No phthalate, propylene glycol, GMO, triclosan
Vegan
What We Tried (and Loved)
SPOILER: I've already used half the bottle of body perfection gel since writing this post. With warm weather finally making dresses and sleeveless shirts a reality, it has been a total game changer when getting dressed. And I don't think I will ever want to live without a lip per-fekt in my purse. Unlike other lip crayons, it's incredibly moisturizing so I don't have to carry chapstick AND a lip color with me.
This post was in partnership with Per-fékt Beauty, but all of the opinions within are those of The Everygirl editorial board.