If you love all things Halloween, there's no better place for a spooky-season getaway than Salem, Massachusetts. Known for its infamous 1692 witch trials, this small city northeast of Boston is home to year-round spooky celebrations and served as the iconic setting for the 1993 classic Hocus Pocus. But Salem isn't just your basic tourist town. The city also boasts incredible restaurants, hotels, museums, guided tours, and eclectic shops for both locals and tourists alike to enjoy. And of course, you'll find no shortage of Halloween-themed things to do in Salem all year long, but especially during the month of October.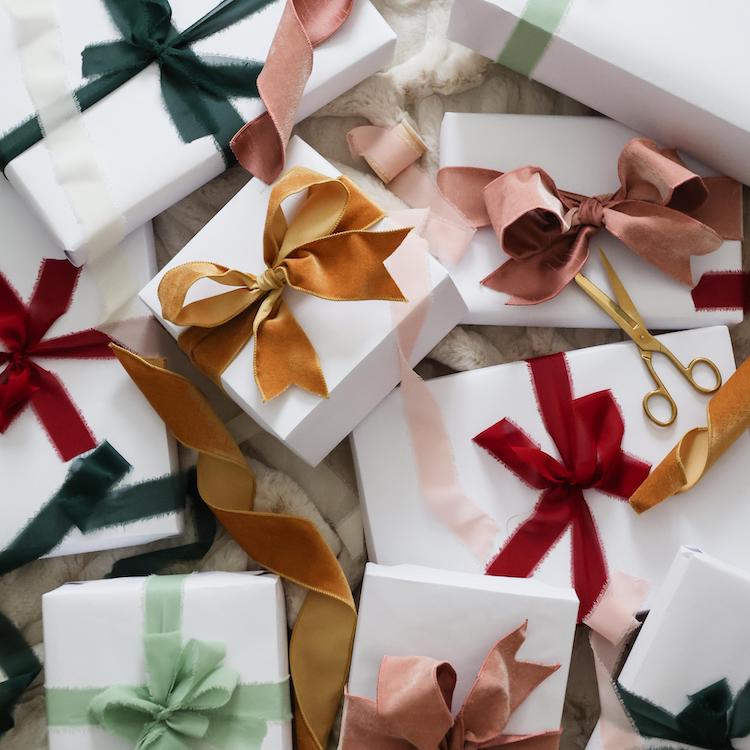 the perfect gifts for everyone—and we mean everyone—on your list
As someone who grew up there, I've got all the insider info you need to know to fully experience Salem at its best. If a trip to this spooky city is on your fall bucket list this year, this guide will walk you through the best things to do in Salem for an unforgettable trip.
What to Know Before You Go
If you've never been to Salem before, there are a few things you should know first:
October is Salem's busiest time of year
Salem is a busy city, so there are typically lines to get into attractions, waits for tables at restaurants, and busy parking lots. During October, those lines and wait times are even longer. Make reservations whenever possible, buy tickets in advance, and try to take public transit or walk if you can.
Unless you're local, book your trip in advance
If you want to stay close to the festivities in Salem, you should try to book your trip pretty far in advance. There are many places to stay throughout the city and the surrounding areas, but they tend to book up quickly. If you can't find a place to stay in Salem, look for accommodations in Peabody or Marblehead, which are located about 15-20 minutes from the city.
Salem is spooky all year long
The best part about Salem is that you don't have to wait for Halloween to experience the spookiness. While the main Halloween attractions really ramp up in October, most things are open year-round. If you do plan to visit during spooky season, you can book your trip for any time throughout October and still have the best experience. The city of Salem even has a website and an app to help you navigate the Haunted Happenings throughout the month.
Best Places to Stay in Salem
From hotels and inns to Airbnbs, there are tons of great places to stay to enjoy the city, but here are a few of my favorites:
If you love a chic boutique hotel with a rooftop bar, The Hotel Salem is for you. In fact, this is the only rooftop bar and restaurant in Salem, and it's located smack dab in the middle of all the Halloween action. They offer great cocktails and delicious snacks that are perfect after a long day of spooky adventures.
This historic hotel has been around for nearly 100 years. It's located right next to Salem Common (a public park in the heart of downtown) and within walking distance of nearly everything you'll want to do on your trip. Fun fact: On October 30, 1990, the Hawthorne Hotel held a seance in the Grand Ballroom to try and summon Harry Houdini. It didn't work out, but I bet that was a night to remember!
Best Places to Eat in Salem
Being a coastal New England city, Salem is known for its seafood, but there are tons of other cuisines to choose from, too. Here are a few restaurants worth checking out:
Located right down the street from the Salem Witch Village, Howling Wolf Taqueria is a local favorite for Mexican food. Their dishes are incredibly flavorful, and their margaritas are the right amount of strong. I recommend an order of chips and queso, a classic Howling Wolf burrito, and a Coco Margarita.
If you love a raw bar, you can't miss Sea Level. The seafood offerings at Sea Level are fresh, perfectly prepared, and will exceed your expectations. The oysters come with a housemade roasted red pepper cocktail sauce, which is packed with mouthwatering flavor. Beyond seafood, the Margherita pizza is a delightful dish. Don't forget to try their Apple Cinnamon Sangria or a Pumpkin Spiced Latte, AKA a Pumpkin Espresso Martini.
If you're craving a home-cooked breakfast, Red's is the next best thing. You truly can't go wrong with anything on the menu. Try the banana pancakes for something sweet or the Irish benedict for a twist on a classic favorite.
Best Spooky Things to Do in Salem
Whether your vibe is witchy or full-on scary, there are endless activities for you to do in Salem. Here are my must-dos:
Visit the Hocus Pocus houses
If you're a Hocus Pocus fan, visiting the filming locations in Salem should be at the top of your itinerary. The two most popular locations seen in the movie are Max and Dani's house, which is located at 4 Ocean Ave, and Allison's house, which is actually a historic home called Ropes Mansion and is located at 318 Essex Street. Next, head south of downtown to visit Pioneer Village, a living history museum where the opening scenes were shot. You can also pop over to Marblehead to visit Old Burial Hill, which is where Max gets his shoes stolen at the beginning of the movie and later where Max and company fight the Sanderson sisters.
Join a guided tour
The tour guides in Salem are extremely knowledgeable about ghosts, witches, and all sorts of spooky history, so I'd highly recommend booking a tour while you're in town. History buffs will definitely want to check out the History and Hauntings of Salem Walking Tour. If you're interested in true crime and murder, the Mysteries and Murders of Salem Guided Night-Time Tour will be right up your alley. And if you want a true ghost tour, the Salem Night Ghost Tour will introduce you to some of the most haunted sites in the city.
Explore the local shops
The center of Salem is full of shops featuring local artisans, spiritual products, and all sorts of spooky goodies. Spend an afternoon strolling down Essex Street and popping into the unique shops in search of souvenirs. One of the most popular witch shops is Crow Haven Corner, where you'll not only find a collection of witchy goods but also psychic readings and spellcastings. If you're looking for a more modern home goods shop, check out Hauswitch, which specializes in witchy home decor, candles, tarot cards, and crystals.
Brave a haunted house
I'll admit, I haven't braved a haunted house since high school. But if you're into being chased by scary characters and screaming at the top of your lungs, Salem sure does deliver. For the ultimate haunted house experience, check out Witch Mansion, which is touted as Salem's scariest haunted house.
Celebrate Halloween night
On Halloween night, the spooky energy in Salem reaches an all-time high. Essentially, the streets of Salem turn into one giant Halloween party. Everyone is in costume, music is playing on every street corner, and there are fireworks to close out the party. Although Halloween never really ends in Salem, this is certainly the biggest and spookiest celebration of the year that you won't want to miss.