Shopping is a little too easy today. I can dream up anything I'd like—a camel trench coat, purple stockings, a midi floral dress—and voila! The internet delivers (I'm still figuring out how to style the purple tights). But when I recently took a good, hard look at my closet, I was surprised that all of my favorite pieces had a common denominator: They were thrifted.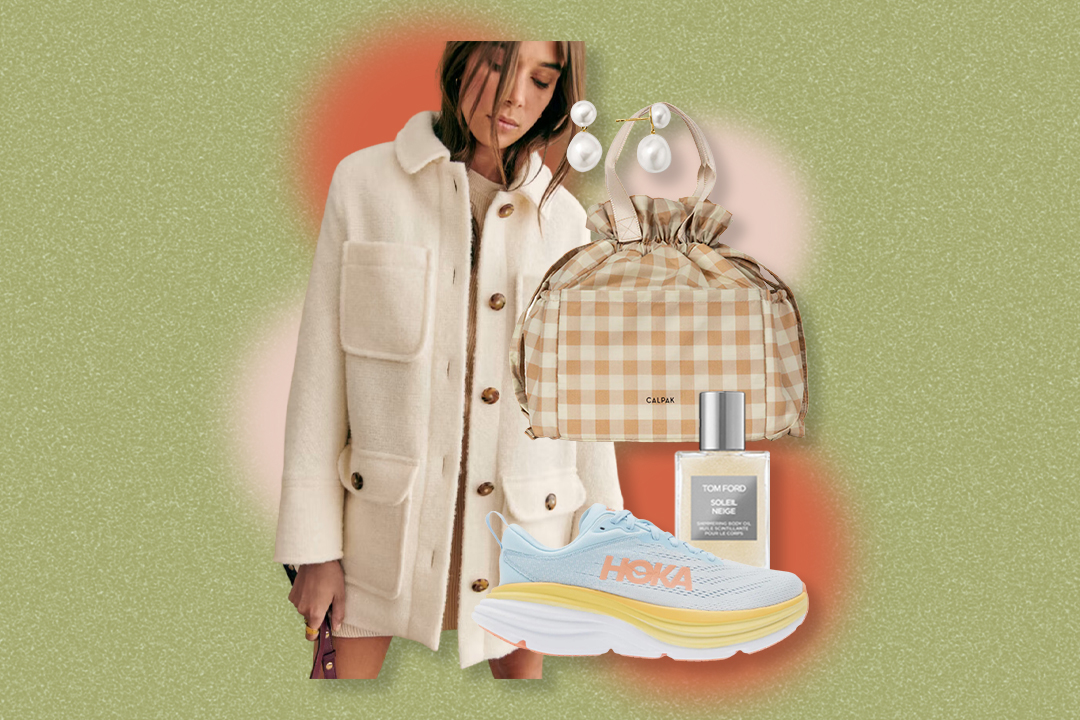 We're a society governed by instant gratification. In the mornings, I'll place my Starbucks order only after I've left my apartment, so that when I arrive three minutes later, the coffee is ready to go. And as I'm walking home, I'll think to myself, "Maybe I should buy another pair of black leggings." After all, there's free delivery—and they'll be at my front door by tonight.
They say the harder you work, the luckier you get, which must explain how I found the world's most perfect tweed blazer for $14 last year. I didn't go online, and I didn't go to Soho. I walked into an unassuming consignment shop on the Upper West Side and spent nearly an hour scouring the racks of thrifted clothes. I loved every minute of it. It wasn't easy. It wasn't fast. But it was rewarding.
When I first moved to New York City, I was determined to cover my white walls with as many ornate frames and mirrors as I could. Around the corner from the Flatiron Building was my new utopia: the Chelsea Flea Market. On any given weekend, you could find me there with an iced coffee in hand, occasionally haggling, always admiring the countless antiques. Most of the vintage fashion was out of my price range, but one summer day, I got lucky. A few weekends after Ubering home with the gold mirror now perched above my fireplace mantel, I was back. And I left with an accessory I never knew I needed: a vintage patent leather purse, which, according to the seller, was a rare find. I've chosen to believe her.
This is a love letter to my thrifted finds: the prized possessions, the pieces I plan to keep not just for a few years but forever (Forever 21 has left the chat). Being a conscious consumer isn't about chasing trends; it's about being intentional with what you own. It's asking yourself, do I love this? Why do I want this? And after making a purchase, it's about making a promise that you'll treasure that piece. Give it a story of its own.
It was a month before the holidays, and all I was searching for was a red wool coat. I had a vision of it in my mind, and Google couldn't help. I never believed in manifestation until a Brooklyn vintage shop later posted an exact replica of The Coat on Instagram. Maybe this wasn't the hardest thing I'd ever thrifted. But I did send multiple DMs, called, paid in advance, and got on the next train to Williamsburg. It's from the late '60s and in mint condition. I wear it on any cold night when I have somewhere to be or nowhere to go.
Fashion can be seen as frivolous, and I can understand why. But how we choose to dress can become a part of our identities. And how we choose to shop can make a deep impact on the world. The next time you're itching to spend some money, consider looking for your own version of the red wool coat so you too can experience the joy of saying "thanks, it's thrifted."