I like to consider myself a little bit of a thrifting connoisseur. There are few things that make me happier than getting a compliment on something I'm wearing or a piece of decor and being able to respond with, "Thank you, I got it at Goodwill!" However, the skill of being able to find great pieces in places like Salvation Army and Goodwill has taken years of practice.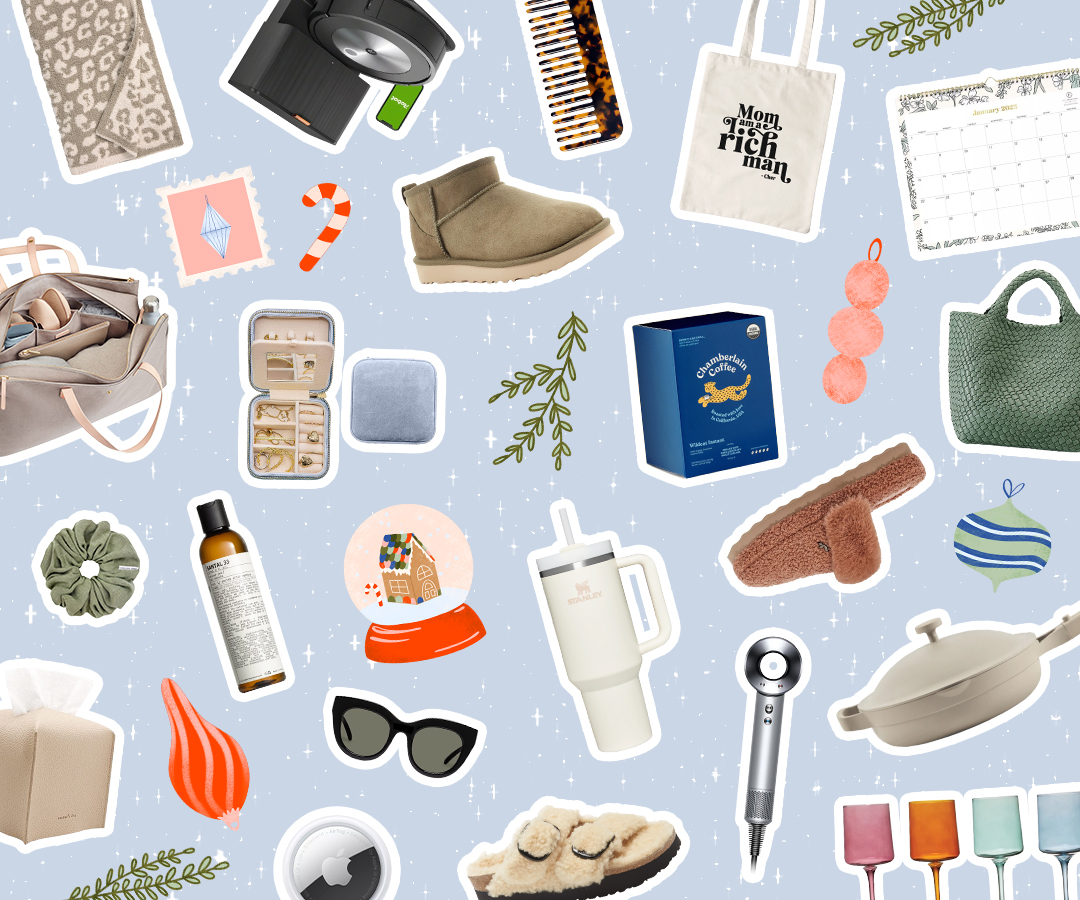 With hundreds of thoughtful gifts, you're sure to find something for everyone on your list!
My love of thrifting—and really, of the hunt and thrill of finding something beautiful in a collection of junk—began at a young age. I learned from the best: my parents have always loved antiques and had them in our homes growing up. My dad and I consistently bonded over watching shows like American Pickers and Storage Wars, as well as browsing countless antique stores, thrift shops, and flea markets for a few great items. I collected vintage cameras for a long time, so hunting those down and finding one that I didn't have yet was a favorite pastime of ours. Now that I'm older, we've moved on to tracking down the best secondhand furniture for my apartment.
My passion for buying clothes from thrift stores came to fruition a little bit later. In middle school and high school, my cousin and I would drive 30 minutes to this hole-in-the-wall thrift store that had half off everything sales every Monday. We'd come out with huge bags of vintage clothes, always having spent less than $20. Nowadays, I like to go to my local Goodwill about once a month and see what they have to offer.
Here are some things that I've learned through my years of thrifting experience:
Sometimes you win, sometimes you lose
I would say this is the golden rule of thrifting. You just have to go into it knowing that you might not find what you hoped you would, or you might not find anything at all. You also have to be very patient, because looking through racks and racks of hideous clothing can be draining and time-consuming. But I promise you that the thrill of finding that perfect piece for something like $2 is so worth it!
Step out of your comfort zone and keep an open mind
The other golden rule: you don't go looking for things, they find you. It's really rare to think of something you want when thrifting and then be able to go into a store and find exactly that. If that does happen, it's an amazing treat, but I recommend keeping an open mind and letting the store speak to you (I know, sorry, but it's true). And if you do have something in mind, keep it general, like "a cute midi skirt" not "a black midi skirt with a floral pattern."
Step out of your comfort zone by checking out sections that you wouldn't normally think to look in. I've found some of my best stuff in the men's section, for example. Also, don't be afraid to try on things that aren't your "normal size." You never know what might fit, and hey, that oversized look is super in right now. It's much easier to not be disappointed in your thrift store experience when you're super excited about a gem that you happened to find, instead of being bummed about not finding what you were looking for.
Learn your favorite sections
This one is hugely important to master. If you don't want to spend hours in the store, learn what sections usually work for you and where you find the most stuff that you like. Then you can get into a routine of hitting each of those sections, rather than wasting time trying to look at everything in the store.
Here's what I do at my local Goodwill: walk in, go straight to men's T-shirts (seriously one of the best sections—I'm always looking for cool and unique oversized graphic tees), and then work over to men's jeans and jackets (more on that later). Then I like to do a quick glance over women's dresses and tops and decide if it's REALLY worth going through the trouble of sifting through some of the biggest sections of the store. Sometimes a pattern *cough, cough… leopard print* will stick out to me, then I'll check it out. But honestly, usually it's not worth it—there is sooooo much stuff, and a lot of it is… ugly.
If I do decide to go through this section, I will run my hand very quickly over the racks of things that could fit me, looking for textures or patterns that spark my interest and only pulling those out. I also pay attention to tags here, because sometimes you can find great true vintage pieces. I do always like to look through women's skirts and pants, because they are relatively small sections that have produced some amazing finds. Next, I do a quick once-over of purses and accessories and see if anything catches my eye.
And then, on to my next tip…
Thrift shopping isn't just for clothes
A fairly recent addition to my list of favorite sections is home decor, especially baskets. I know that sounds weird, but the boho-style of wicker and rattan is a huge trend right now and thrift stores usually have a wide variety of baskets in different shapes, styles, and colors. I have also found the cutest planters, vases, frames, and glass pieces. The selection of home accent pieces is always so diverse that you can find something you love, no matter what your style is. You just might be surprised by how well some of the seemingly eclectic decor fits in your home.
As I mentioned before, I'm a huge fan of buying secondhand furniture as well. In looking for great pieces, always be open to doing a little DIY project and seeing something for what it could be rather than what it is. You also just might come across an amazing deal on a high-end item. To show off his skills for a second, my dad just found a loveseat for me at the Habitat ReStore that had an original price tag of almost $1,500. We got it (still in great condition, but just slightly used) for $199.
Denim. Denim. Denim.
I couldn't miss talking about this, because I am being 100 percent honest: I get my favorite and most-worn denim pieces from thrift stores. Like I said earlier, I always check out men's jeans and jackets. My holy grail Levi's jean shorts that I wear all summer long are men's jeans that I cut off myself, and my favorite oversized jean jacket is from the men's section of Goodwill as well. A few of my favorite pairs of "mom jeans" are from the women's jeans sections of thrift stores. You can find brands that went out and came back in style, such as Gap, Lee, and Levi's, in those flattering vintage-style fits that today's brands have brought back.
Know the best stores
Another important key to success: know which thrift stores are the good ones, and which are best to avoid. Some stores just carry better stuff. Some are majorly overpriced. It might be worth driving a little further away in pursuit of a better selection. I'm lucky enough that the closest Goodwill to me has great stuff, but I've been in some horrible ones (I'm looking at you, college town Goodwill). For example, mine tends to have higher-end brands, so I always browse athletic wear and usually find Nike, Lululemon, Athleta, etc. However, I do highly recommend always checking out new thrift stores when you're traveling, especially if you're in a super cool city. Some of my greatest finds have happened while I've been on vacation.
So, now you know: thrifting is an art form. There's nothing quite like tracking down those unique and one-of-a-kind pieces to curate a wardrobe or a home unlike anyone else's. Now it's time to get out there and enjoy the hunt.