My new favorite toxic trait of mine is scrolling on my phone at 1 a.m., favoriting a plethora of TikTok DIY projects that I swear I'll do on my next day off, and never visiting the idea ever again. Maybe it's because I am a night owl and get motivated to revamp everything about my apartment in the dark hours of the night when woodworking and hammering are widely unacceptable. Or perhaps it's because I'm a sucker for saving money on what would otherwise be a hefty West Elm purchase.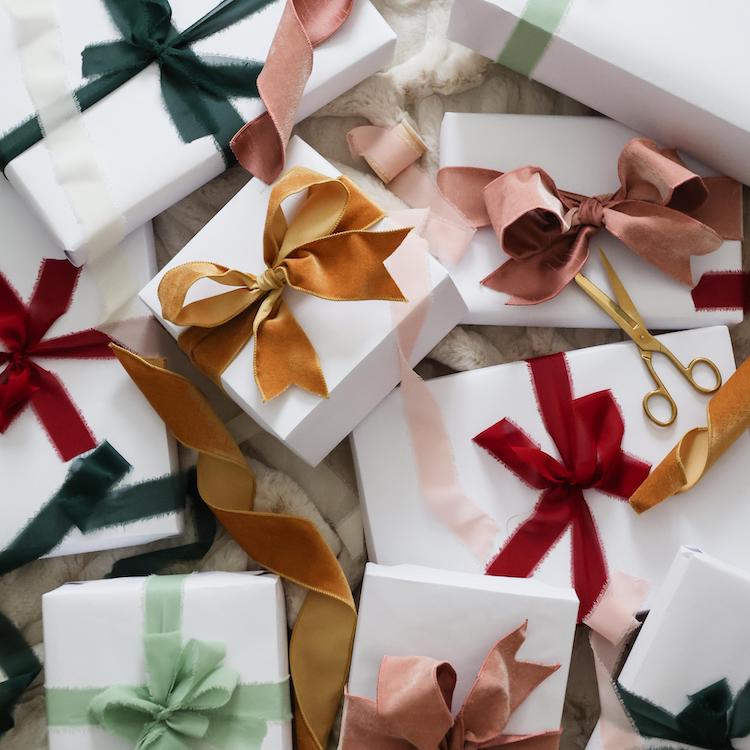 the perfect gifts for everyone—and we mean everyone—on your list
But these TikTok hacks are just so innovative that I can't keep them all to myself in my saved TikToks folder. And I know I've said this before, but I actually want to tackle these ones. If you're looking to give your place a budget-friendly revamp, look no further than these 25 TikTok DIY projects that are so genius, you'll wonder how you didn't think of them yourself.
1. This trendy blanket you can DIY for much less:
2. A curtain trick that will make any room look more put-together:
3. These DIY stone side tables that look like they are from West Elm:
4. This feature wall idea that will earn you endless compliments:
5. This bouclé chair that costs way less than the original:
6. These DIY floating shelves that'll make wire shelves look more cohesive:
7. This no-build, framed TV hack that'll spruce up your living room:
8. This affordable LED mirror that looks more expensive than it is:
9. This small-space entryway solution that couldn't be easier:
10. This DIY pendant lighting that will save you money on your electrical bill:
11. This unique, budget-friendly hardware that looks super chic:
12. This Cricut candle upgrade that'll make any candle work with your design style:
13. This Ikea cabinet greenhouse that will help you channel your inner-plant mom:
14. These upgraded, matte decorative vases that'll add depth to your home:
15. This boho DIY planter that you'll get plenty of compliments on:
16. This large, blank wall solution that we've all been waiting for:
17. This pool noodle trick that will elevate your entryway:
18. This budget-friendly wall mural that will add character to any room:
19. This method to repurpose your old candle jars:
20. These DIYs that will make you want to spraypaint everything:
21. This elevated wall art that's affordable AF:
22. This $5 bucket barstool that won't break your bank:
23. This pool noodle headboard that looks expensive but isn't:
24. This giant mirror that costs hundreds of dollars less:
25. This baking powder hack that'll give new life to your old glass vases: