An Instagram feed truly knows no bounds: just one swipe can leave you with brand new recipes, multiple fashion pieces added to cart, and the fix to any beauty woe. Luckily for my lackluster apartment that needs a serious upgrade, the scrollable social media is also a treasure trove for decor items and interior trends that can transform any apartment or house (especially after an entire year of staying at home 24/7). As I'm in desperate need of a home decor refresh, read on for the nine trends that I've been screenshotting, saving, and pining over for months, and will be adopting in my own home for a total spring refresh.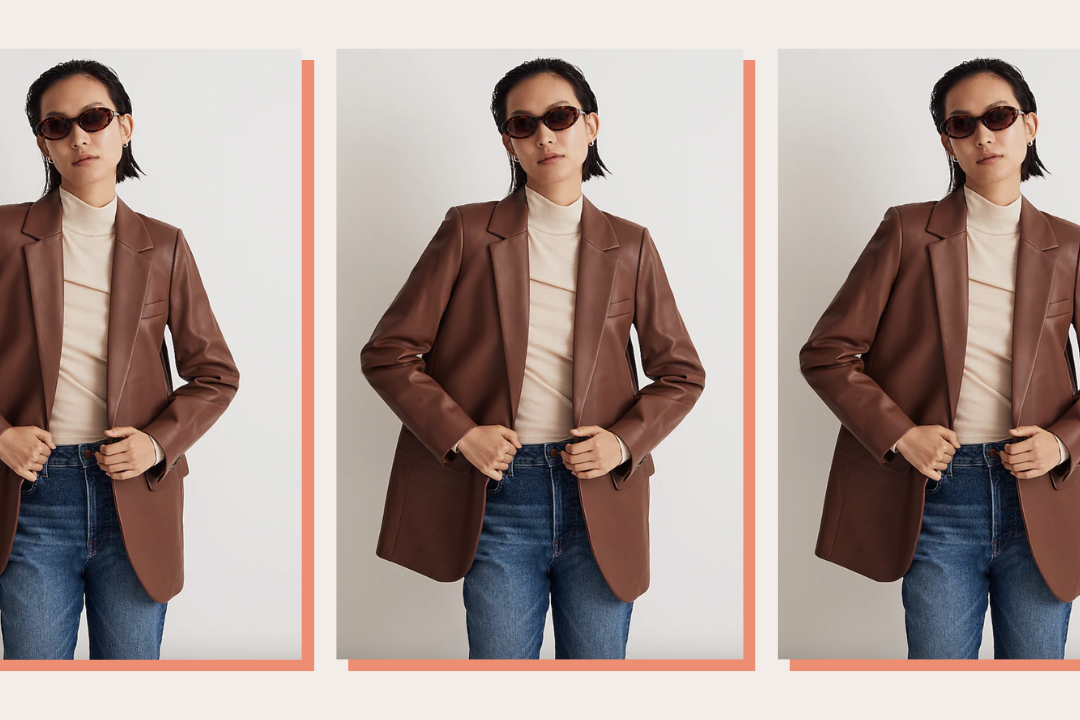 time for your fall wardrobe update!
1. Black Cane Chairs
If there is one item I would sell my soul for, it's a black cane chair. Don't ask me why, but it has been my obsession for the past few months, and yes, I do have an entire saved board on Instagram dedicated to just this one dining chair. Maybe it's the California vibe, the contrast between the black and the light wood, or maybe I've just seen them on Instagram enough to determine that no other dining chair will do. Bonus tip: they also work as the perfect accent chair in your living room or a corner of your bedroom.
2. Modern Minimalistic Accent Pieces
Listen, I don't exactly know what to call this trend, but I feel like every blogger I follow has the same off-white, round, and minimalistic accent pieces in every room of their home. Whether it's a side table with curved edges or an organic sculpture on a coffee table, there's no denying that off-white chunky pieces are all the rage RN. Balance out the shapes with flowy curtains, colorful accents, or structured furniture.
Wayfair
50% off
6 colors available
3. Busts
I've had a thing for busts since I saw the ancient Greek and Roman works of art on a field trip to the history museum. Call me a nerd, but I love art and decor that feels like history (I get it from my mom). Lucky for me, the gorgeous sculptures are no longer just for museums or your grandma's foyer; they've become the must-have item in homes of the chic and stylish. Try a larger size on the floor beside a couch or side table, or include smaller sizes as an accent piece on desks, mantels, or coffee tables. If a full-on bust isn't your thing, opt for silhouettes like a body candle (this one is my favorite) or a minimalistic line drawing.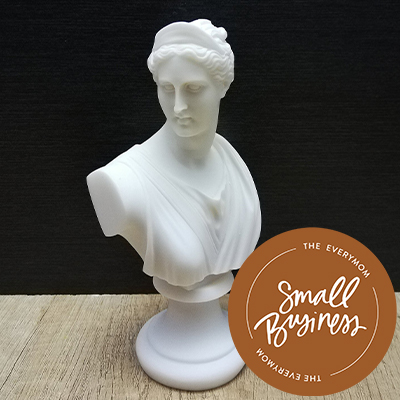 4. Bouclé
The only way you haven't heard of the bouclé trend by now is if you're living under a rock or are one of the few very cool people who don't have an Instagram. Bouclé (also called "sherpa") is not only popular for coats, boots, and shackets, but is all the rage in interior design too. It's basically the stuff that cozy dreams are made of. In other words, if you've been looking for ways to hygge-ify your home, look no further than this soft fabric. Look for chairs, ottomans, and sofas that will make a statement if you're ready to go all-in (like me), and if you're more interested in dabbling, opt for accent pillows, throw blankets, and stools.
5. Black and White Gallery Walls
Full disclosure: I've been in my current apartment for almost two years now, and I have yet to hang up the gallery wall I had planned when moving in (anyone else lazy when it comes to hanging art?). But this 100 percent black-and-white gallery wall might be enough motivation to get my act together. Especially if a gallery wall (or hanging art in general) feels intimidating for you, opting for black and white pieces is a full-proof way to make sure each piece goes together, while still looking intentional, chic, and effortlessly cool. Try the same black frame (in various sizes) to make the artwork or photography pop.
Etsy | Prints Miuus Studio
Etsy | The Printable Studio
6. Nature-Inspired Coffee Table Decor
Coffee table styling is a talent I do not possess. My stacked books, artificial flowers, and don't-light-because-they're-for-a-special-occasion candles (you know the kind) always look crowded or a little too staged. In all my coffee-table research (AKA Instagram scrolling), I've noticed that the secret to a perfectly casual and effortlessly chic tablescape is to incorporate pieces inspired by nature. Think: wooden branches, beads made out of stones, and palo santo bundles. Don't forget the books in neutral hues and ceramic trays to pull it all together.
7. Mint Green
If you haven't been able to guess already, color is not my thing. Sure, I love the occasional blush here and there, and a bold red or jewel-tone accent can update a room, but for the most part, neutrals are my thing. That is until mint green came onto the scene. As one of the it-colors of spring (in both fashion and interior), the pretty color looks equally stylish and antique-inspired. The shade can brighten up any room while being much more interesting than plain white. I'll be picking kitchenware and accent pillows in the gorgeous hue, but if you're bolder than I am, opt for a piece of furniture or paint a wall in mint.
8. Linen Bedding
I've had jersey sheets since I was 17 years old (don't worry: it wasn't always the same pair). I feel like 2021 is the year I update my bedding because that's what #adulting means, right? Plus, after a full year of staying at home 24/7, I deserve bedding that feels a little more luxurious. Enter: linen. Whether it's a linen duvet cover, linen throw pillows, or going all-out with linen sheets, my Instagram feed is full of the fresh fabric. Plus, it's the ideal spring upgrade for a lighter and cleaner look. If you're not looking to change up your bedding (like I desperately need to), try a linen throw blanket at the end of the bed or some pretty pillows in neutral colors.
9. Gold-Framed Mirrors
OK, so there are a lot of mirror trends right now, and an #extraAF gold frame is nothing new. But a gorgeous Baroque-esque mirror is my favorite way to decorate any room and any space. For one reason, mirrors brighten up the room (insider hack: place mirrors opposite windows to bring in more natural light) and make a space feel bigger (yes, even a tiny studio apartment). A romantic gold frame is just icing on the very stylish cake and turns a basic mirror into a work of art. Try it as the centerpiece of any room, or opt for a smaller size for an accent in a bathroom or bedroom.
What are your favorite decor trends RN?