I'm always on the lookout for fun new recipes to try, and while I used to scour different blogs and Pinterest for the best ones, I now find most of my favorite easy, satisfying, and healthy recipes on TikTok. It all started in 2020 with the discovery of whipped coffee. Now, a whole portion of TikTok is dedicated to food hacks, meal prep, five-ingredient recipes, and salads you never thought could taste so good. As someone who lives a busy life but loves to cook, I've tried everything from the "internal shower" to nature's cereal. Read on for the viral TikTok recipes you'll want to make over and over again.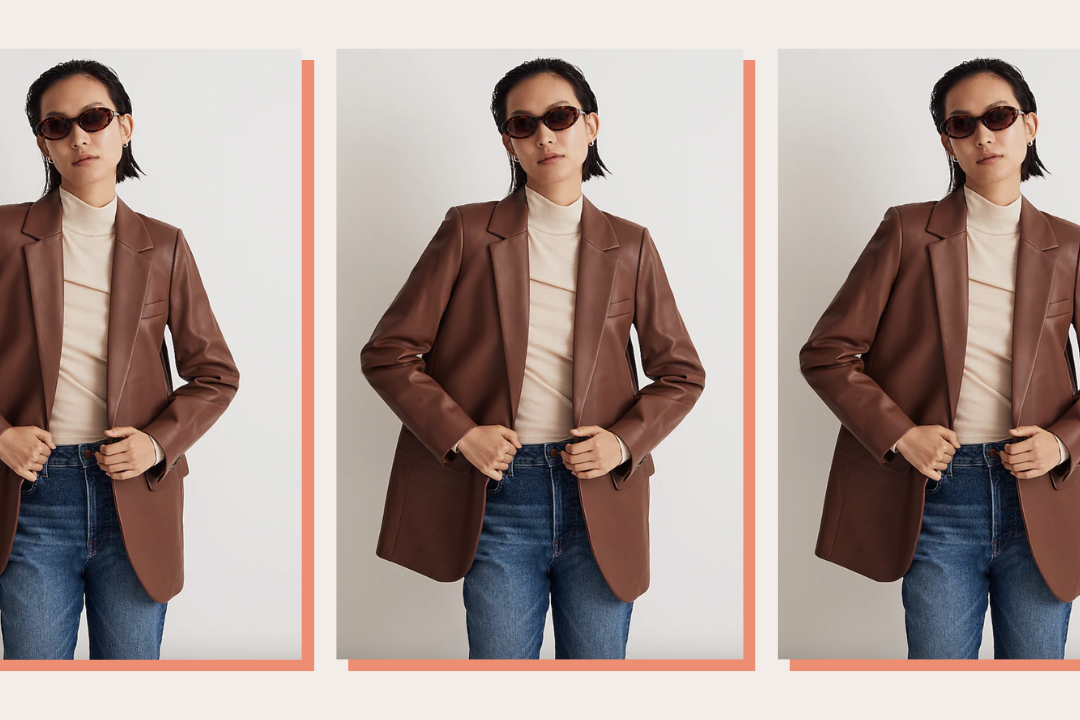 time for your fall wardrobe update!
1. Chia seed water (aka the "internal shower")
I could rave about the benefits of chia seeds all day, so it's no surprise this recipe made the list. Chia seed water, otherwise known as the "internal shower," combines six ounces of water, two tablespoons of chia seeds, and a squeeze of lemon. It rose to viral TikTok fame for its help with digestive issues, and it certainly seems to do the trick. Chia seeds are a superfood filled with antioxidants, minerals, fiber, and omega-3 fatty acids. Combining them with water and lemon helps make the gut-healing drink. After trying it multiple times, I've noticed a difference, but I advise you to start with a smaller portion and ease your way up.
2. Green goddess salad
Baked By Melissa has made the world fall in love with her green goddess salad, and I can see why. The base contains cabbage, cucumbers, chives, and green onion—all finely chopped. The dressing combines lemon, olive oil, rice vinegar, garlic, shallots, chives, walnuts, spinach, basil, nutritional yeast, and salt. It's easy to make and so delicious. The fact that she recommends eating it as you would salsa—by scooping up the salad with chips—says it all.
3. Salmon rice bowl
As someone who eats a mostly-vegetarian diet—aside from fish—I usually make salmon once a week. But like all food, if we routinely cook it the same way, it can get a little boring. Enter: Emily Mariko's salmon rice bowl. All you need is salmon, rice, avocado, seaweed, soy sauce, sriracha, kimchi, and mayonnaise. Heat up your salmon and rice, add soy sauce, sriracha, and mayo, and mix it all together. Top it off with sliced avocado, seaweed, and kimchi. You can then fold the seaweed around the other ingredients, and enjoy!
4. Chinese cucumber salad
If you're looking for an easy side to any meal, look no further than the Chinese cucumber salad. This salad is made by slicing a cucumber or cutting it into spirals (tastes the same either way) and then pouring the dressing on top. Combine chopped garlic, soy sauce, sesame oil, rice vinegar, sesame seeds, red pepper flakes, and brown sugar for the dressing. I'm not ashamed to admit I eat this one on repeat.
5. Nature's cereal
Finding healthy snacks I love is often a struggle, but nature's cereal does the trick. Made by adding fresh fruit to ice and coconut water, it's the ideal alternative to regular cereal. I usually stick to berries, peaches, or nectarines. Sometimes, I'll add granola or substitute coconut water for coconut milk.
6. The Jennifer Aniston salad
I'm always on the hunt for a new salad recipe, and when The Jennifer Aniston Salad went viral, I knew I had to try it. I believe all great salads have a little bit of everything, and this one certainly checks all the boxes. The base of this salad is bulgur or quinoa with cucumbers, chickpeas, red onion, parsley, mint, feta, and pistachios. You simply chop up all the ingredients and add them to a large bowl. For the dressing, you combine the juice of two lemons with ¼ cup of olive oil. Add salt and pepper to taste. It's very filling, and you can easily substitute ingredients to cater to your dietary restrictions or taste preferences.
7. Baked feta pasta
When it's the middle of the week, and you don't have time to cook, this baked feta pasta recipe comes to the rescue. It contains cherry tomatoes, feta cheese, pasta, garlic, olive oil, red pepper flakes, and salt and pepper. It's the time-saving recipe you didn't know you needed. To start, you bake the feta, tomatoes, garlic, olive oil, and seasonings in the oven for 40 minutes at 400 degrees. While that's baking, boil the pasta and save ¼ cup of the pasta water to add in after. Once everything is ready, mix it together for the perfect easy dish.
8. Ginger shot
Taking a ginger shot seems to be all over #wellnesstok right now, and as a juice fan, I was all too eager to hop on this trend. The best part is you don't even need to own a juicer to make it. All you need is a blender, ginger, coconut water, and a strainer. You start by cutting up the ginger and blending it with coconut water. Then, strain out the juice. Ginger is beneficial for your gut, loaded with antioxidants, and has anti-inflammatory properties. I can see what all the hype is about.
9. Pesto eggs
TikTok recipes seem to revolve around taking the basics and elevating the taste, which is precisely what the pesto eggs recipe does. You start by putting some pesto into a frying pan, and once it begins to sizzle, crack an egg on top. Add some salt, pepper, and red pepper flakes while the egg cooks. Then, toast your bread and spread it with goat cheese. Once the egg is done, place it on top of the toast. Brunching at home never tasted so good.
10. Bell pepper sandwich
If I could eat one thing for the rest of my life, it would probably be a sandwich. But consistently eating bread has never sat well with my stomach. The difference between this sandwich and all others is that bell peppers are used in place of bread. The recipe calls for cream cheese, mustard, Everything But The Bagel seasoning, deli turkey, bacon, cheese, avocado, and cucumber. Still, I usually opt for whatever ingredients are in my fridge that day to make a bell pepper sandwich. Just don't think about it as an authentic sandwich (it's not going to taste the same!). Instead, think of it as a delicious, easy, plant-filled meal.