Fashion wears many faces. And when you're talking about the everyday fashion that many of us subscribe to, there are really two main ideologies or subcultures that drive the dressing habits of most—at least, in my own humble opinion.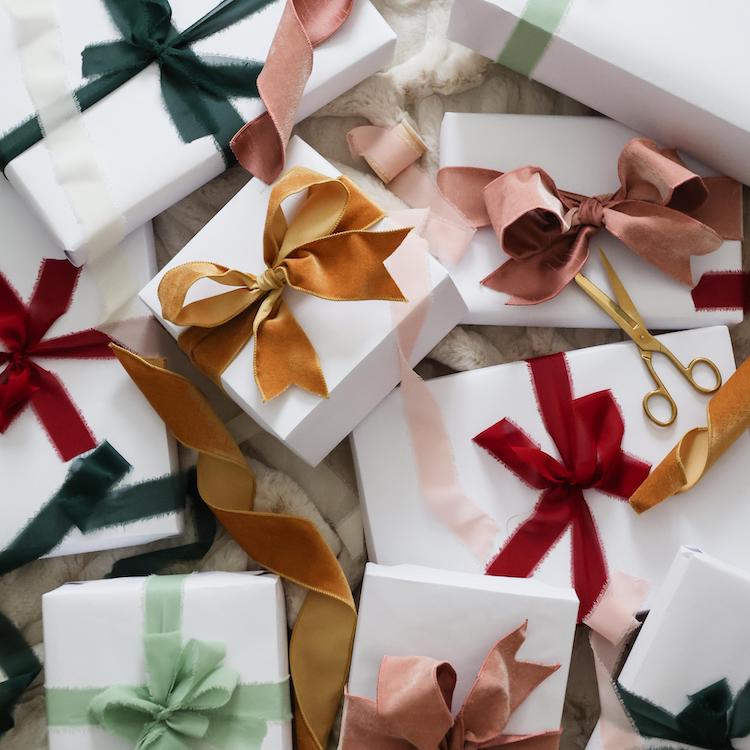 the perfect gifts for everyone—and we mean everyone—on your list
These two very distinct (and seemingly opposing) fashion personalities (or belief systems, as you will) are as follows: First, there is the subculture that is all about staying on trend. This is the side of fashion that ebbs and flows, eagerly serving up new outfit ideas, fashion "rules," and aesthetics on an almost weekly basis. And then, there is the side of fashion that is enduring. The side that prides itself in its timelessness—never overdone, always chic.
While it's fun to dabble in different styles and trends, trying your hand at the different aesthetics that surface on TikTok or copying the latest "it girls'" favorite outfits, there is also something entirely mature, satisfying, and calming about building your wardrobe around the classics.
As we head into summer, it's easy to be swept away by the tide of the latest trend (coastal cowgirl, anyone?) but that option doesn't always feel realistic for everyone's budget (or sanity—let's be honest, keeping up with ever-changing fashion trends is legitimately hard work). If, instead, you're looking to add to your summer wardrobe in a more mindful, less-likely-to-add-clutter kind of way, then adopting a capsule wardrobe mentality is just the ticket. In other words, making the conscious choice to strategically build a wardrobe that is composed of timeless, quality pieces that will not only always be in style, but that also play nicely together, allowing you to mix and match countless outfits with little thought or effort.
If you're nodding your head emphatically right now ("This is it! This is the summer I buy timeless, fashionable pieces."), you've come to the right place. Keep reading for 10 summer wardrobe staples that will always be in style.
1. Denim shorts
When I think about summer, denim shorts instantly come to mind. I thoroughly believe jeans will always be a staple in everyday fashion and that the same rings true for shorter styles in the warmer months. While "on trend" silhouettes, rinses, and lengths may ebb and flow, a basic pair that features a medium rinse and a length that's not-too-short, not-too-long will almost undoubtedly prevail through the changing tide of trends.
2. A white tank top
Sound super basic? Good! It should. It's easy to fill your shopping cart with over-the-top, pricey, trend-driven items (trust me, I'm speaking from experience), but the fact of that matter is, sometimes the best shopping decision you can make is one that's so basic it's almost painful. White tanks are both the epitome of timeless and the definition of versatile. Style it with shorts, a skirt, a tennis skort, jeans, underneath a blazer or cardigan—the sky's the limit.
3. Linen pants
For some of us, the warmer months equate to daily battles with our sweat demons. (As a Central New Yorker, whose home is covered in snow and frost a good portion of the year, I'm familiar with the struggle). Cue linen pants. Not only do they scream summer class, but they're lightweight and ridiculously comfortable. Grab a tailored pair if you spend a lot of time in an office. or a casual drawstring pair for trips to the beach or morning strolls.
4. Neutral sandals
If you're invested in building a capsule wardrobe, then you really need a pair of neutral sandals. They go with literally everything. Literally (I say in my most Chris Traeger voice). When it comes to picking a style, choose one (or two) that most adequately fit your lifestyle. Heeled sandals are great for the office or happy hour, whereas a flat pair of slides is a more practical option for heading to the park, beach, or farmer's market.
5. A bathing suit you look forward to wearing
Confidence never goes out of style. While you should certainly love and appreciate your body through all stages of life, I also know sometimes that's easier said than done and that an ill-fitting swimsuit really isn't helpful (I was a swimmer in high school and still have flashbacks to the skin-tight suits and silicon caps).
Finding the "perfect" swimsuit will be different for everyone, based on varying body shapes and personal preference. The search might not be easy, but it is worth it. When you're looking for a timeless suit, look for classic colors and silhouettes. Black bathing suits will always be flattering and stylish, and vintage silhouettes, such as a belted one-piece, have a way of enduring.
6. Raffia bags
Raffia bags and baskets hold a special place in my heart. They are so beautifully simple and practical, yet have an uncanny ability to instantly elevate any outfit with their presence. Another indicator of their timelessness is their inclusion in a number of fashion trends, from coastal grandma to cottagecore, mermaidcore, and coastal cowgirl. The fact that all of these trends (and these just from the past two years) fall back on the raffia bag speaks to its place as a true summer staple.
Let's not forget that they're also a favorite among French girls. Need I say more? I personally own both a crossbody that I use almost every day as well as a larger shoulder basket that is optimal for holding books, a laptop, mail, etc. If you can swing it, I recommend spending a bit more on quality pieces that will endure year over year. Trust me, you won't regret it.
7. A white button-down
A light button-down shirt can dually serve as a much-worn office essential as much as a chic beach day cover-up. Pair it with any number of the items mentioned on this list (white tank top, denim short, linen pants) and to feel instantly put-together.
8. Pearl jewelry
In the immortal words of Jackie Kennedy: "Pearls are always appropriate." I personally love how they can elevate a casual look just as much as they are well suited for formal attire. While I'm a necklace gal myself, pearl bracelets and earrings are additional options that will stand the test of time.
9. A simple sundress
It's hard to talk about summer fashion without mentioning the classic sundress. Not only are they comfortable in the heat and well suited for a variety of occasions, but they can help you feel instantly more stylish on even your most "bleh" days. When considering dresses that are timeless, keep it simple. Classic patterns such as seersucker and gingham are also safe choices when choosing warm-weather pieces that won't go out of style. A simple white sundress is another wardrobe staple that every girl should have in their closet.
10. A linen blazer
If you're an office gal, you'll want to have at least one go-to linen blazer in your arsenal. The professional cut paired with the summer-friendly fabric is a home-run combo that can be effortlessly styled with both dresses and summer tops. While a neutral color will provide the longest runway when it comes to styling options, navy and sage green also scream summer while allowing you more color creativity.