When I was apartment hunting last month, I had three non-negotiable requirements in mind that I wanted to prioritize. The first was that I wanted to spend less money on rent per month than I did at my last place. As much as I loved my old apartment, forking over an arm and a leg during a pandemic wasn't necessarily the move. My next essential was that my new place had to boast more space than the last. I've lived in a studio apartment for the past four years, and, quite frankly, I was just tired of being able to see the glow of my microwave from my bed.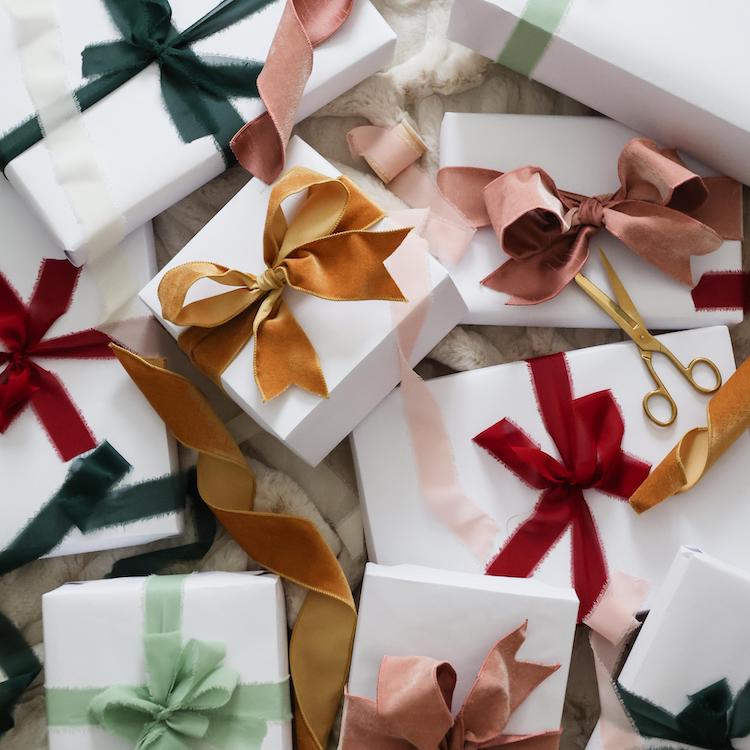 the perfect gifts for everyone—and we mean everyone—on your list
And my third, most pressing non-negotiable of all: I had to be close to a Trader Joe's. Time and time again, I have found myself one-tripping 30 pounds of groceries one mile or more back to my stomping grounds, and, as good of a workout as that can be for my traps, I was starting to look a bit disproportionate. So, when I found a nicely priced one-bedroom apartment 0.4 miles from a TJ's, I signed the application in record time.
I've made more trips to Trader Joe's this month than I have in my entire life simply because I can and, truly, I've never been happier. Out of the five TJ's runs that I've made in the last three weeks, these seven finds have completely stolen my heart.
1. Mandarin Style Orange Chicken Bowl
When I saw that this microwaveable Mandarin Orange Chicken Bowl existed, I added it to my cart with gusto. I had high hopes for this mostly because, if it was what I pictured it to be, it would be a perfect single-serve, take-to-work version of my all-time favorite Mandarin Orange Chicken. I'm here to gleefully report that this stuff is the real deal. If I have the time, sure, I'll opt for the OG Mandarin Orange Chicken for the crisp factor, but for days where I'm short on time or am on the go, this is the next best thing! If you see me at Trader Joe's with 17 of these in my cart, please respectfully look away and hold judgment. Thank you.
2. Dark Chocolate Covered Mini Pretzels
I might be late to the game on these but wow, are they addicting. These dark chocolate pretzels are everything I want in a snack: sweet, salty, and perfectly poppable. I have yet to "just have one" when I claim my intentions into the abyss, but what can I say? I'm here for a good time, not a long time. These tasty treats have earned a permanent spot in my refrigerator next to my beloved TJ's dark chocolate peanut butter cups.
3. Island Soyaki Teriyaki Sauce
This Island Soyaki is more than your average teriyaki sauce. Here is the best way that I can describe it: Your favorite teriyaki sauce goes on vacation in Hawaii, meets an easy-on-the-eyes, emotionally-available pineapple, dances the night away at a luau, and returns zesty AF, sporting a puka shell necklace. I used this as a marinade for my salmon last night, and I about fell over when I tried it. It's that good.
4. Fig & Olive Crisps
The perfect cracker exists, and this is it. In my experience, cheeseboards have a lot going on, so when I look for a cheeseboard cracker, I want something that's interesting and complimentary as opposed to something overpowering. What can I say? I like to leave bold flavors to the cheese and jams. So when a friend recommended these to me, I was a bit skeptical, fearful that they'd be too obscure or distract from the main event. She assured me otherwise and, hunni, am I glad that I took the leap. These things have a perfectly subtle blend of savory and sweet and, though they weren't necessarily the star of the show, definitely earned the title of MVP.
5. Cranberry Chevre Goat Cheese
I heard great things about Trader Joe's Blueberry Vanilla Chevre Goat Cheese and, on my last TJ's run, I had every intention of giving it a try. But once I saw that they had a cranberry option, I immediately diverted my reach and picked this up instead. This stuff is so good that if it wasn't for societal norms, I would eat it like a banana. Now, I will admit, it would be out of character for me to poorly rate any cheese… but with that being said, even my younger sister, who avoids goat cheese like the plague, found this cranberry-coated option to be tasty AF.
6. Hot & Sweet Pepper Jelly
One day I'll stop talking about cheeseboards, but today is not that day. My coworker recommended this pepper jelly to me and, before I tasted it, I honestly didn't know what to expect. But, as always, I tend to trust TJ's recommendations and so I went for it. I'll start by mentioning that if you ever see me using this on a PB&J sandwich, please call the authorities (and/or my therapist). But do you know what it's perfect for? You guessed it. Cheese and crackers! It packs a sweet, nonaggressive, subtle spice that I'll return to again and again.
7. Penne Arrabbiata
There's nothing that I love more than a new frozen find from Trader Joe's, and I'm happy to report that this Penne Arrabbiata passed the vibe check. It cooks much like their Spaghetti Cacio e Pepe. Just pull the bag out of your freezer, place the frozen noodles and sauce chunks (yum) over medium heat on your stovetop for about six minutes, and you're good to go—no boiled water required. I mixed in a generous amount of parmesan cheese to thicken up the sauce a bit, added spinach, and topped with chicken sausage. I ate the entire bag (which claims to be three servings) in one sitting because I'm a growing girl and do what I want.
What are your go-to Trader Joe's products that you simply can't live without?