One of my favorite pastimes while on vacation? Scoping out new-to-me shops and flea markets in search of fabulous decorative pieces for my apartment. If you love the idea of searching for home decor while traveling but are a bit daunted about the concept of bringing everything home safely—particularly if you're flying—I'm here to help you rip off the band-aid. Below, I share my best tips on how to prep for your shopping trip, what to look for while you're out, and how to then pack everything up and make it shine in your space.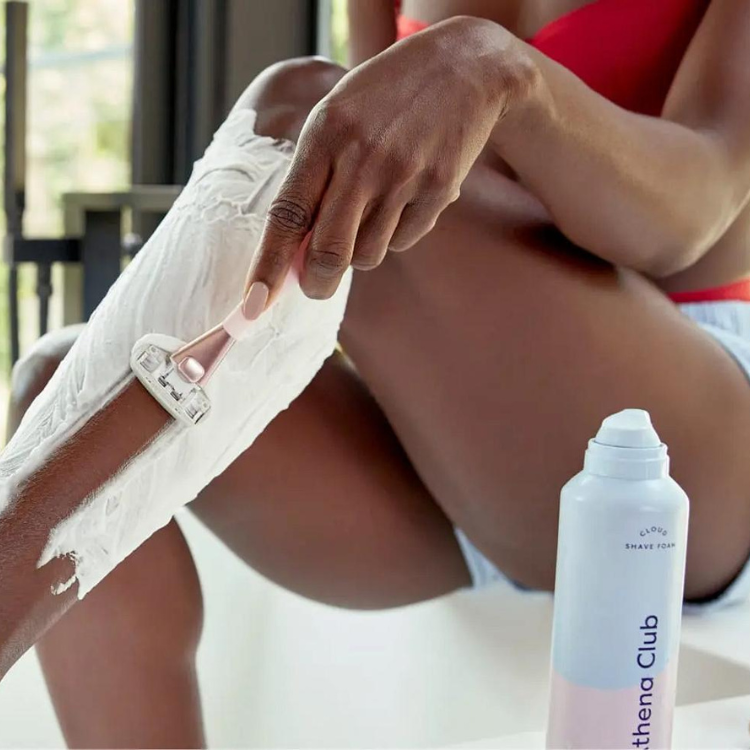 "This razor gave me the silkiest, smoothest shave I've ever had! I never get any cuts or scrapes, even on those hard-to-shave places."
How to Prep for Your Shopping Trip
A little research goes a long way! When traveling to new regions, I like to do a bit of digging ahead of time to find local home decor shops and vintage stores. Instagram, Google, and Pinterest are great places to start your search! With some of the prep work out of the way, I don't need to spend my precious vacation time Googling tons of new locales. I then like to make a list of the top contenders in the Notes section of my iPhone so that I don't forget which places looked interesting. Also, be sure to note which shops are located in which neighborhoods—this will help you save time and money as you navigate a new city.
What to Look for When Traveling
As you may have guessed, it's best to stick with small, lightweight, non-breakable items when traveling (ie: leave those heavy coffee table books and sculptures behind unless they're truly one of a kind!). I also prefer to focus on things that I'm less likely to find in my home city, and as a result, I approach my shopping while traveling with a lot more mindfulness.
Over time, I've noticed that a lot of home decor stores across the country tend to sell the same types of things. So although those rattan-wrapped drinking glasses may be adorable, you can probably leave them behind and find something similar in your hometown (without having to worry about breakage on your flight home!). Rather, I like to pick up finds that are representative of a particular area, assuming that they still complement my decor. For example, I always love scouting out all things equestrian when I visit my friend who lives in Virginia's horse country.
How to Bring Items Back Home
On a related note, you may be wondering just how you should plan to bring your treasures back on the plane. Truthfully, I feel like I've gotten this down to a science! If I plan to do some shopping during a trip (which is almost always), I always like to pack a small duffel bag or tote in my carry-on suitcase. There's no need to buy anything new here: Take a look in your closet and see if you have anything that is foldable and lightweight but can expand to hold quite a few items if necessary. For example, a large Longchamp tote, gym duffel, or reusable TJ Maxx bag will do the job.
Place this bag at the bottom of your suitcase and plan to bust it out for the trip home if necessary. This way, if you do score big on your travels, you can check your suitcase and bring this second bag as a carry-on along with your personal item. While you'll most likely have to pay a fee to check your luggage, I find that $30 or so feels like a worthwhile expense if I'm coming home with a bag full of treasures!
Styling Your Goods
Now comes the best part: styling your new finds in your space! I love scooping up anything that I can display on my nightstand, built-in shelves, coffee table—you name it. My collection of vintage brass candlesticks, for example, is grouped together on my sideboard. When I find cute trinket dishes or figurines, I like to display them next to a stack of books to add some character to my space. Matchbooks can also be fun to collect when traveling and are 100 percent free! Be sure to pick up a few to commemorate various restaurant visits throughout your trip. When you get home, display your favorites in a crystal dish—they'll add instant personality and charm to any vignette.