Around this time every year, we take a look at our closets and pack up our cold-weather apparel to put our summer clothes back in the spotlight. And when we put our boots into hibernation for the warm months, it can only mean one thing: your favorite sandals are back in action. Putting your trendy sandals back on your feet signifies the start of a new season—one filled with late-evening walks, mornings spent at the Farmer's Market, and patio drinks galore.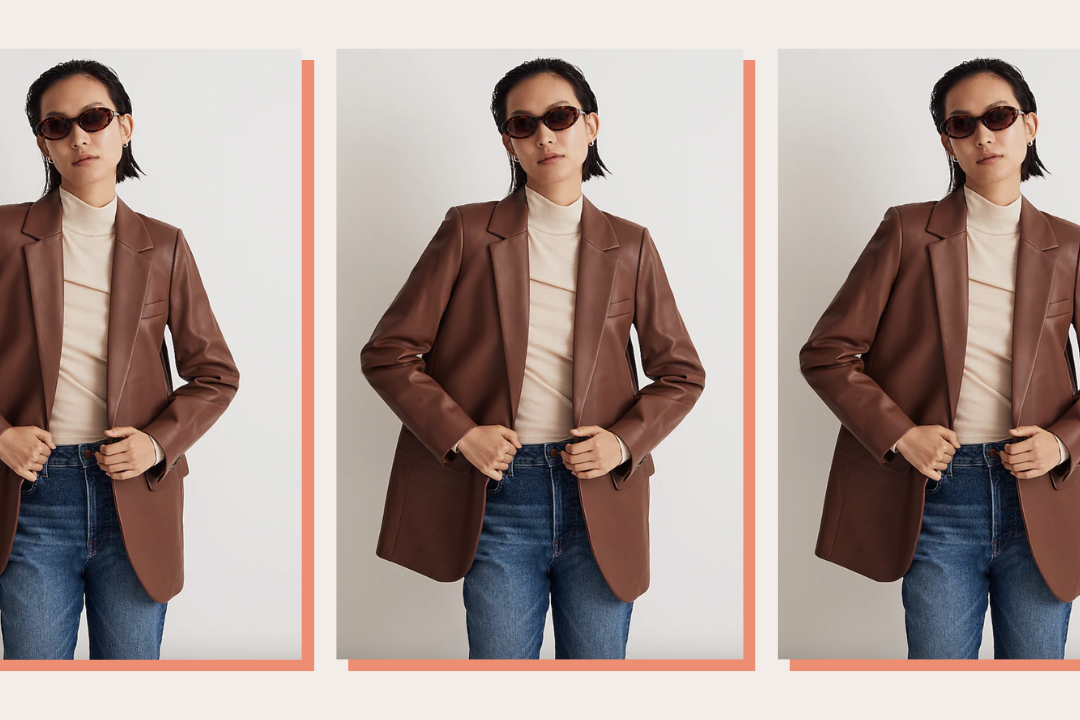 time for your fall wardrobe update!
It's always a treat to see what new sandal trends each summer brings—especially when they involve nostalgic ones from our pasts (looking at you, jelly shoes!). As reliable as your tried-and-true slides may be, summer 2023's sandal trends are too good to resist. So it's time to book that pedicure, swap your jeans for denim shorts, and let your sandals take the spotlight in your footwear collection again. But before you add a new pair to your cart this season, take a peek at these summer 2023 sandal trends.
1. Raffia
Raffia is a summer staple, but it's about to be even bigger this summer. The texture has also made its way into accessories we're obsessed with, like earrings, headbands, and lucky for us, an endless amount of sandals. Imagine throwing on your favorite linen pants and letting the texture of these raffia sandals do all the talking. Consider us obsessed.
2. Buckles & double-straps
Similar to Birkenstocks, but not quite, these double-strapped buckle sandals take a comfortable twist on your most walkable sandals. This summer, shiny embellishments and chunky lug soles take them from your errand-running shoes to the ones you take out on the town every time you leave the house. In fact, take it from our Fashion Editor herself, who wore a pair all around Europe for two whole weeks. These sandals provide comfort, style, and inevitably are going to come with people asking, "Where did you get those?"
3. Puffy sandals
We've seen puffy accessories across numerous runways the past couple of years—looking at you especially, Bottega and Coach—and the trend has finally made its way to footwear. Put a little bounce in your step this summer with a puffy pair of sandals. Both comfy and on-trend, they're the epitome of fun, and also happen to remind us of the Floatie Feet we had back in our youth.
4. Elevated flip-flops
From Havaianas to Rainbows, we all had our loyal pair of flip-flops we slipped on and wore everywhere (likely plucked from a wall of $2 pairs at Old Navy). Though you might not have reached for a pair in years, these updated versions change the look of the classic flip-flop to take them from dated to elevated. With new textures and silhouettes, your temporary foam flip-flop has transformed into one to last a lifetime.
5. Barely-there straps
Gladiator-esque sandals are back in a whole new way. With long, skinny, barely-there straps, these sandals are destined to be by your side on any and every adventure this summer. In addition, with little effort but maximum chicness, they seem plucked straight from the Olson twins' closets. If you close your eyes, you can almost picture yourself on a European vacation with a pair of these wrapped around your ankles.
6. Criss-crossed straps
Could the crossover sandal be the new it-slide? Crossover sandals are the new, versatile classic that we can't help but want to wear everywhere. Featured in platform, heeled, or flat styles, this sandal can also be worn both casual or formal—and is a great pair to choose if you're looking for something you can wear for years to come.
7. Fisherman styles
The fisherman sandal creeped back onto the scene last summer and this year, they're about to be seen on the feet of the very coolest all season long. While they might be considered an "ugly" trend (kind of like the Dad sneakers craze,) they really shine when paired with minimalist outfits. Bonus points for styling these in a Nautical-inspired way—stripes and wicker totes, anyone?