Vacation is always a good idea. No matter where you're headed, it's never a bad idea to change up your surroundings and forget about work for a few days. But as strange as it may sound, it is possible to get into a vacation rut. I'll give you an example: If your annual vacation entails heading to the same little beach town where you stay in the same accommodations and eat at the same restaurants every summer, you're not taking full advantage of all that travel has to offer. Sure, it's nice to go back to a place that feels familiar, but one of the best things about travel is experiencing new things. It's an opportunity to step outside of your comfort zone and see, hear, and taste things you wouldn't be able to back home.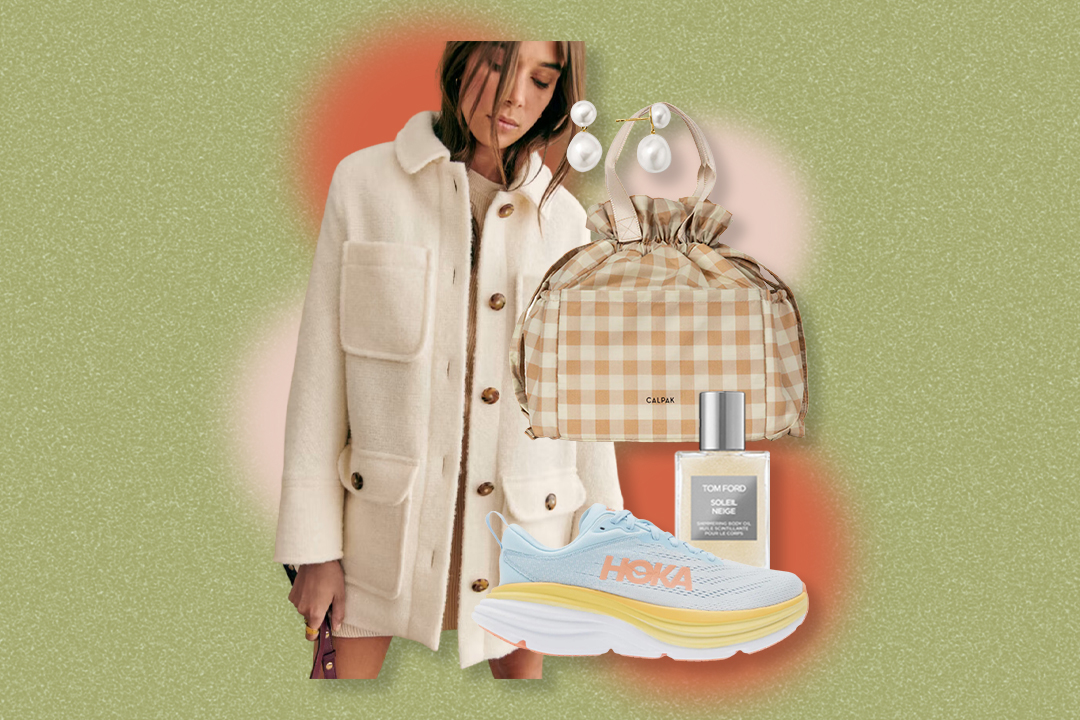 If you're ready to switch it up next time you go OOO, let us provide some inspiration. We've compiled a list of 11 incredible trips everyone should take at least once in their lives. Add these to your bucket list, and check off something new on your next adventure.
1. Hike in a National Park
There's so much natural beauty to be seen right here in the U.S., and visiting a national park is one of the best ways to experience it. With plentiful wildlife, breathtaking natural features, and unbeatable stargazing, it's no wonder why people from all over the world flock to these destinations. There are 63 national parks spread out across the country, so make it a point to visit at least one (but preferably several!) in your lifetime. Yellowstone, Glacier, Rocky Mountain, and the Grand Canyon are just a few of the incredible options that deserve a spot on your bucket list.
2. Visit Paris
Its quintessential architecture, world-renowned museums, and fabulous food are just a few of the reasons why Paris is always a good idea. It's truly a city everyone needs to see at least once. Come for the Eiffel Tower and the Louvre; stay for the charming street cafés, open-air markets, and beautiful parks sprinkled all across the city.
3. Head to a Tropical Beach
Nothing says relaxation like lounging on a beach with clear blue water spread out in front of you and a fruity cocktail in hand. If you're used to vacations with an action-packed itinerary, a slow-paced trip to the tropics might be just what you need. You can't go wrong with destinations like Hawaii, Tahiti, the Maldives, or one of the many Caribbean islands.
4. Experience an African Safari
A trip to the zoo could never compare to seeing animals like lions, giraffes, and elephants in their natural habitat. An African safari is one of those once-in-a-lifetime experiences you really have to see to believe. Guided by a local professional, you'll encounter extraordinary wildlife and landscapes you won't find anywhere else in the world. Start your journey in Botswana, Kenya, Tanzania, or South Africa, which are all top-rated destinations for safari-seekers.
5. Take a Tour of Italy
Between the rich history of Rome, the rolling hills of Tuscany, and the glittering Almafi Coast, there's no way to narrow Italy down to just one bucket-list destination. It's best experienced as a whole package. Luckily, Italy's train system makes it easy to explore the country from top to bottom.
6. See the Big Apple
There's no place quite like New York City. It's the iconic setting of so many movies and TV shows and the symbol of so much of the American experience. The Empire State Building, the Statue of Liberty, and the Brooklyn Bridge are all must-see highlights, of course, but it's the hole-in-the-wall restaurants, hidden-gem shops, and diverse neighborhoods that will make you truly fall in love with New York.
7. Spot the Northern Lights
It requires braving Arctic temperatures, but seeing the Northern Lights is an easy trade-off for some wind and snow. Although the natural phenomenon is famously elusive, destinations like northern Canada, Alaska, Iceland, Finland, and Norway are a good bet for catching the spectacular light show.
8. Road Trip Across the Country
Traveling by plane is often the more convenient option, but with a road trip, the journey is part of the experience. It gives you the opportunity to stop by charming small towns for a quick bite or snap pictures at kitschy roadside attractions on the way to your destination. Plus, you might just stumble across some unexpectedly cool spot that wasn't a part of your itinerary. So pump up your tires, load up the car, and don't forget to pack lots of snacks.
9. Visit One of the Seven World Wonders
No travel bucket list would be complete without a mention of the seven wonders. Considered some of the most awe-inspiring human-built structures ever created, any one of these wonders is well worth the trip around the world. Take your pick between the Great Wall of China, the Colosseum, Chichén Itzá, Christ the Redeemer, Machu Picchu, Petra, and the Taj Mahal.
10. Explore Australia
Australia is a truly one-of-a-kind destination. Not only does it encompass iconic sites like the Great Barrier Reef and the Sydney Opera House, but it's also home to a wide variety of creatures that don't exist on any other continent (think kangaroos, koalas, and wallabies). Featuring everything from bustling cities and sandy beaches to dense rainforests and snowy peaks, Australia has an adventure for everyone.
11. Eat Your Way Through Southeast Asia
Southeast Asia, which encompasses countries such as Vietnam, Thailand, and the Philippines, is very much a foodie's paradise. Boasting some of the best street food in the world, the region has so many mouth-watering dishes that it would be impossible to try them all. Plus, it's a fairly inexpensive region for travel (and super popular with backpackers!), so hitting multiple countries in one trip is definitely feasible.