By now, we all know that I'm a true-crime obsessed psychopath. I've always loved anything and everything bone-chilling, and since seemingly the entire universe became consumed with true crime, I've consumed basically every single documentary, show, and podcast episode I can get my hands on.
I'm all about hearing about new-to-me, lesser-known true crime cases, but sometimes, I just want a movie-length episode on one that's already known by me. Settling into my commute, hearing new details, and developing new opinions is one of the greatest joys of my life — and sometimes, I don't want to have to sift through episodes that flop to do it.
Of all the true crime podcast episodes I've heard, these are the all stars — whether you think you know every detail of these cases or nothing about them at all, I promise that you'll enjoy them.
Mile Higher might take the cake for my favorite true crime podcast of all time — their episodes are long and detailed, and they cover both the most well-known cases and more obscure ones. This episode is a great example of why I love it so much. After watching The Staircase on Netflix, I listened to this podcast episode and wanted to scream from my rooftop that everyone who watched the documentary needed to listen to this podcast episode too. They focus on all of the details that the documentary left out (it's mind-bogglingly biased) and completely changed my mind on everything I thought I knew. You will not be disappointed with this episode.
Jan Broberg's story came into my life with the Netflix documentary about her absolutely insane story. I needed to re-watch it three full times because I literally didn't believe what I was hearing — what happened to her family has so many obscure, unbelievable details that I literally thought, "I must be misunderstanding." This episode breaks it down chronologically in an easy-to-understand way and made me understand her story more than her documentary did.
Of all of the true-crime cases I've ever heard, Maura Murray's may truly be the most mind-boggling. Maura essentially vanished into thin air, and the details around it left me having not even the slightest inkling of what might have happened to her. This podcast episode took me two full commutes to get through, and it goes into depth on all of the details of the case both before and after her disappearance. It might be the only true crime case that I don't have a passionate theory about — it's that insane.
The tragic story of the Watt's family is more recent, and all of the information on it only exists compiled together via podcast (there aren't any documentaries on it). This is particularly hard to listen to but sheds light on Chris Watts and how terrifying what he did to his family is.
Ah, JonBenet Ramsey — the topic that I might be the most opinionated about on this earth. Whether or not you're a true-crime lover, you've heard of JonBenet Ramsey — it's arguably one of the most famous cases in history. Sometimes, you just need to sit back and re-visit a case that you're already familiar with, and this is the perfect episode to do it with.
MORE TRUE CRIME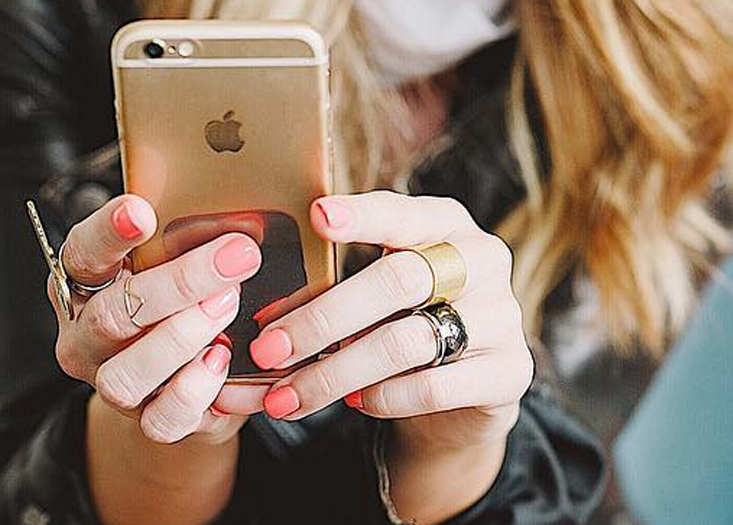 6. The Los Angeles Times: Dirty John
Full disclosure: all of my knowledge on Dirty John comes from this podcast. I never watched the series, but this podcast made me feel like I don't need to. It's a series — there are seven episodes total — and it takes you through the case the same way a TV series would. It's informative, entertaining, and perfect if you're someone who wants something to look forward to on a long commute.
Laci Peterson's murder is one of the biggest cases of our lifetime — I remember her picture plastered onto my TV day after day as a child — but the only documentary I've been able to find about her is mediocre (at best). This episode goes through her entire disappearance, complete with audio from her husband's voicemail messages to her.
Serial is the podcast that basically started the true-crime episode craze, and it's unique in that it tells an entire story over the course of a season. While Season 1 didn't disappoint, I couldn't stop listening to Season 2 — it covers the story of Bowe Bergdahl, the U.S. soldier who walked off his post in Afghanistan in 2009 and was captured and held by the Taliban for five years. It gives insight into a story that was everywhere for years, and since it's a series, it is able to cover every single fact.
The story of Elizabeth Holmes is one everyone should hear about, and if you don't have an HBO subscription to check out The Inventor, this is an equal-but-free option. The series takes you through all of Holme's trickery, and the insane story behind Silicon Valley's biggest fraud.
This is the latest of my true-crime podcast endeavors and is arguably the most unique. It starts with 40-year-old April Balascio realizing that her father was actually a murderer. The podcast follows her calling a detective back in 2009 to reveal her suspicions and what unfolded from there.
What's your favorite true-crime podcast episode? Let us know in the comments below!
KEEP READING