We've talked a lot of fall fashion both on The Everygirl site and in our office this year. It's no doubt our favorite season of the year, and there's nothing like finally getting back into our sweaters and boots after a summer filled with denim shorts that ride up and uncomfortable crop-tops.
We're trying to get our hands on as many of the fall trends as possible, from trench coats and fall boots to plaid blazers and moto jackets. But it doesn't seem so easy when you're on a budget. Think again! We found all of our favorite fall trends from Forever 21 — and each is under $50. Yeah, you read that right.
These trends can be worn everywhere from the office to apple picking with the family to getting drinks with your girlfriends, making the budget-friendly seem even sweeter. It's easy for both of us to shop at Forever 21 because they carry a wide range of straight and plus-size clothing, so we both had cute, affordable options available in our sizes. Their online shop also makes it so easy to shop our favorite trends and basic items alike with their "Shop the Outfit" section. Not into trends and prefer a classic look? Forever 21 carries so many basic items to get you through the entire season.
Below, we're discussing our top fall friends this season, how to get them on a budget, and how we'd style them for fall. I'd grab your wallet now while you have the chance!
1. Leather Skirt
Leather comes back every year, but I'm loving it in different silhouettes (the leather trench trend is everything) and shades this year. For daytime, pair your leather skirt with a cozy, knit sweater, or dress it up at night with a bodysuit or turtleneck tucked in. As far as shoes go, I'm down for some leather on leather whether it's with booties, loafers, or even knee-high boots (AKA my *favorite* fall trend).
2. Knit Sweater
Knit sweaters are a closet staple every fall for their versatility. They feel like a blanket wrapped around your shoulders on cold days, but they always look stylish no matter how you pair them. My favorite ways to wear my sweaters this fall is over a pair of leather leggings, with denim and leather skirts, and French-tucked into my jeans with booties to dress it up for a night out.
3. Midi Dress
Remember there was a time in our lives where we exclusively wore mini-length skirts and dresses? I like to forget about that time. In 2019, I almost solely want to wear midi-lengths. I love flowy styles this year in gorgeous fall shades like rust, mustard, sage green, and more. You don't have to totally say goodbye to your LBD, but you might want to leave her on read for a little bit. Make the look extra fall by pairing it with suede booties.
4. Layering Necklaces
I love a simple, minimalist style in the fall. Imagine a knit sweater, dark wash skinny jeans, black booties, and a simple black crossbody bag — that's a dream look for me. However, I like to accessorize as much as I can to change it up so I'm not Lizzie-McGuire-Outfit-Repeater all the time. Laying necklaces atop my sweaters is a go-to look for me in the fall. Bonus points for necklaces that are already layered — #lazygirlgoals.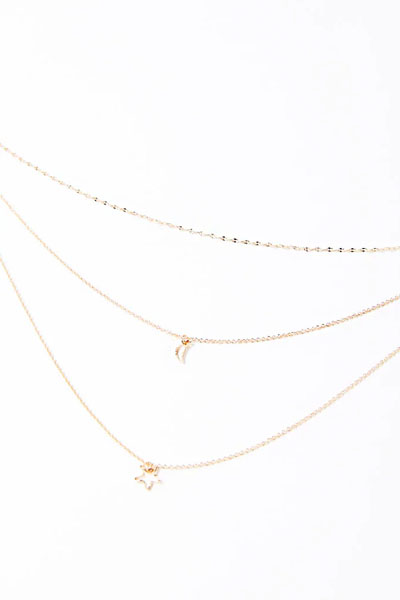 5. Plaid Coat
Plaid is everywhere this season, but less in a Cher Horowitz way and more in a working-woman-on-the-go one. The easiest way to incorporate it into your wardrobe is with a fun jacket — like this trench — that can be worn over all of your basic, go-to outfits to give them a trendy touch. I love this trench because it can be worn anywhere from to the office paired with paper bag pants to out for brunch on the weekend. It's the do-it-all item your wardrobe needs this season.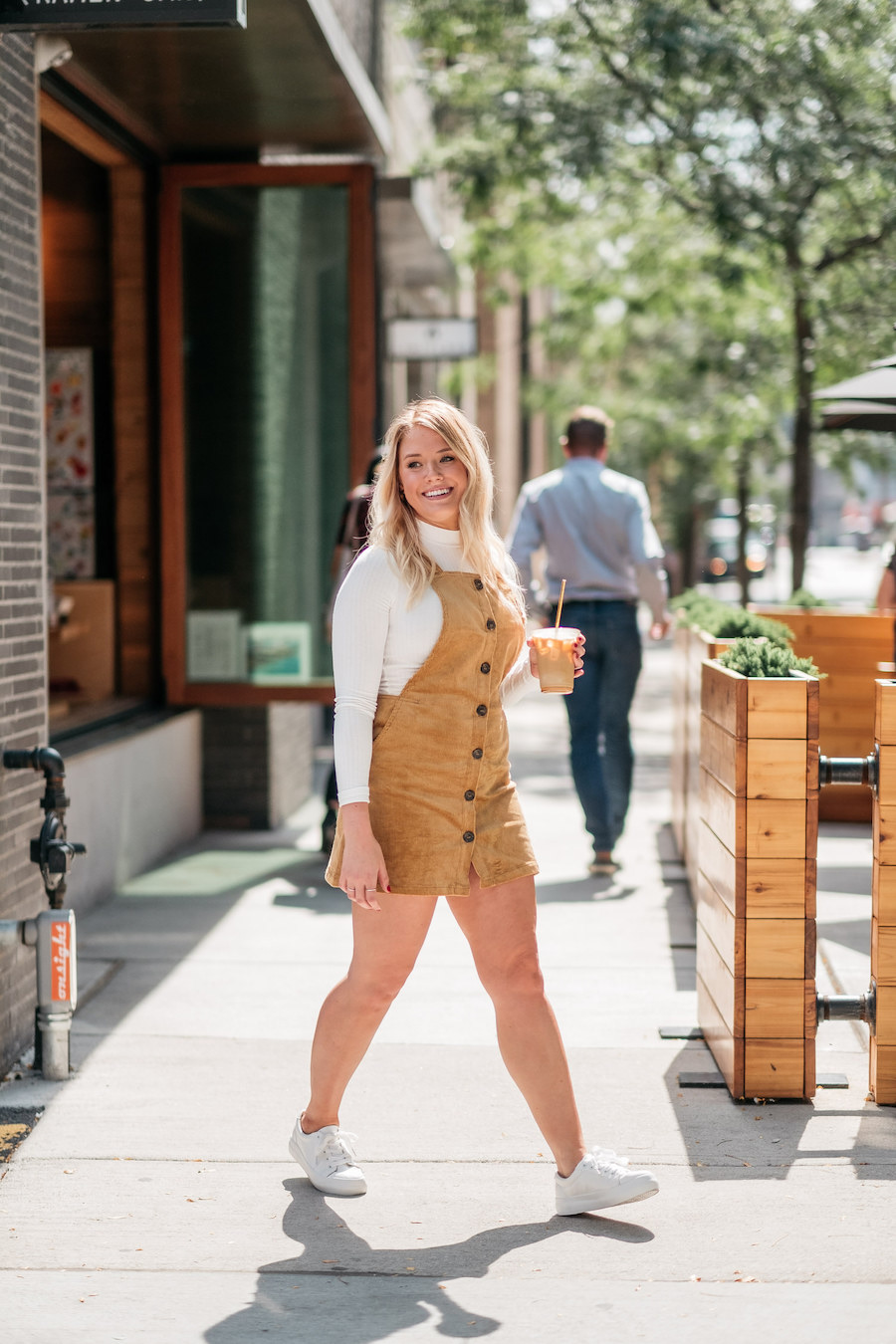 6. Corduroy dress
I had a dress that was very similar to this that I wore in second grade to my school pictures, and this is the grown-up version I didn't know I needed until now. This dress feels fun and effortless while remaining appropriate for a grown woman with a turtleneck layered underneath. Paired with sneakers, it's the perfect weekend outfit that screams fall in a less obvious way.
7. A top for layering
When cooler temperatures roll around, my favorite thing to do is pull out my jackets — but figuring out what to put underneath them isn't always easy. My typical sweaters are usually too bulky to fit underneath my jackets comfortably, so having a few neutral-colored, thin sweaters to pair with them is essential. These will help you master the art of layering, and you'll be wearing them all season long.
8. Gold earrings
I don't feel complete without gold jewelry layered over my outfits, and the most important accessory to me is a pair of gold earrings. They're the easiest way to immediately make my outfit look more intentional and well-thought-out. I love a pair of statement gold hoops for fall to pair with my sweaters and jackets and pull everything together — these are a must-have.
This post was sponsored by Forever 21 but all of the opinions within are those of The Everygirl Media Group editorial board.