When I first transitioned to a vegan diet, I assumed I'd be hitting up pricey health food stores a lot more often (goodbye money!) But luckily, I was wrong. Little did I know that good old Trader Joe's has so many healthy (and sometimes not-so-healthy) vegan food options. Every week, TJ's is my go-to grocery store for meals, snacks, and desserts. These are my favorite vegan finds — you may expect to see tofu on this list, but you'll be surprised by how many of your favorites made the list!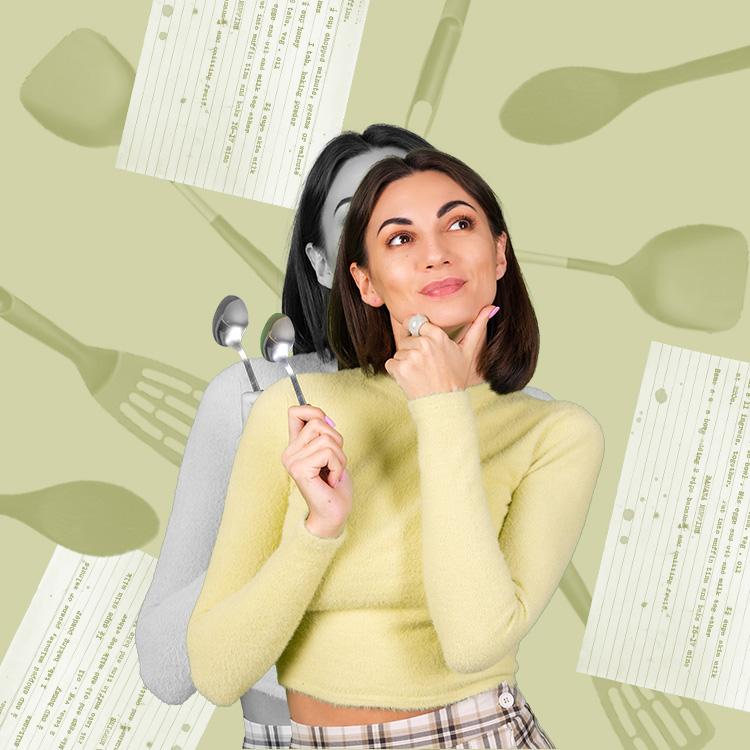 high in protein, good for gut health, and anti-inflammatory? yes, please!
Drinks
Of course, most drinks don't contain animal products. Truthfully, I can't remember buying dairy milk even before I was vegan. But Trader Joe's has you covered on the milk alternatives. Coconut, soy, rice, almond, cashew — you name it. I'm still waiting on oat milk, but so far I'm pretty content with my options.
Almond Beverage Vanilla Unsweetened
They sell multiple types of vanilla almond milk, but my fiancé and I think the version you find in the refrigerated section has the best vanilla flavor.
Soy Creamer
I used to like half & half in my morning tea and it was one of the hardest things for me to give up once I went vegan — until I found this soy creamer. I tried basically every non-dairy creamer on the market, but I feel like any coconut- or almond-based ones are too watery. This one is the perfect option.
Almond Beverage Matcha
This is good both heated up or cold, but either way, don't expect to get a big caffeine jolt off this bad boy.
Frozen Food
We don't eat too much frozen food. One of the many joys of veganism is that the food is easy to cook, prepare, and store for leftovers — no need to defrost steak or make sure the chicken is fully cooked. We do love all of the Trader Joe's frozen fruit blends for smoothies, and these are a few of our frozen essentials.
Penne Arrabbiata
This isn't the healthiest meal, but it's a fun and easy splurge! The sauce is so flavorful and spicy, and the bag serves enough for my fiancé and I to split for dinner.
Organic Brown Rice
I have a confession to make: I have never cooked rice. One time when I first moved out on my own, my fiancé and I tried to make rice, and somehow managed to completely scorch it. Now we make multiple bags of TJ's microwavable brown rice a week.
Thai Vegetable Gyoza
I like to keep a bag of these flavorful vegetable potstickers in the freezer for the nights I'm home alone and want an easy meal. I like to pair them with the brown rice to make them more substantial.
Desserts
I haven't eaten animal products in so long that I have started to lose the taste for them — I have no desire to eat a chicken wing or drink a glass of milk ever again. But here's the thing: desserts don't taste like they have animal products in them (it's not like you eat a brownie and notice the eggs). This fact means I still crave non-vegan desserts often! Luckily, TJ's has some super affordable and tasty dairy- and egg-free dessert options.
Thai Tea Mini Mochi
I love Thai tea, but unfortunately, it's often made with cream — these mochi ice cream balls aren't! They're made with coconut milk, but you don't actually taste the coconut. This is a big win for vegans who are sick of all desserts tasting like coconut.
Vegan Banana Bread with Walnuts
My fiancé swears this is the best banana bread he's ever had.
Soy Creamy Vanilla Ice Cream
I prefer soy-based ice creams because I find them to be creamier. This doesn't have too strong of a soy flavor and is a perfect base for milkshakes.
Honorable Mentions
I could go on and on about my favorite desserts all day, but trust me, these ones will impress you:
Soft-Baked Snickerdoodles
Vegan Oatmeal Chocolate Chip Cookies
Lemon Créme Sandwich Cookies
Pound Plus 75% Cacao Dark Chocolate
10-Minute Farro
As a vegan you need to lean into whole grains. I love farro and am happy that Trader Joe's has a version that is ready in 10 minutes.
Raw Shelled Hemp Seeds
For an extra boost of protein, I like to add hemp seeds to my smoothies and oatmeal. TJ's has an affordable option that we always keep on hand.
Golden Roasted Flax Seed
Similar to the hemp seeds, we also like to add flax seeds to food when we can for extra protein and nutrients.
High-Protein Organic Tofu (Super Firm)
We like our tofu firm and without too much water in it. We've never tried pressing the water out of tofu, but it doesn't feel necessary with this one as it's very firm. It makes an excellent meat substitute in stir fry, tacos, and sandwiches.
What are your favorite Trader Joe's foods? Let us know in the comments below!
CONTINUE READING… I Bought a Week of Healthy Food from Trader Joe's for Under $50