Contrasting textures, bold colors, and an inviting, warm living space. Put those all together and what do we have? A positively gorgeous living room designed by Cortney McClure. From the intricately patterned rug to the abstract print on the wall, this space manages to perfectly combine comfortable family living with effortless glamour. Marrying function and style isn't an easy feat, so we sat down with McClure to pick her brain on how she designed the space so we could steal her expert advice for our own living room.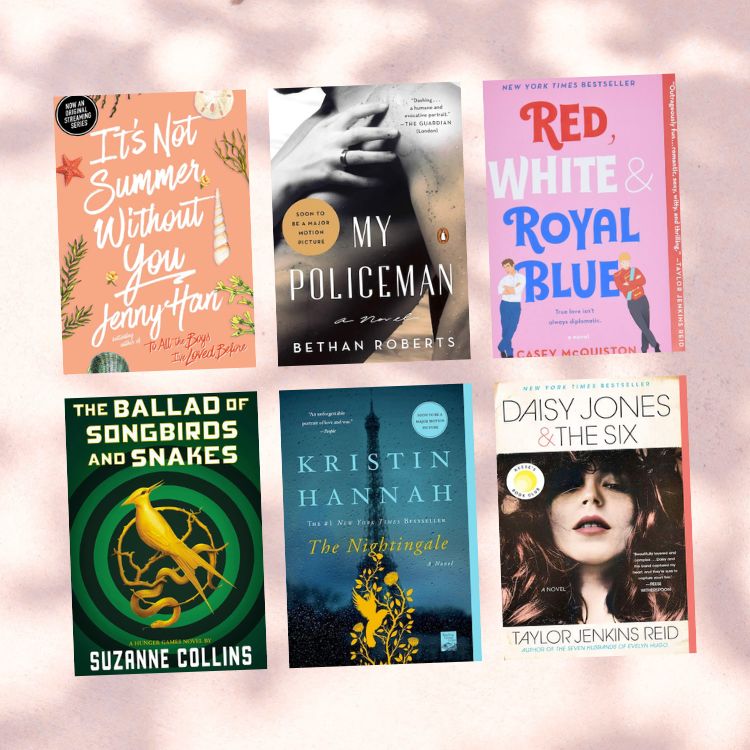 trust us: you're going to want to read these!
Meet the expert
Cortney McClure
Interior Designer
Known for her attention to detail, Cortney McClure is an interior designer specializing in providing timeless and luxurious designs. Based in Oklahoma, Cortney has experience in projects of all scales—from historic renovations to new builds and everything in between.
What details do you feel really bring the space to life?
This room is where the family spends time together and watches TV, but what I love about the space is that the TV is not the focal point! The bright colors and combination of elements create an incredible amount of visual interest, but it's also relaxing and comfortable for day-to-day life.
The floor-to-ceiling white paint and natural light create an elevated feel to the space. I love the green velvet chaise, not only because it's the best place to lounge, but the color and placement are also the perfect composition. It's the initial element that you see when you walk into the room, and I think it's a great first impression!
What was important to you when designing this space?
Beyond creating a space that represented my client's style, the design approach started with livability. The rug is washable and all of the upholstered furnishings are made with performance fabrics. These practical pieces were intentionally selected in order for the family, along with their pets, to enjoy their living room together.
Interior Define X The Everygirl
10+ colors available
West Elm
10+ colors available
Wayfair
We love this affordable option for apartment dwellers because it easily folds into a bed for guests. Bonus: it's available in 10 different colors.
What's your secret to designing a modern space that still feels inviting?
Above all, I choose pieces that are comfortable and functional. That way, regardless of the style, it's bound to get lots of use out of it! Even in modern spaces, it is important to use personal elements that create an inviting and livable atmosphere!
We love how cohesive all the different furniture pieces look in the space without coming off as matchy-matchy. What tips do you have for mixing different furniture pieces and styles in one space?
Creating a well-loved home is always a priority, and in most cases, that means mixing and matching furnishings! I always encourage clients to hold on to their favorite items, even if they feel like they are outdated, and they become the foundation of the design—incorporating elements of old and new, different finishes, and even pieces that are stylistically very different.
Urban Outfitters
7 colors available
Wayfair
7 colors available
West Elm
10+ colors available
Tell us more about the combination of different velvets in this space. What advice do you have for a reader wanting to incorporate something similar in their space?
Don't be afraid to branch out. I love creating quick concept boards when I'm considering pairing bold patterns or colors together. It doesn't always work out, but sometimes I am surprised by how unexpectedly well things work together.
Crate & Barrel
10+ colors available
What is the most important thing to remember when you are decorating your own living room?
You don't have to sacrifice style for comfort or function. There are so many beautifully designed options at many price points that are both stylish and comfortable! You don't have to purchase all new items to completely transform a space. Start with what you have and move things around, even bringing in items from other rooms and switching pieces from space to space. Use your well-loved items and incorporate them into your design. Make it personal and intentional.
What are some easy updates that can make a big impact?
I think the biggest transformation to a space, if necessary, is paint! A fresh coat of paint can do wonders with an outdated space. Styling the space with textiles and soft finishes is an easy and affordable way to add visual interest and comfortability! Purchasing or even rehoming a few comfy pillows with a fun fabric, some drapery, and a rug or piece of art is all it takes! A large tapestry, like in this project, is a great, budget-friendly alternative to custom artwork!
Wayfair
10+ colors available
Pottery Barn
2 colors available
West Elm
2 colors available