This year has shown that working virtually is here to stay, and a huge part of that is that firms are migrating their recruiting efforts entirely online. You're increasingly likely to find yourself in a digital-first application process, possibly all the way through onboarding and your first day.
With many of us recovering from furloughs and layoffs, you may be diligently on the hunt for your next career chapter. That chapter starts with making an excellent digital first impression in your application materials, and then nailing a virtual interview.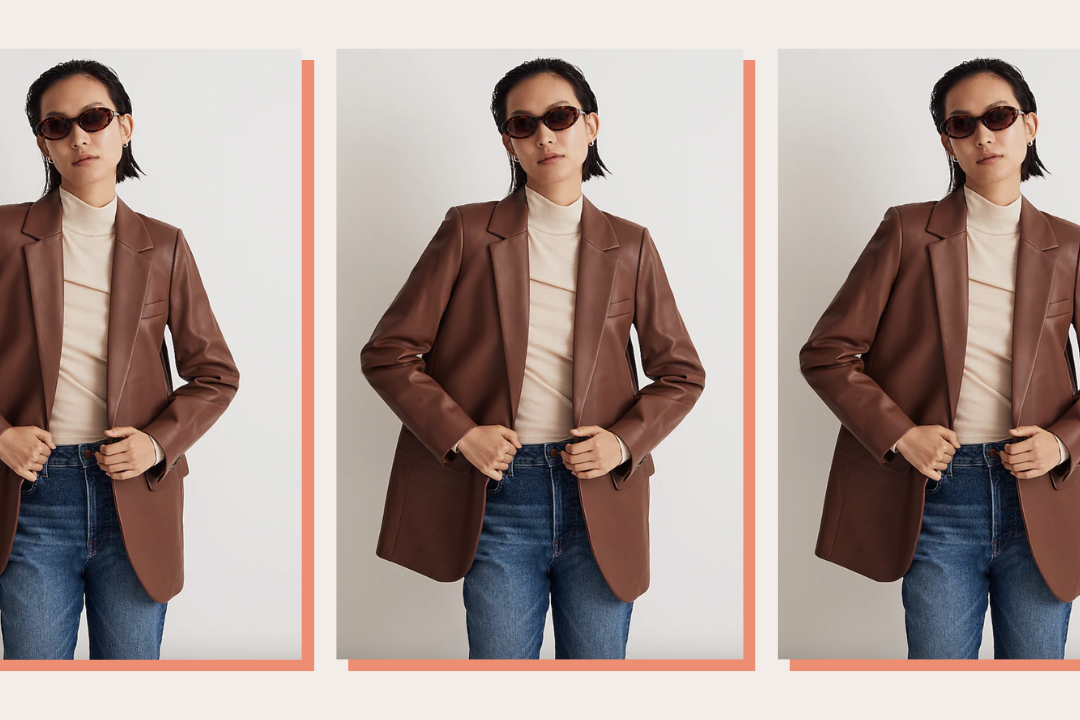 time for your fall wardrobe update!
1. Test your technology
There is nothing worse than logging on five minutes before a meeting and realizing you need to download some niche software. Don't assume the interview is using something you have already or are familiar with.
Depending on the extent and seniority of the interview, you may even consider asking your interviewer's Executive Assistant if you can do a five-minute test run with them the day before. Also be sure to ask if the line will be in use prior to your meeting. As in person, you want to arrive around five minutes early, but don't want to be showing up at the tail end of some other candidate's closing remarks!
2. Know your angles
If Tyra taught us anything it's to face the light and know your angles. If at all possible, set up with natural light facing you. You also want to be showing on camera clearly, and as straightforward as possible. This isn't a selfie angle—don't position the camera too high up. A box or stack of books will get you to the right height.
3. Do a recorded run-through
Platforms like Zoom allow you to record a meeting—even a meeting of one. It's free to set up an account that uses shorter meetings. Set one up with your personal email—you don't want your video interview test run to show up on your current company roster. Practice answering some general questions and allow yourself to get more comfortable with video responses.
4. Make "eye contact"
Ironically, eye contact on video is staring right in the eye of the camera. It can be really hard for that to feel natural at first. You tend to want to look at the human in front of you on screen. A good mix of back and forth focusing on the screen and camera is important. However, when you're answering questions, try to stay focused on that little fish eye, even if it feels awkward. (Hint: Your video test run will be able to reveal how much is too much focus in any one direction.)
5. Check your microphone quality
Most computers today have great enough microphone quality that you can go with whatever is built in. However, if you're using headphones, you'll want to check how that changes your connection. And, if part of your role is going to include heavy voice communication work, you might want to go the extra mile to sound like your best self. External microphones are becoming more affordable and could be a useful addition.
6. Pass on virtual backgrounds
Even if you've got a roster of some relatively professional faux backgrounds, now is not the time. You are trying to highlight yourself and come across as authentically you. Fake backgrounds don't convey that authenticity.
Set yourself up a relatively distraction-free background in your home, with as few trinkets behind you as possible. While it may be tempting to convey your personality through what's behind you, restrain yourself. Remember, if this were happening in person, you'd likely be in their spaces. You want the interviewer to be able to picture you in their world as easily as possible, and a relatively blank canvas helps them do that.
7. Get current on the company
Researching a company should always be part of your interview prep, and now it's more important than ever. How did they respond during the early parts of the pandemic? How are they changing their business model or offerings? You'll want to do thorough research across their own press, social channels, and other third-party reporting sites to come ready with the best questions and answers.
8. Take notes offline
There are few things more distracting than someone typing away during a video meeting. You may feel like you're being ultra efficient, note taking digitally while you're in conversation with your interviewer. It's not a good look.
An old fashioned pen and paper is much more professional in this setting. And since they can't see your desk, feel free to also narrate when you need a moment to jot something down. "I'm just making a few notes here, one moment," helps any awkward silences.
9. Don't talk over anyone
In an in-person exchange, it's a little easier to make small verbal cues to show that you're in step with someone while they're talking. Virtually, that's much harder. On the best of bandwidths, the line tends to break up a bit when people talk over each other even in small moments. Instead, consider exaggerating your non-verbals—nodding, smiling, and making strong eye contact where appropriate.
10. Be yourself
Most importantly, be yourself. Any interview in person would start with a few moments of small talk, or a more casual introduction. Don't feel like you need to arrive perfectly ready to launch into your pitch. A few minutes of human authenticity goes a long way in our socially-distanced world right now.
What tips do you have for a successful virtual interview?