"Wallpaper dining room" was one of the first tasks on my to-do list when I bought my house last year. I was so excited to make my vision come to life, but as other more urgent projects presented themselves (the teeny tiny sink in my bathroom and the orange paint in my primary bedroom had to go ASAP), this eagerly awaited upgrade got pushed to the back burner. That is, until recently. A few weeks ago, I finally purchased the peel-and-stick wallpaper that had been sitting in my shopping cart for months and promised myself I wouldn't procrastinate on this project any longer.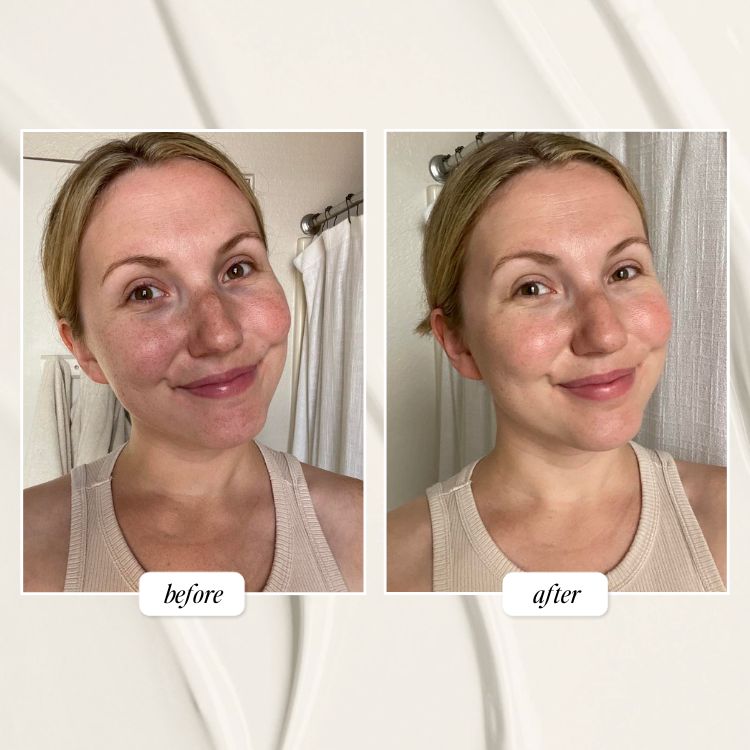 Ahead of the project, I researched all the tips and tricks I could find—some of which I used, some I didn't. Although I'm a firm believer in reading directions, I'm also overconfident in my ability to complete a task perfectly on the first try. Unsurprisingly, this led to some first-hand experience in the dos and don'ts of installing peel-and-stick wallpaper. If you plan to tackle this DIY wall upgrade, read on for my wallpaper installation tips that will save you time, money, and several trips to The Home Depot.
Do:
Start with a smooth surface
If you asked me what I regret most from my wallpaper installation, I'd say it was skipping this step. Instead of smooth drywall, I have textured plaster walls that are not easily hidden by wallpaper like I thought they'd be. An uneven surface leads to bubbles and bumps, making your finished wall look less than perfect. To avoid this issue, you can actually buy lining paper that adheres to the wall and covers any cracks or bumps, so you'll start with a completely smooth surface. It also turns the wall into a blank white canvas, meaning you don't have to worry about the old paint color showing through.
Use the right tools
If you think your hands and a pair of scissors are all you need for this project, I'm here to set the record straight. The right tools make all the difference in wallpaper installation. To help measure out and cut sections of wallpaper from a larger roll, you'll need a measuring tape, straight edge, pencil, and utility knife. A smoothing tool (much like it sounds) will help you ensure the paper properly adheres to the wall and all the bubbles are pushed out. To create a clean finish, run a utility knife along the straight edge to evenly cut the paper around the ceiling and trim.
Pay attention to how the pattern lines up
There are three main types of wallpaper patterns: free match, straight match, and offset. Each requires a different hanging technique, so it's important to take note of the pattern type before you begin. Free match doesn't have a distinct pattern, so you don't have to worry about matching up each panel with the next. Straight match has a continuous pattern across all strips, so each one should be hung at the exact same height. Finally, offset match has a staggered pattern, meaning every other row of the pattern matches. My wallpaper had this pattern type (which I didn't realize until about halfway through), and I wasted a lot of paper trying to find the right spot on each panel to keep the pattern looking seamless.
Don't:
Remove all the backing at once
If you take away anything from my experience, let it be this. Remove the wallpaper backing in sections—about 1 foot at a time. This helps prevent the paper from sticking to itself, which can cause wrinkles, tears, and stretching in your wallpaper. Work on small sections at a time and focus on perfecting that area, rather than trying to stick up the whole panel perfectly in one go.
Rush the process
I pride myself on being a fairly patient person, but this DIY tested me. I didn't expect how time-intensive it would be, but I quickly learned that wallpaper installation requires a good chunk of your day. Rushing through the process will cause mistakes (trust me, I made plenty) and likely leave you unhappy with the results. It's also helpful to take time to learn how the paper works with your walls so you can adjust your technique as you go if needed.
Expect perfection
As a Type A, Enneagram 3, this might sound crazy coming from me, but lowering my expectations kept me sane during this DIY. The walls in my 83-year-old house are far from smooth and level, so I had to let go of the need for every seam to line up perfectly and accept that there might be small gaps here and there. Once I did this, I actually started to enjoy the project and stopped comparing myself and my home to something you'd see from Shea McGee on Dream Home Makeover. I'm not a professional and the results aren't either, and that's perfectly OK.
Ready to try your hand at installing wallpaper? Here's everything you need to get started.