On a date, I'll tell you three things: I love the Jonas Brothers, I think LeBron James is better than Michael Jordan, and I love the MCU. I'm not a Tony-Stark-stan-account level super-fan, but I get pretty close. My favorite MCU series is Spider-Man, my favorite hero is Rocket, and my favorite couple is Bruce and Natasha, if you were wondering. It's a topic I could discuss at length for hours, like how Thor: Ragnarok is the best third movie ever made or the masterful choice to make Zendaya's character revealed as Mary Jane at the end of Homecoming. Maybe I'll talk about how Iron Man 3 is the most underrated film in the franchise and how Black Panther is the ideal gateway movie into the whole universe. But if you asked me on a date today, all I'd want to talk about is Marvel's newest, WandaVision.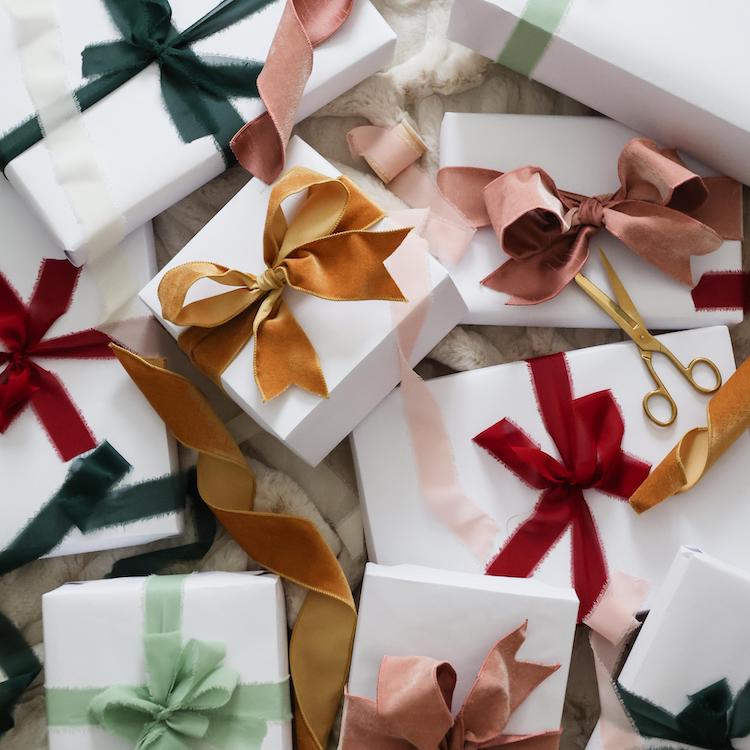 the perfect gifts for everyone—and we mean everyone—on your list
I binge-watched the first five episodes in the span of an evening and tuned in every week for the newest reveal, excited to see Marvel's first foray into TV considering they've slated a few other series for later this year that I'm stoked to watch. And they did it masterfully, to no surprise. After carefully rewatching the series this weekend (what can I say, it's comforting), I made a mental note of Wanda's fashion along the way. The show follows sitcoms from the last 70 years, offering a different decade for the first six episodes of the show to pull inspiration from. Wanda's style beautifully conforms to each decade, but with her own little twists. They used her style to portray both the decade and her mood and personality in that episode. I took a look at each one and gathered similar pieces so we can all get the Scarlet Witch look.
This contains spoilers for WandaVision. Continue at your own risk!
1. 1950s
Wanda's style in the first episode follows your classic '50s housewife, with adorable A-line dresses and even a gorgeous trimmed robe I immediately needed to get my hands on. This is pretty easy to recreate, just opt for of-the-moment colors to keep it updated.
2. 1960s
The second episode shows Wanda in a cool '60s-style outfit, but she does it her own way. Even Monica noted and complimented her wearing pants instead of a dress to the luncheon with the other women of Westview. We don't know until she turns the scene to color, but her red patterned top and matching red pants are cool and timeless (even in 2021!).

3. 1970s
The most exciting decade sartorially is the '70s, and Wanda's outfit in this episode is truly to die for. She pairs a gorgeous dress with knee-high boots and long, straight locks—a look straight out of The Brady Bunch!
4. 1980s
1980s Wanda seriously resembles DJ Tanner, and I don't mind it. With her mom jeans, scrunchie, permed hair, and turtleneck, she goes full-out for this decade. To get the look in a more 2021-approved way, add similar elements with updated accessories, prints, and cuts.
5. 1990s
We don't have too much to go off of here since Wanda spends this episode entirely in a Halloween costume, but based on the rest of the series, I think she'd have gone full-out with the Malcolm in the Middle vibe. Everything from this era is already back and fashionable (even the wide-leg pants), so adding this to your wardrobe is as easy as 1-2-3.
6. 2000s/2010s
Ah, Wanda in 2020 (not really—but pretty much). Her style to resemble shows like Modern Family is exactly the vibe we all try to achieve at home, so it's likely an outfit you already wear that she's now made look cool again. Is it as stylish as her previous looks? No, but it's 10x more comfortable and practical as all heck.