When it's cold outside, the last thing I care to do is take time to pick out a stylish and unique outfit from head to toe — instead, I stay cozy under my covers until the last second possible (bordering on okay I am officially late, now), and hurry to my closet where I throw on whatever sweater and pair of jeans are on top of the pile. I'm a #lazygirl at heart, and it's just too cold to wear anything else! Chicagoans, back me up on this!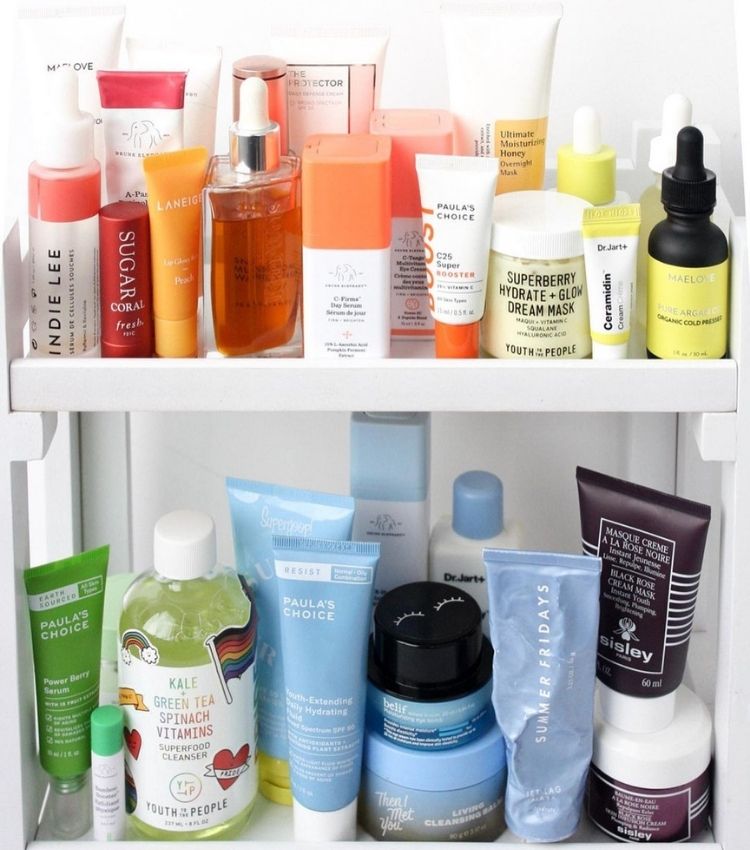 the wrong order can reduce effectiveness
If you know what I'm talking about and my lazy morning routine sounds all-too-familiar, I have good news for you — you can wear the standard jeans-and-a-sweater look every single day of winter, and still have new, stylish, and fashion-forward outfits that will impress your friends, family, and coworkers alike. So how is this possible, you ask? No, it's not a Christmas miracle, it's accessories! That's right — the right accessories can turn a sweater and jeans into Insta-worthy #OOTDs.
To prove my theory, I wore four different looks with just two of the simplest, easiest outfits I resort to on the regular: a black sweater and black jeans, and a white sweater with blue skinny jeans. If you're looking for a place to find all the best winter accessories that the internet has to offer, Nordstrom is my personal Santa Claus. Kiss your uncomfortable work shirts and trendy dresses goodbye, and read on for all the winter outfit inspo you'll ever need.
White Sweater & Denim
Because is there anything more classic than a pair of skinny jeans and a white sweater!? The answer is, of course, no. As some of the most common basics, and easiest outfit to put together like, ever, a white sweater and jeans are the perfect backdrop for staying warm (and chic) while running errands, or are an effortlessly cool outfit for a holiday party or night out on the town.
Everyday Casual
Stay warm, comfy, and cozy with your favorite puffer jacket and a festive scarf (don't forget the Insta-worthy sunglasses!) while ice skating or holiday shopping. Luckily, this look works with any kind of winter boot (as long as they keep you warm!), but is especially stylish with Chelsea-style boots that are just as cozy as they are chic.
Dress It Up
When you need to dress up your skinnies, top them with a camel coat, OTK boots, an on-trend headband, and lady-like crossbody. The white sweater contradicts perfectly with the camel coat and the OTK boots streamline the look. Stylish and feminine accessories in luxe fabrics and colors — like the headband in velvet and the purse in hunter green — is the perfect, ultra-femme winter look to meet a friend for hot chocolate or a family dinner.
Black Sweater & Black Pants
Perhaps my most worn basics: a classic black sweater and slim-fit black pants. It takes no time at all to put together, looks effortlessly cool (monochrome is always in), and works even in situations that blue jeans aren't appropriate (looking at you board meetings!). This classic ensemble is perfect for work, or dressed up in downtown chic for a fancy dinner and holiday fête.
Everyday Casual
Put your all-black to work (literally) by topping with a timeless button-up coat in a different neutral (think: browns, grays, whites, or leopard — hey, it counts!). Pair with your best work shoe (which we all know in 2018 means a classic loafer) and your go-to work bag. To stay warm on your commute (or, you know, when the office AC is on too. damn. low.), pair with white winter accessories for a pretty contrast to the all-black.
Dress It Up
Take your all-black from work to post-work-drinks level with some chunky heeled booties and a slightly fancier button-up coat. Make the outfit more #OOTD than average with trendy accessories like a beret or geometric purse (especially in a color that's an Everygirl favorite — blush, you can do no wrong). Your same old black sweater and pants have never looked better.
This post was in partnership with Nordstrom, but all of the opinions within are those of The Everygirl editorial board.