Isolation as it once was might be over in some states, but staying safe is still a major priority this summer. So, what's there to do? Honey, tons! Summer is here, and no way in hell am I letting anything get in my way of having a great time while being safe. Here, we're sharing some fun ideas for how to spend your weekend—and because it's us, they're all based on your Zodiac sign.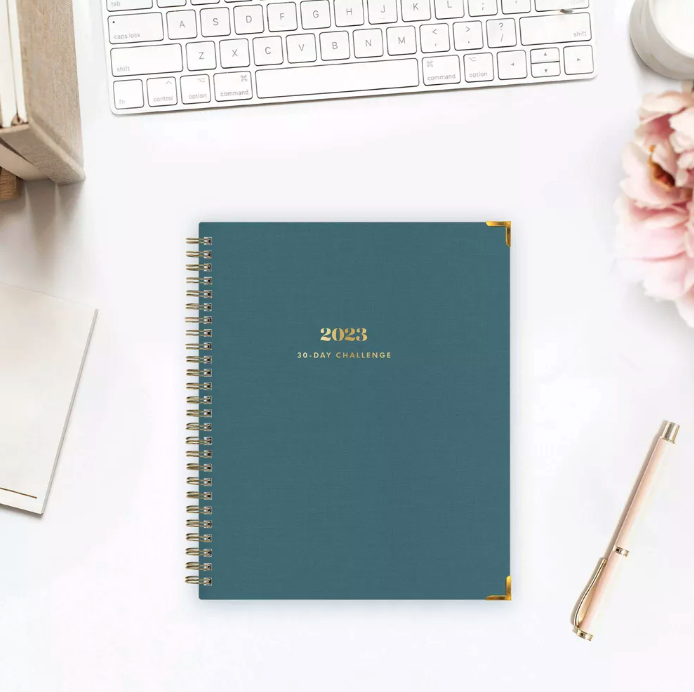 We may be biased, but this is the ultimate planner for the motivated goal-getter. Schedule your days, track your habits, and set new goals every month.
Remember that if you're in a public space, wear a face covering, stay 6 ft. away from others, and obviously, stay home if you feel sick! Just because we're slowly "going back to normal" doesn't mean we don't need to continue abiding by the safety measures we've set in place the last few months. OK, now go have fun 🎉
Host at home
Grab all of your favorite snacks (I expect the three Aries food groups of pizza, chips, and wine to be there), and invite your pals over for the night in you've been waiting for for months. If you're still not seeing your friends, no biggie—make it virtual!
Go on a virtual date
You don't have to creepily FaceTime with someone you've never met (unless that's exactly what you want to do!). Purposefully sit down and have a conversation with someone (this can happen over text). Taurus likes the finer things, so drink your fancy wine, put on your cutest 'fit, and talk away with someone new.
Take a road trip
This doesn't have to be a cross-country trip, of course. Simply checking out a park an hour away, or heading up to a different city near you is a great way to get your travel time in while still social distancing. Hop in the car and go somewhere new. Gemini loves to travel and change up their surroundings, so make sure to take lots of photos.
Have a picnic
Pack up all of your belongings, and head to the park (or your backyard, rooftop … maybe even your living room!). Whether you go alone or bring some friends along, spending the afternoon under the sun will make you completely forget how much you miss going to brunch (maybe not completely, but it's close enough).
Catch up with a loved one
We love Leos, we really do, but they have a tendency to be a little self-centered. It's just because they're constantly thinking about how they'll take over the world, I get it. But this weekend, use your time to get in a good conversation with one of your BFFs or a family member. Don't just go into the usual—really ask how they are and support them in whatever ways they're needing it.
Rest
Virgos like to be busy, and when summer rolls around, their to-do list becomes a mile long. Instead of tackling all of that, give yourself some time to rest. Whether that means taking a nap (and not feeling guilty about it) or laying in the park and doing nothing else or watching a new show on Netflix, spend this weekend preparing yourself for a motivated next week.
Decorate for summer
Especially if you're still heavily social-distancing, keeping your space light and bright will help you stay creative and motivated as the summer starts. Time to ditch all the fir and firewood candles and the thick, heavy blankets, and say hello to linen, a little bit of color (or a lot!), and some fresh grocery store flowers.
Watch the sunrise
Scorpio, you'll love getting up early to catch the sunrise, which feels totally different during the summer than it does any other time of the year. Oh, the romance!
Make your own cocktails
Sag is absolutely dying to get to the bar (it's me, I am Sag), but while we wait it out, make your own at home. Here are a few cocktail ideas to get you started, or try this amazing frozen White Claw drink. Invite your friends over, or just sip on your bev while you're reading with the windows wide open.
Watch a movie you've never seen
Capricorn's like habit, so getting them to branch out from that habit is pretty difficult. Like most earth signs, they would rather watch the same episodes of their favorite shows over and over again until the end of time. This weekend, try something you've never seen before. A movie means the commitment is only a few hours, so you can get back to your five-year plan in no time. What should you watch? Well, preferably a classic, because you're a Cap.
Go out for ice cream (or get it delivered!)
Feel free to let your inner child loose, Aquarius. Soft serve is basically the quintessential treat of summer, so look out for places that are offering curbside or are close enough to get delivery. Or you know, buy a tub of Ben and Jerry's and go HAM. You deserve it.
Take a bike ride
You were probably expecting me to say something about being creative, but I'm sure Pisces is ready to put down the paint brush and head outside for a bit. Instead, grab your bike or rent one for a few hours riding around along the trails or parks nearby.