All of my life, my mother has had a strict 9 p.m. bedtime. No matter what function we attended, tasks needed to be accomplished, or vacations we were on, my mother would tap her watch promptly at 8:30 p.m., yawn, and give us the signal that we had to Irish exit and get home STAT. Enter the infinite number of times she had an overwhelming opinion on what to watch on Netflix and then promptly fell into a slumber before the beginning of the movie was even over.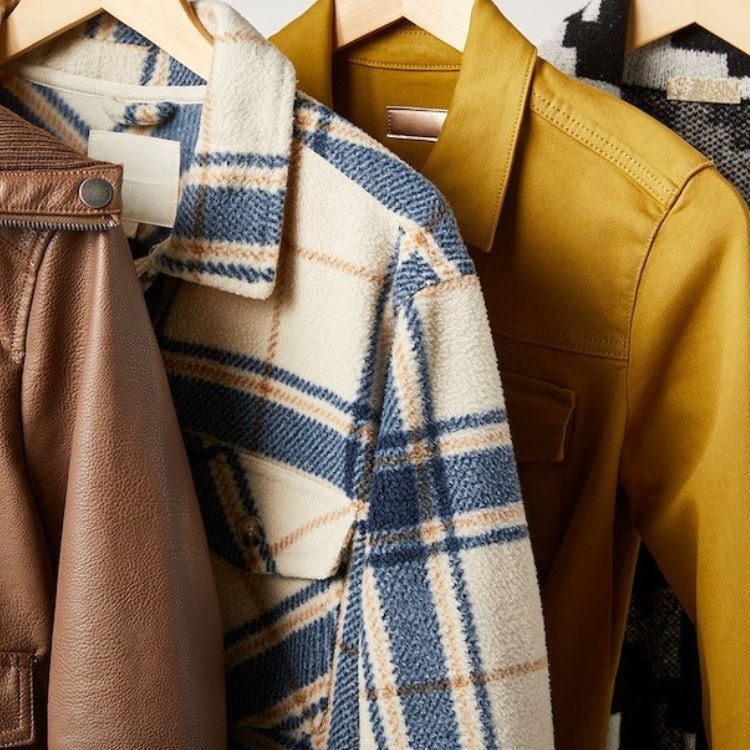 ...and it's wallet-friendly
Two weeks ago, my mother called me at 10:30 p.m.—basically her "middle of the night." What could my mother, who adheres to such a strict bedtime, want this late at night? I answered with much confusion, only to immediately burst out laughing when she exclaimed, "Dexter is such a good show. Have you seen it?"
There's nothing quite like finding a new thrilling series that makes you abandon your morals and your bedtime. For our editors, these shows do that. From true crime to romance to drama to comedy and beyond, here are the shows that our team can't get enough of right now:
1. Love is Blind, Season 3
Where to Stream: Netflix
Number of Seasons: 3
OK so I am much more into the show than most of the contestants are into their significant other, but I just cannot look away. I have loved and binged this show since Season 1 kept me company in peak quarantine, and Season 3 is the best one yet. In other words, if you gave up after the bummer of a binge that was Season 2 (was there a communal divorce pact??), it's worth giving it another chance.
– Josie, Wellness Editor
2. Abbott Elementary
Where to Stream: Hulu
Number of Seasons: 2
I am not exaggerating when I say that watching Abbott Elementary every week is seriously the best part of my week. Every Wednesday when it ends, I just want more more more. I truly laugh out loud multiple times during every episode, and I can't get enough of Quinta Brunson and the rest of the cast. It's Emmy-winning for a reason and the thought of more seasons to come is just about everything I could ask for.
– Bella, Fashion Editorial Intern
3. The Rookie
Where to Stream: Hulu
Number of Seasons: 5
If SVU and New Girl had a baby it would be the show, The Rookie. This feel good show combines the intrigue of your favorite cop show and the humor of a friendly sitcom. The Rookie is based on a group of rookie cops that are going through the ropes of getting their badges. They fail, succeed, and learn to push past all obstacles that come their way. It's a wonderful easy watch that makes you feel like you are watching a success and growth story unfold in front of your eyes.
– Kirra, Graphic Designer
4. The Blacklist
Where to Stream: Netflix
Number of Seasons: 10
I'm usually a die-hard reality TV and sitcom girly, but this show changed it all for me. If you're looking for a thriller that's going to keep you glued to your sofa for the entire day (I watched 11 episodes in one sitting a couple weeks ago…no shame) then look no further. I've watched a fair amount of dramatic crime shows in my life, and The Blacklist is the best one by absolute miles. It's a perfect balance of focusing on the nail-biting cases within the FBI and the personal lives of all of the agents, so you never get bored while watching. Probably my fav show ever, TBH.
– McKenna, Editorial Intern
5. Handmaid's Tale
Where to Stream: Hulu
Number of Seasons: 5
I've been a Handmaid's Tale watcher from the start, and season five (the series' penultimate season) really has me hooked again. We've had quite a journey with June, but it feels as if we're nearing a different chapter of her story. If you've never watched it, you have five amazing seasons to binge—perfect for a long weekend.
– Madeline, Fashion Editor
6. The Crown, Season 5
Where to Stream: Netflix
Number of Seasons: 5
I've never been much of a royalist, but watching The Crown changed everything for me. The drama, the costume design, the historical significance—I truly can't get enough. After each episode ends, you'll often find me frantically googling to verify what's fact and what's fictionalized. The fifth season (out of six total planned) just came out, and I'm so ready to throw myself down that rabbit hole again.
– Jessica, Lifestyle Editor
7. Emily In Paris
Where to Stream: Netflix
Number of Seasons: 2
To prepare myself for the release of Season 3, I am re-watching the first two seasons of Emily in Paris. And let me tell you, it is just as good the second time around. The outfits, the drama, and all the scenes with Gabriel have me swooning all over again. Lily Collins can do no wrong in my book. I can't wait to see how all of the cliffhangers play out next month. I'll be binging the new season, so please DND.
– Hailey, Editorial Assistant
8. The Vampire Diaries
Where to Stream: HBO Max
Number of Seasons: 8
It's been quite a while since I rewatched TVD, but after hearing my coworkers breathe new life into the decade-long Team Damon vs. Team Stefan debate, I finally decided to dive back into Mystic Falls. It's the perfect show to rewatch on cold fall days—it's got nostalgia, a hot cast, magic, and drama, what more could you need?
– Garri, Managing Editor
9. Sex Lives of College Girls, Season 2
Where to Stream: HBO Max
Number of Seasons: 2
I've been counting down the days for season two of this show to be released since the second I finished watching the first season—and I even rewatched season one to prepare. I love all of the characters so much and I truly think it's one of the most well-done shows in recent memory. Shout out to my queen, Mindy Kaling, who can never do wrong when it comes to creating great TV.
– Jess, Associate Commerce Editor
10. Love Island UK, Season 5
Where to Stream: Hulu
Number of Seasons: 8
I'm not huge into reality TV but after seeing a few bits of Love Island UK Season 8 as it was airing this summer, I tuned in and quickly became a fan. Now that we're caught up on the latest season, we're going back in time to watch Season 5 and let me tell you, this season has everything I'm looking for in reality TV: commentary that makes me laugh out loud, drama that isn't my own, and the Holy Grail relationship that is Tommy Fury and Molly Mae. If you're looking for a low-commitment reality show that'll serve up drama (that isn't your own), start here.
– Ashley, Branded Content Editor