We've all been there: you just finished rewatching your comfort show for the millionth time and have promised yourself you will branch out this time and watch something new for a change! So what do you do? Scroll Netflix aimlessly for what feels like hours to find something you think will hold your interest. Sometimes too many options can just be plain overwhelming. After searching high and low and not finding the perfect show for your current palette, you start over with "The One Where Monica Gets a Roommate."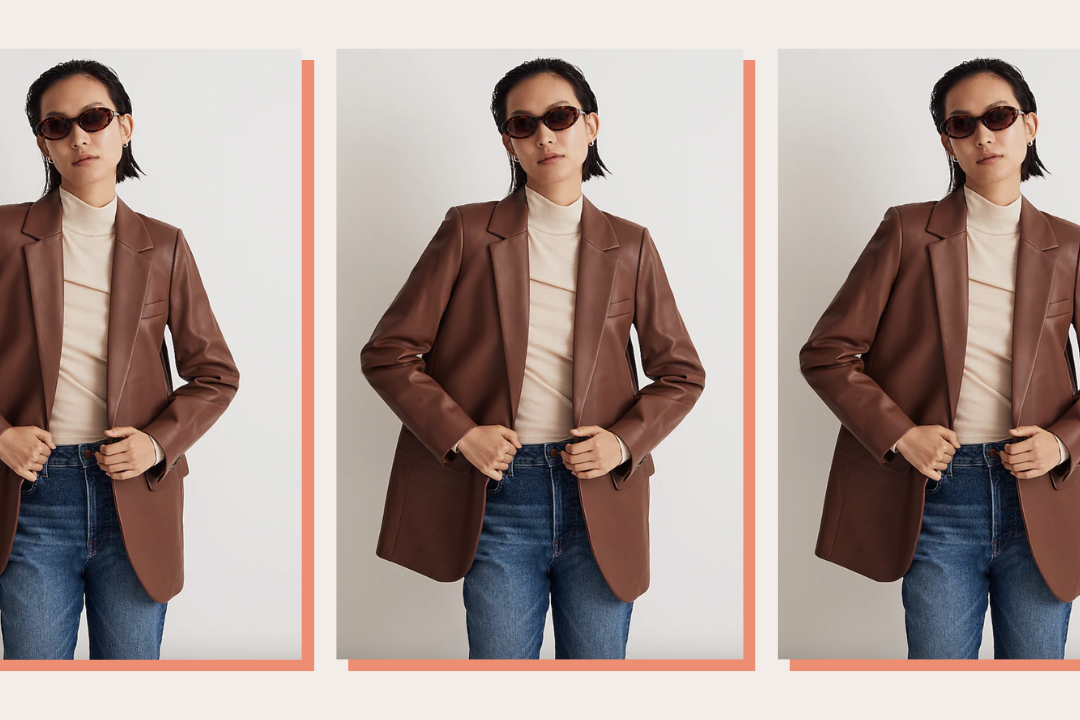 time for your fall wardrobe update!
I know this story all too well, and I'm here to do something about it. I present to you: your Netflix Streaming Guide, aka your TV guide to one of the most popular streaming platforms. I'll give you a rundown on the ins and outs of the platform and some pricing information, before gifting you with a list of the must watch TV series, documentaries, and movies available to you on the platform. Happy streaming!
What is Netflix?
As one of the first subscription streaming platforms, Netflix set the bar high for us viewers. It's hard to believe that they originally started out by shipping DVD's to customers in the mail (how am I supposed to binge-watch under these conditions?!). They have since transitioned to a household name for award winning content that viewers can access at their fingertips. In recent years, they started focusing more on "Netflix Originals." Translation? Their own uniquely crafted productions of tv shows, movies, and documentaries. Much of their content has been viewed throughout the world and the stories they've portrayed have become hot topics of discussion throughout the years.
Who Should Have a Netflix Subscription?
What we love about Netflix is that they really cater to every interest. Their reality TV options range from steamy dating shows featuring hot singles on a beach to wholesome baking competitions with charming British accents. The documentaries include everything from horrific true crime cases to deep dives into the depths of the oceans. They have unparalleled sitcoms, enthralling dramas, and unique sci-fi creations. All of that to say, everyone should have a Netflix subscription because we know even the pickiest viewers will find entertainment on the platform.
How Much Does Netflix Cost?
The biggest difference between the three Netflix subscription options is the number of screens you want available on your account at a time, aka the number of people who can be watching at once. You can go with the Basic plan and be able to use one screen (tv, tablet, smartphone, etc.) at a time. The Basic plan costs $9.99 per month. With the Standard plan, you can watch up to 2 screens at a time and can share your account with another viewer for $15.49. Their Premium plan includes up to 4 screens at a time and costs $19.99 per month.
Our Can't-Miss Netflix Exclusives
Unless you live under a rock, I'm sure you've heard of Netflix's Stranger Things – the soundtrack only counts for about half of Spotify's top fifty songs right now… A must watch with your Netflix subscription is the sci-fi powerhouse that has grabbed the hearts of viewers all around the world and gained a cult following within the last 4 seasons. Set in the 1980's, a group of kids from Indiana stumble upon a supernatural phenomenon tied to secret government agencies. Being curious as they are, they embark on a journey for answers and end up finding out more than they ever knew possible and landing themselves in dangerous situations.
Watching the Bridgerton series will make all of your royal love story dreams come true – plus the outfits are amazing! Watch as the wealthy and prominent Bridgerton siblings each find their soulmates in Regency era England. Not only will you fall in love with the depiction of the era, you will love each character for their unique individuality and find yourself rooting for your favorite couples. If you feel like romance is dead, take a step back in time to elegant balls, courting rituals, and true love.
I'd be lying if I said I didn't have a soft spot for a coming of age story. There's something so relatable about the teenage years, and it is perfectly captured in Never Have I Ever. Fifteen year old Devi Vishwakumar's life is flipped upside down when her father passes away – so much so that her legs become paralyzed for three months after. When she is suddenly able to walk again after spotting her crush as school, all she wants to do is fit in and catch his attention. Watch as she learns to navigate her grief, social status, and school all while trying to figure out who she is.
We all have one (or several) guilty pleasure show that we put on to get away from the stress of everyday life and think about someone else's drama for a change. For the perfect show to add to your guilty pleasure queue, check out Love is Blind. So, what's it about? Singles attempt to fall in love without ever seeing each other. The goal? To fall in love with the person and not their figure. Are they successful? See for yourself!
If there's anyone Netflix caters to the most, it's those of us fascinated by true crime. For one of the most outrageous, heartbreaking, and unbelievable cases be sure to watch Netflix's Girl in the Picture. When a young Suzanne Sevakisgets kidnapped by her stepfather, she has no way of knowing the horror she will face in the years to come. Abuse, a forced marriage,,and an untimely death are just a few of the tragedies she has to go through in her short 21 years of life. This is a case that sounds so fictional, you won't be able to stop thinking about it.
Other Netflix Offerings
TV Shows
Movies & Documentaries