"You are the bane of my existence and the object of all my desires." Like every other romance lover and Netflix user, I spent eight glorious hours devouring season 2 of Bridgerton. Well, it was more like 16 hours because I watched it twice! While the lack of sex scenes had a lot of viewers up in arms, I was more than satisfied with the story told—although, if you're in the former camp, you're probably wondering how. How did watching Anthony (Jonathan Bailey) and Kate (Simone Ashley) spar for basically the entire season make viewers, like me, squeeze their thighs together in giddy ecstasy? What would make us want to sit through that love triangle more than once? Simply put: the classic enemies-to-lovers trope on full display.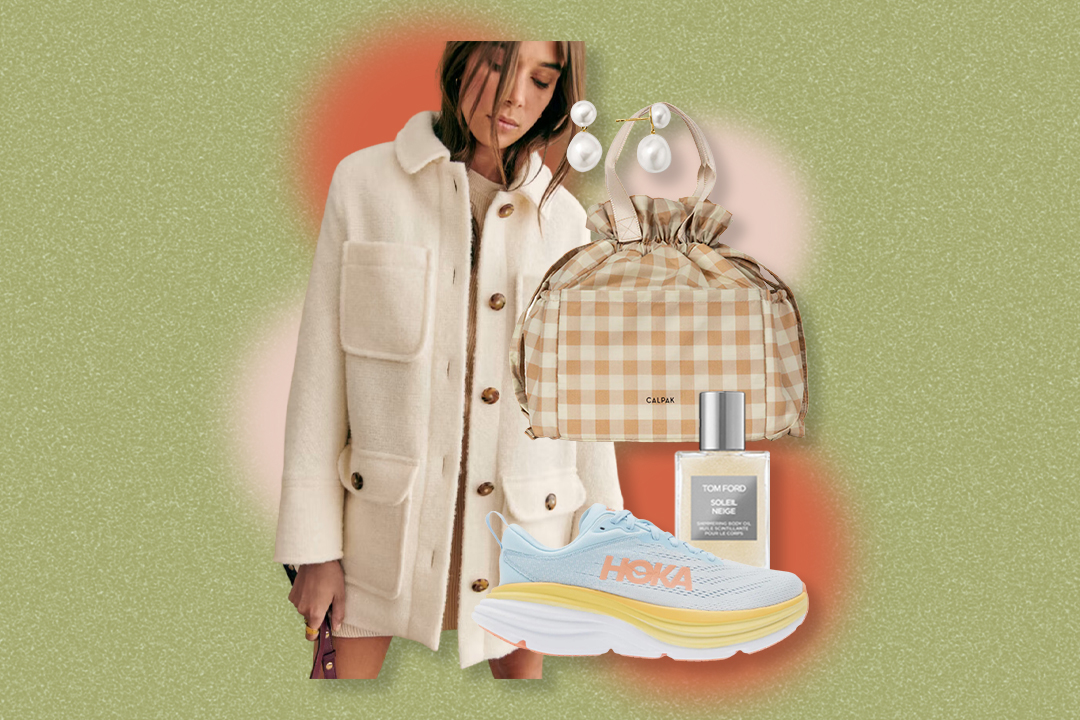 Wait, what is the enemies-to-lovers trope?
Exactly what it sounds like! This popular romance trope centers on two characters who start out "hating" (using that word loosely!) each other, and throughout the book/series, they begin a romantic relationship. Sometimes, they have a long history of sniping at each other. Other times, one rocky "meet cute" is just enough to sour things. Well, that is until their mutual loathing turns to lust—and eventually love.
"I love writing these elements in my romances just as much as I enjoy reading them in someone else's," said Mia Sosa, author of The Worst Best Man and The Wedding Crasher. "As writers, we know it's important to ground our stories in believable conflict. Luckily for us, conflict is at the heart of an enemies-to-lovers premise."
Not yet convinced? Read on for four reasons we're so addicted to enemies-to-lovers romances, according to authors, like Sosa, who write them.
Meet the expert
Mia Sosa
Author
USA Today bestselling and award-winning author Mia Sosa writes funny, flirty, and moderately steamy contemporary romances that celebrate our multicultural world.
They're full of tension.
Simmering beneath the surface of that conflict Sosa mentioned is tension—you know, the stuff that keeps the drama flowing and leaves readers wondering, will they, won't they, and, more importantly, when will they? According to Christina Lauren (AKA Christina Hobbs and Lauren Billings), the authors behind 28 books including The Unhoneymooners, the slow-burning tension in enemies-to-lovers stories is always fun to watch morph into heated feelings of a different kind.
Meet the expert
Christina Lauren
Author
Christina Lauren is the combined pen name of longtime writing partners and best friends Christina Hobbs and Lauren Billings. The #1 international bestselling coauthor duo writes both Young Adult and Adult Fiction and together has produced 17 New York Times bestselling novels.
They keep us laughing.
It's no secret that romance novels are somewhat predictable. Case in point: They're always going to end with happily ever after (or at least happy for now). What keeps the genre fresh is the buildup to that guaranteed happy ending, which in enemies-to-lovers often includes plenty of witty banter between the protagonists. "We've always said it's easy to be funny when you can also be a little mean," Lauren said.
Emphasis on little. According to Sosa, a common misunderstanding is that the love interests must be incredibly mean or disrespectful to each other for the trope to work. This is not true at all. "Snarky comments? Yes," Sosa explained. "Remarks or actions that would gut the other person? Not necessarily. There's enough breadth and depth within the trope to satisfy all kinds of readers."
They show that we're more than our flaws.
Only in enemies-to-lovers stories can one go from being the bane of someone's entire existence to the person they can't live without. Flaws that initially get under one character's skin soon become the reasons they can't stop thinking about the other—or at minimum, they don't stand in the way of them being together. "[Enemies-to-lovers] is practically the only trope that actually showcases the [romance] genre's theme that love can conquer all," said Tracey Livesay, author of American Royalty. Think about it: "It takes a lot of romance and love to move an enemy to a lover."
Meet the expert
Tracey Livesay
Author
Tracey Livesay is the 2021 Emma Award winner for Best Interracial Romance for Like Lovers Do, which was also named one of the 100 Best Fiction Books of 2020 by Kirkus Reviews. Her upcoming novel, American Royalty, a dangerously sexy rom-com that evokes the real-life romance between Prince Harry and Duchess Meghan Markle, is one of the most anticipated books of 2022.
The "happily ever after" is always worth the wait.
After all the tension, jokes, jabs, and lowering of guards, the love train finally arrives. But as seen in Bridgerton, the journey is usually a slow (sloooooow) burn. The reward for surviving that leisurely pace? A well-earned happily ever after. "There's nothing better than watching two people who can't stand each other realize that their mutual disdain has transformed into a soul-deep romantic connection," Sosa said. "It captures both the improbabilities and possibilities of love perfectly."
Must Read Enemies-To-Lovers Romances
According to Mia Sosa
According to Christina Lauren
According to Tracey Livesay