At this point, there's no other way to put it: it's hard out here.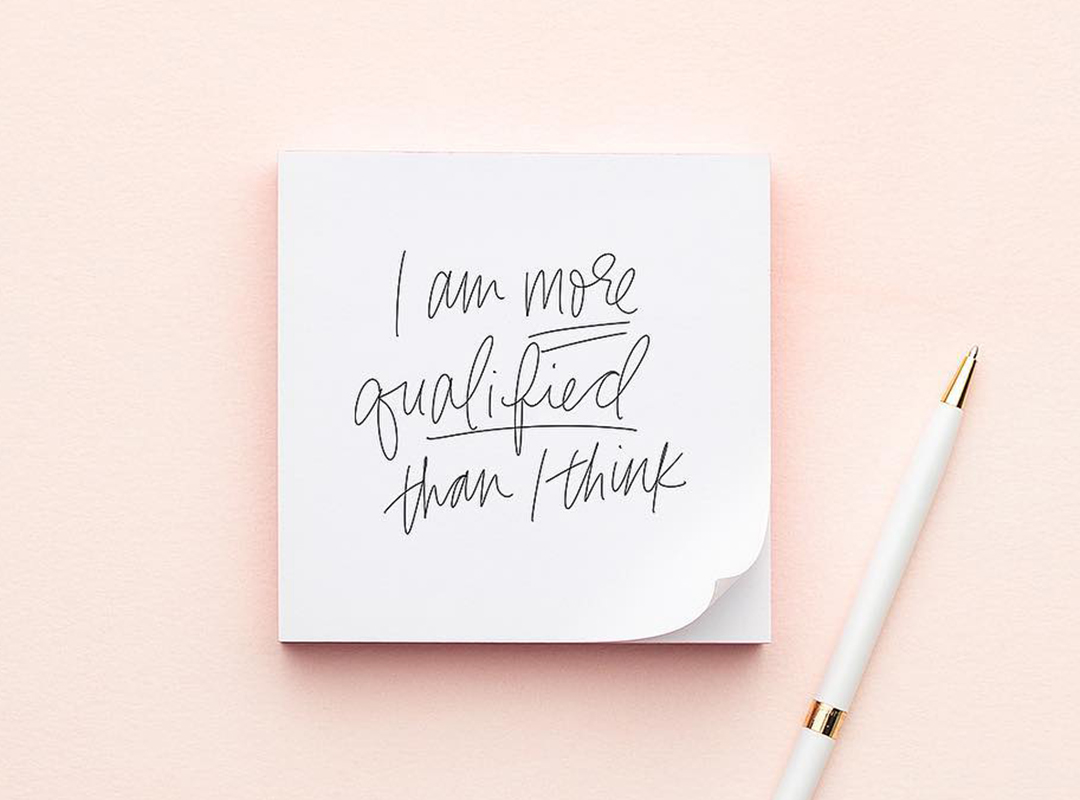 Ready to land your dream job this year? We can help.
Our Landing Your Dream Job online course is currently open for enrollment—now until Tuesday, January 19! Claim your 100-page workbook, resume + cover letter templates, guided worksheets, advice, and invitation to our private Facebook group.
Ready to get started? Right this way >
By now, most of you are probably calling your bed your office (a big thank you to those of you who are essential workers and still have to go into your office—we appreciate you!). Even if you're used to working remotely on occasion, working from home every work day is a whole different story. If you didn't want to, you could literally not change out of your pajamas once for the next month, and nobody would know it. But here's the thing: getting out of the clothes you slept in can help your all-around mentality throughout the day.
If you're someone who wants to put on an actual work outfit for your work-from-home days, we salute you; but if you're someone who wouldn't be caught dead sitting in your house in any pair of pants that have a zipper, these looks are for you. To make the task of getting dressed even easier, we've styled full, couch-appropriate looks tailored to your zodiac sign. Sure, we miss our workwear, but these cute joggers, bright sweatshirts, and fun blue-light glasses are going to get us through until the day we can finally wear it again.
Aries aren't afraid to stand out, which means that being stuck inside isn't going to stop them from rocking one of this season's most daring trends: neons. Incorporate it into a bold loungewear look and bask in the glory of knowing that you don't need to be seeing other humans to be dressed in style.
sweatshirt / joggers / mug / scrunchie
Tauruses enjoy the finer things in life, which makes a cashmere matching set exactly what the doctor ordered for their time spent inside.
sweatshirt / shorts / mug / scrunchie
Gemini's easy-going tendencies make this season's chill tie-dye trend the perfect match for them. Pairing this hoodie with leggings in the same hue can bring some brightness to long days working from the couch.
hoodie / hoodie (similar)/ mug / leggings / blue-light glasses
Ah, cancers—the homebodies of the signs. A matching sweat set in this muted, pastel shade can bring even more joy to the crab sign's work-from-home days—something they're probably already thriving on.
mug / pants / sweatshirt / blue-light glasses
Leos are poised and confident, which means rocking a bra-and-cardigan combo is right up their alley. Paired with some super-soft joggers and wire-rimmed blue light glasses, being stuck at home doesn't make them any less chic.
bralette / pants / cardigan / mug / blue-light glasses
Notoriously un-fussy, Virgos thrive in minimalist but put-together looks that allow them to work comfortably throughout the day without feeling like a slob. Bonus: this outfit can take them straight into their post-work, at-home workout video.
leggings / sweatshirt / monogrammed mug / blue-light glasses
Refined and elegant, Libras wouldn't be caught dead wearing what they wore to sleep all day. An ultra-luxe cardigan—like this famous Barefoot Dreams number—is perfect for them to lounge in all day. Old raggedy sweatshirt who?
Barefoot Dreams cardigan (an office favorite!) / cropped tank / joggers / scrunchie / mug
Scorpios need at-home outfits that can take them from the couch to a video conference to an after-work online HIIT class with no hesitation. Enter: chic leopard leggings and a fool-proof all-black look.
sweatshirt / leggings / blue-light glasses / mug
The show-stopping Sag is anything but basic, and on-trend colors and prints appeal to them whether it's in their workwear or work-from-home wear. Leave it to a Sagittarius to pull off a pair of statement slippers.
sweatshirt / leggings / scrunchie / slippers
Capricorns are likely going to be sitting and working well past their 9-5 requirements, which means coziness is key. Ward off laptop headaches with rose gold blue-light glasses, and keep it cozy and cute in a minimal, monochrome set.
sweatshirt / leggings / blue-light glasses / mug
Aquarians are deep thinkers who also love (and thrive on) a little bit of fun. An all-too-appropriate graphic tee and cheeky mug are the perfect balance of two of their best traits.
tee / joggers / blue-light glasses / mug
Kind and sensitive, Pisces isn't the all-black-everything type. A unique look in muted, soft colors is perfect for keeping their concentration and happiness while working at home all day. Finish it off with a matching, velvet scrunchie and the most-wanted mug in Chicago and you've got the ideal Pisces work-from-home apparel.
sweatshirt / leggings / mug / scrunchie