Nothing makes a workout feel like more of a chore than needing to pack up a gym bag, drive to your destination, and spend an hour in a gym or class where you feel like all eyes are on you. (Rest assured, they're not — but when you're trying a new workout that you feel like you're not quite nailing yet, it sure does feel that way.)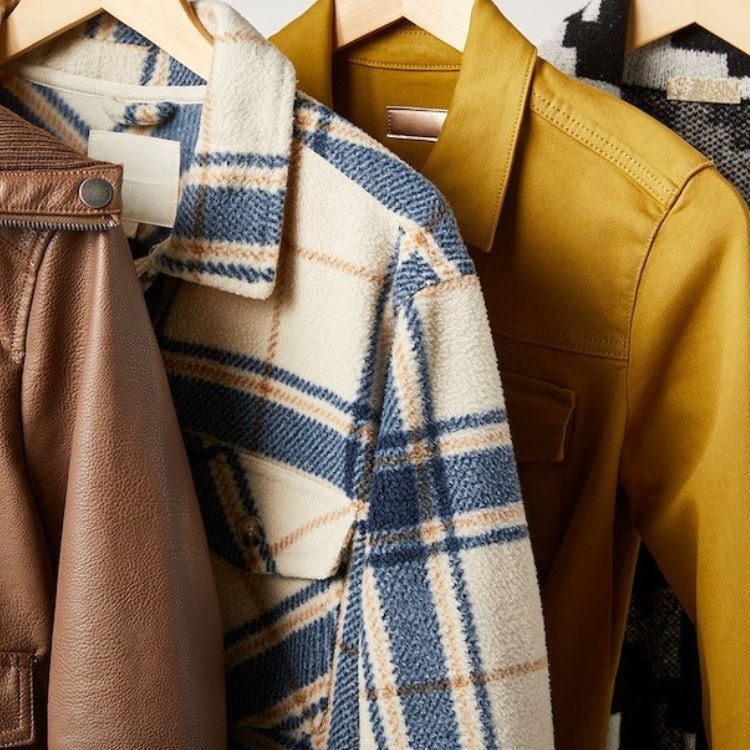 ...and it's wallet-friendly
When hot summer days roll along, laziness seeps in, and workouts take the backseat to lounging outside and doing just about anything that doesn't involve getting sweatier than we already are from our commute alone. But it's 2019, and the future is here — we can get basically anything in the world delivered to our doors, and we can do studio-quality workouts from the comfort of our living rooms.
Between YouTube channels and apps, there are hundreds of workouts you can do that will leave you as sweaty and exhausted as that $30 barre class — but for free and with no onlookers (except for your pets, which are the only blank stares we welcome). These are our favorite resources to use to get fit at home.
Youtube
Cassey Ho has hundreds of workout videos, from guided stretches to Beyoncé's full-body workout. Her channel has some full, 30-minute workouts, but most of her videos target one body part and are around 10 minutes long, which are meant to be done multiple times (or be paired with other videos). Every month, she posts a calendar on her blog of a full workout plan with which videos to do each day to target different muscle groups. Most of her videos are equipment free. She even has videos that nix any jumping for those of you who have downstairs neighbors.
If you want a calorie-blasting cardio workout without going to the gym, Popsugar is your new go-to. Popsugar's videos range from 10 to 50 minutes and have all of your favorite workouts — from kickboxing to yoga to barre. Many of the videos are guided by the owners of your favorite studios (Barry's Bootcamp, anyone?!), and all of them have three people participating so you have beginner, intermediate, and advanced modifications for every move. You can search through their playlists for each muscle group to target what you want to work or go all in on a full-body workout that'll leave you feeling like you just used your ClassPass credits on a new favorite class.
Yoga With Adriene has hundreds of free yoga videos for yogis of all levels. If you're new to yoga, she has dozens of beginner videos to get you familiar with basic poses and lingo (which are great to try before diving into your first class). All of her videos help clear your mind and get a good workout in, and her series' are a foolproof way to commit yourself to a 30-day yoga challenge. She also has themed videos for days you need an extra boost. (Yoga for hangovers? Sign me up.)
The OG of the YouTube fitness world, this husband-and-wife-run channel focuses on super effective, classic workouts for busy people. With times running from 5 to 45 minutes, their videos cover everything from low-impact cardio to quick, 10-minute butt workouts. Their HIIT videos are perfect for people who want to get in a high-intensity workout in a short period of time (around 15 minutes) — no equipment required.
Apps
The Nike Training app has 185 workouts for all levels and lets you browse by muscle group, workout type, or equipment. With strength, cardio, yoga, and mobility categories, you're guided through your workout by a Nike trainer that does each exercise right along with you (no need to pause and Google "What the hell is a torture twist?"). From beginner bodyweight exercises to advanced, full-equipment workouts, you'll be able to find the perfect workouts for you. (If you're a yogi, this app has a ton of guided yoga videos that are great for days you can't make it to the studio!)
Workout for Women is full workouts that will make you sweat and get the job done in seven minutes. The beginner-friendly workouts don't require any equipment and are all 100 percent free. Get your blood flowing with a video before work, or pair a couple together for a calorie-torching, gym-free workout.
Tone It Up has hundreds of workouts for every level, all of which range from 20 to 40 minutes. The live online classes will make you feel like you made a trek to the gym without leaving the comfort of your living room. With new classes every week and scheduled classes tailored to you, you'll never get bored — plus, you can log on with friends and see what other members are participating in the same classes as you. (After the free trial, Tone It Up costs $6.99 a month if you purchase the yearly package, or $12.99 a month if you want it billed monthly.)
If you don't know where to start when it comes to building a workout plan for yourself, Sworkit takes the guesswork out of it. Sworkit guides you through workouts tailored to you and your goals. It guides you through 5-6o minute series and allows you to filter your workout based on what you want that day. (Sworkit's annual plan costs $89.99 a year or $14.99 a month).
'Tis the season to ditch the treadmill for runs outside, and this app will be your favorite running buddy. It tracks the distance of your runs and lets you know when you've completed each mile and tells you the pace you're running at. You can also opt for guided runs, which are essentially your high school track coach in your ear (but way nicer) for extra motivation. You can also participate in different challenges to up your motivation another level.
Streaming Services
Any barre addict knows how pricey classes can get — we're all about finding workouts we love, but $30 classes make it hard to go as much as we'd like. Enter: Barre3. With Barre3, you can stream over 500 barre classes to do straight from your home (they also have physical studio locations!). You'll get a full-body workout using low-impact movements that work muscles you didn't even know you had. It also ditches a one-size-fits-all approach by letting you customize your workouts to get exactly what you're looking for.
With Daily Burn, you'll get workout classes tailored to you and your personal goals — including a schedule of workout videos to follow (including rest days!). With their membership, you'll get access to thousands of videos, including yoga, barre, kickboxing, pilates, and more. You can also opt for one-on-one private instruction, or group classes filled with real people. It makes working from home easier (and more worthwhile) than ever.
For all the yogis that crave the structure of a real class but don't want to go to the studio every day, Gaia is for you. Gaia is filled with thousands of yoga and pilates videos to do from your home with the guidance of real instructors (new videos are released every week.) Pull out your mat, light a candle, and turn your home into a yoga studio with Gaia's help.
What are your favorite ways to workout at home? Let us know in the comments below!