Two of my favorite things in this world are astrology and food. Some of the most pressing items on my to-do list for every day of the week? Checking my horoscope and making sure I have my meal prep figured out for the day. Combining these two passions is tricky; it's not like CoStar can tell me what I'll be craving in eight hours much less later this week (probably because of my Saturn in Taurus). Luckily, we've rounded up the best meal prep recipes for each sign to cook this week. No matter what the stars might have in store for you this week, these recipes will guarantee that delicious meals are in your future.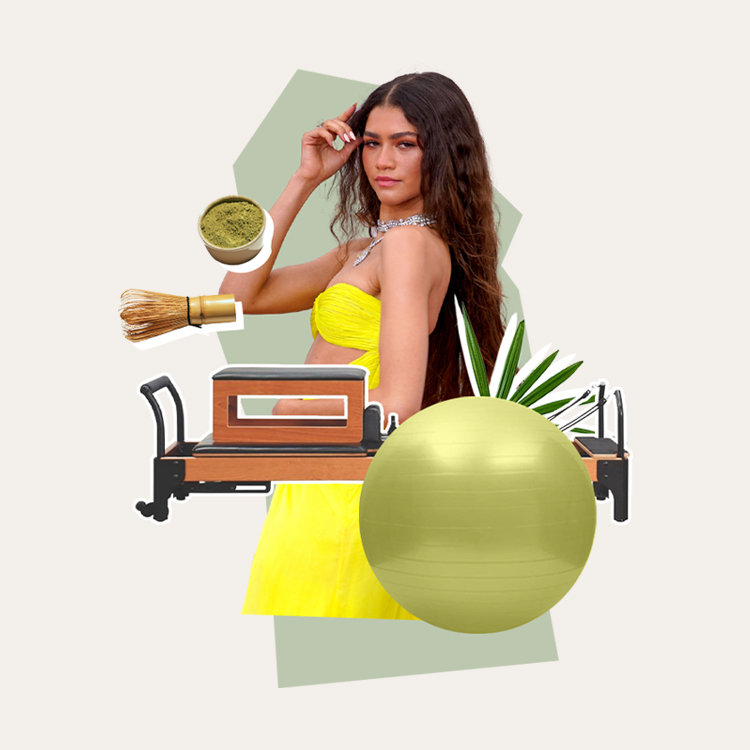 she's (kinda) just like us!
Let's face it: Aries is by far the most likely sign to get hangry. These barbecue chicken wraps are both flavorful and light, which is the perfect combination to cool down a hot head and fill up an empty stomach.
Nothing says Taurus like a decadent breakfast, and these freezer-friendly chocolate waffles ensure an indulgent but healthy meal any day of the week. Sweet, wholesome, and a time-again favorite, what's not for a Taurean to love?
Geminis are known for changing their minds all the time, which is why these nine different styles of egg muffins are perfect for a Gemini's weekly meal prep. There are almost too many great options—almost.
Cancers can be a little turbulent but are always sweet, which is why a familiar favorite with a twist is the perfect meal prep recipe for this water sign. This sesame chicken salad may be a Panera dupe, but it includes some tangerines to switch it up.
A Leo needs a meal prep recipe that can be the star of the show, and these sweet and spicy vegan tahini noodles do not disappoint. A 30-minute meal featuring trendy ingredients and some incredible flavor is bound to get some attention, so it's perfect for a Leo.
If there's one thing that most Virgos have in common, it's that they love to have things just so. These pesto chicken wrap bento boxes are not only tasty, but they will also satisfy a Virgo's need for neatness.
Libras are known for their creativity, and a bibimbap meal prep will absolutely spark a Libra's artistic side. Ingredients can be swapped out, rearranged, or cut entirely—a flexible meal for an adaptable sign.
Is this recipe only here because I'm a Scorpio and this is my favorite thing to meal prep? Maybe, or maybe my Scorpio sisters just need to pop over to Trader Joe's, buy some of the chili lime seasoning, and try it for themselves.
No one is more likely to love their air fryer than a Sagittarius, and this vegan twist on orange chicken is perfect for an adventurous and on-trend Sag.
Ambitious Capricorns are, obviously, early birds. Nothing says getting up and getting to it like a meal-prepped breakfast, and these apple quinoa breakfast bars do it all. Sweet, healthy, and convenient, they're everything a Capricorn could want.
One of my Aquarius friends has a deep love for her crock pot. My other Aquarius friend is obsessed with stews. In honor of this apparent Aquarian love of slow cooker recipes, this crock pot beef stew is cozy and perfect for fall.
No, this recipe doesn't just fit with Pisces because it's fish. This honey lemon garlic salmon combines many distinct flavors, just as a Pisces' personality is a combination of every sign in the zodiac.
More Meal Prep Ideas