Perhaps you're familiar with your birth chart in regards to your personality, emotions, values, and your life path, but have you ever turned to the zodiac to determine your personal style? If you haven't, we're here to tell you that you're making a mistake.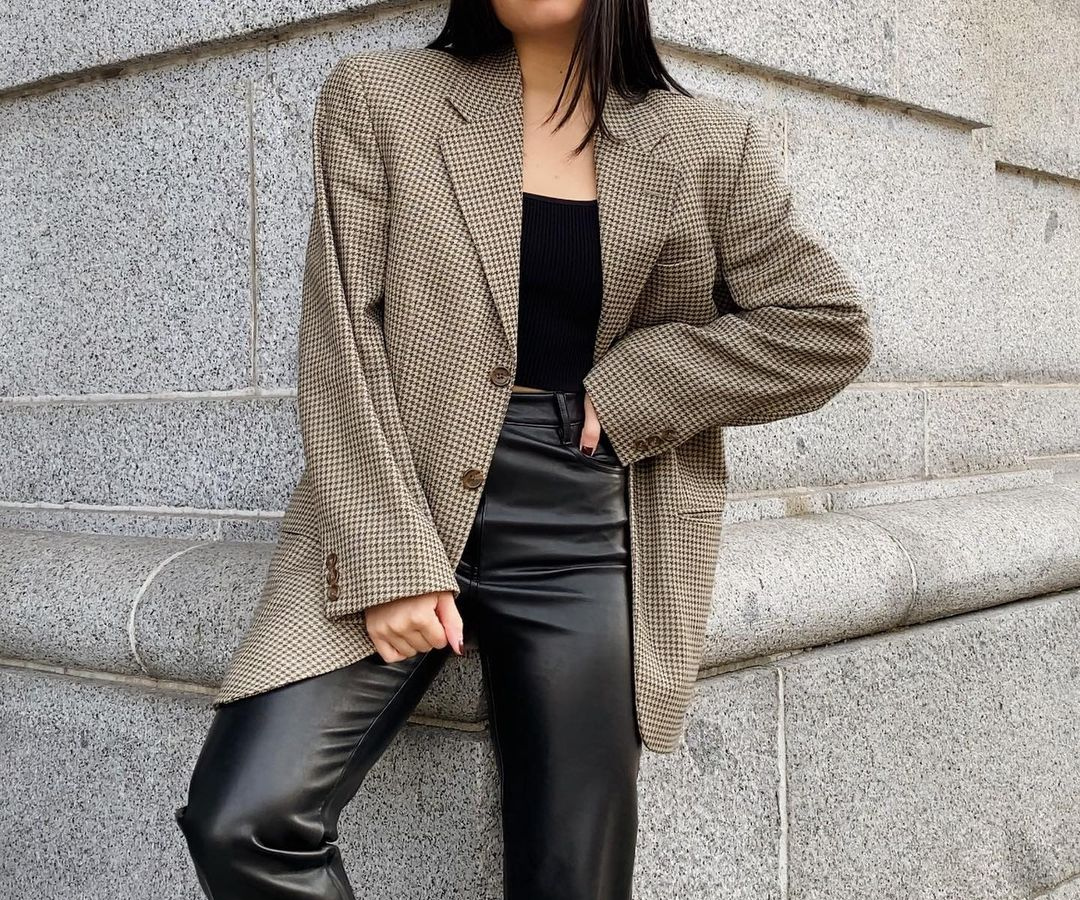 9-5 has never looked better
If you've ever found yourself gravitating toward a certain trend, you may be taking inspiration from the sign in your chart that embodies love, art, beauty, and aesthetics without even realizing it. Want to lean even further into the side of your style that's written in the stars? Here's how to lean further into your Venus sign to help master your personal style.
Why the Venus sign dictates personal style
The Venus sign is considered one of the love planets and is where we can look to learn about how we desire love, intimacy, and pleasure. However, it can also show us our inner power, our charisma, and yes, our personal style.
From our homes to our closets, this is the sign to turn to for inspiration and connecting with what makes us magnetic. Whether you feel connected to your Venus sign and want to learn about how to exude it in your style or you have no idea where to begin when it comes to channeling your inner Venusian through your clothes, we've broken down how to take style cues for each sign.
Don't know your Venus sign? You can figure it out here.
Celebrity with an Aries Venus: Rihanna
With fiery energy as an Aries, you need a bold outfit to match! Statement pieces are a must, and you shouldn't be afraid to sport bold colors. Take Rihanna as an example—whose Venus just so happens to be in Aries. She is the epitome of a trendsetter and never fails to turn heads with her striking outfits, which is what you should be doing too.
Bardot x Revolve
2 colors available
Celebrity with a Taurus Venus: Leighton Meester
Taurus is one of the signs that Venus rules, so you take beauty and style very seriously. More importantly, quality over quantity and comfort over convenience is of the essence. Softer textures, earth tones, and investing in luxury pieces are the way to go with channeling your Venus in Taurus
J.Crew
6 colors available
Reformation
2 colors available
Celebrity with a Gemini Venus: Lizzo
If I could assign the Y2K trend to any sign, it would be Gemini. Their wardrobe changes as quickly as their mind does, and they need a wardrobe with a variety of colors and styles to go along with their airy and ever-changing spirit. What's great about someone with a Venus in Gemini is that they can throw anything on and make it look effortless and cool—take advantage of it.
Celebrity with a Cancer Venus: Lucy Hale
A Cancer Venus style is soft, cozy, and feminine, much like the cottagecore trend. There is an air of nostalgia when someone has Cancer placements, so it's no doubt that those with Cancer in Venus can also appreciate the value and beauty in vintage pieces. Opt to stock your closet with high-quality loungewear and lean into thrifting to cater to your Cancer.
Celebrity with a Leo Venus: Dua Lipa
Have you ever looked at a clothing item or an outfit and thought, "Who could possibly pull that off?" Chances are, someone with Venus in Leo will take you up on that challenge and pass with flying colors. The key to channeling your Leo Venus is accessories, accessories, accessories! Don't be afraid to go for big sunglasses or statement jewelry to radiate your main character energy.
Celebrity with a Virgo Venus: Blake Lively
One word to describe Virgo? Practical. Something simple and easy to put together, with an emphasis on building a capsule wardrobe, definitely suits this earth sign. Their energy is polished and chic, and while they may not be prone to dabbling with patterns and colors, they look absolutely radiant in simple lines and earth tones.
Celebrity with a Libra Venus: Hailey Bieber
This is the second sign ruled by Venus with a true understanding of beauty and aesthetics. This air sign never fails to look elegant and sophisticated, and someone with this Venus placement always appears to have carefully crafted their ensembles with intention (even if it was just thrown together), much like the Barbiecore trend.

Celebrity with a Scorpio Venus: Zoe Kravitz
The ultimate cool girl, Venus in Scorpio is all about exuding sultriness. If you know anyone with Scorpio placements, you're familiar with their intensity and mysteriousness, so it only makes sense for those with this water sign in Venus to lean toward darker colors and sexy silhouettes.
Good American
2 colors available
Celebrity with a Sagittarius Venus: Kendall Jenner
Similar to a Gemini Venus, your vibe is effortless and cool, but you're the type to have an outfit for every single occasion. Better yet, you tend to have a story attached to just about all of the amazing pieces in your wardrobe. Someone with their Venus in Sagittarius is the type to find a random item at a thrift store and make it look like the latest and greatest piece. They can mix feminine and masculine pieces and make them look harmonious and intentional.
Abercrombie & Fitch
3 colors available
Celebrity with a Capricorn Venus: Irina Shayk
Capricorn is the true definition of "dress to impress." Much like their fellow earth sign, Virgo, they are attracted to practicality. They fit the French girl mold all too well and have a way of looking expensive even if their outfit was bought on a budget. Simple and chic wins the race with this placement in Venus, with tailored lines, delicate and minimal jewelry, and pieces that will never go out of style.
Celebrity with an Aquarius Venus: Chloë Grace Moretz
The Aquarian style is unique to the individual, and that's what makes their personal style so special. This air sign values individuality, so they're not quick to follow trends or opt for blending in. With Aquarius in Venus, think to pick out one-of-a-kind pieces, like vintage tees and shoes. The street-style aesthetic is the perfect route to take for channeling your Aquarius Venus.
Celebrity with a Pisces Venus: Zooey Deschanel
If your Venus sign is in Pisces, it's time to tap into your romantic side. You need attire that reflects your dreamy, emotional side, so pastels, lace, and florals are ideal, and it might be time to start channeling the pearlcore trend into your closet.
Hill House
2 colors available