Memorial Day has come and gone and summer has officially begun, which means it's time to start defining our go-to outfits of the season. Whether you're going back into the office or still working from home, when the weekend comes, it's time to show the world what they've been missing.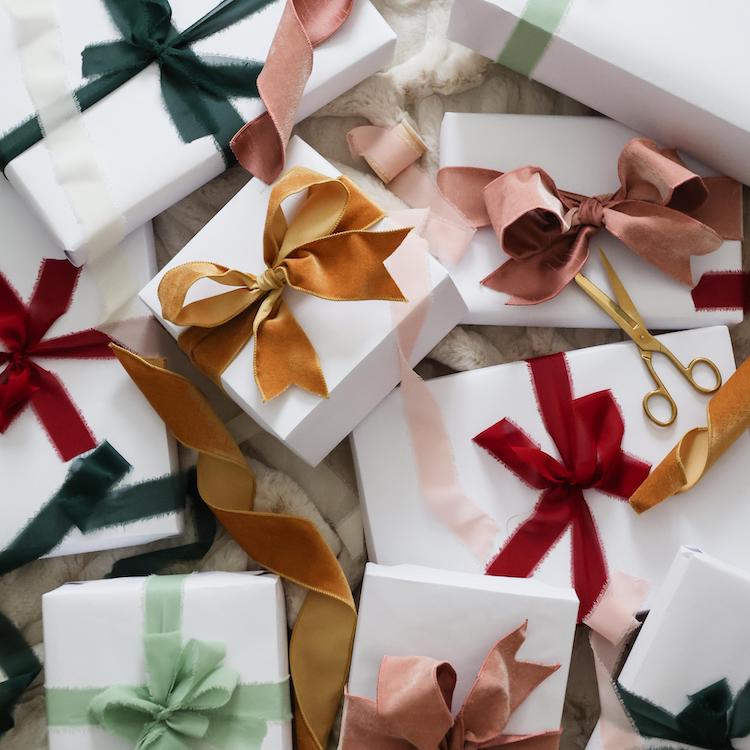 the perfect gifts for everyone—and we mean everyone—on your list
We're anticipating a lot of hot trends this summer, so figuring out where to start can be stressful. But worry not—we've compiled your go-to summer looks based on your zodiac sign, so you can start shopping here and see where the summer takes you.
No matter your sign or where you're going this summer, we've got you covered to go there in style.
Aquarius
Aquarians like to make subtle statements in a cute but comfortable way. This summer's power colors are all shades of blue. Stand out all summer long with this minimalist graphic tee, satin slip skirt, chunky sneakers, and simple baguette bag.
tee / slip skirt / sneakers / bag
Pisces
Pisces can't wait to be whisked away in the romance of summer, and their adventures will take place behind lavender-colored glasses. They'll swoon and be swooned in this dreamy purple number all summer long.
dress / sunglasses / sandals / bag
Aries
Aries are sassy and outdoorsy. This look is inspired by their natural disposition for the color red, and we all know they'll be irresistible in this spicy, bohemian-inspired daytime look.
dress / bag / flats / necklace
Taurus
Tauruses were born to stand out and are always on the go, and this summer, their pop of color is pink. They can go to anywhere—the nail salon, brunch, the mall, the park—in this casual-yet-trendy pink 'fit.
cardigan / bike shorts / slides / fanny pack / sunnies
Gemini
Gemini season ends just as summer officially begins, but that won't keep them from endless celebrations. Gemini summer's claim to fame is effortlessly out-dressing everyone they pass on the street, and this summer, they're doing it in green and blue. They'll turn heads and break necks in this multicolored tube top, straight jeans, sassy mules, and casually stylish accessories.
tube top / jeans / mules / clip / bag
Cancer
Cancers' summer persona is Sandy from Grease—before the transformation. They're sweet and sympathetic and should wear as much white as possible before Labor Day. Their sassy sides will show in their accessories, which can always tell a story of how bold they're feeling that day.
dress / sunnies / sneakers / chain / wallet
Leo
Leos' creative sides thrive in the summertime, and this summer is their time to turn heads in yellows, golds, oranges, and reds without forgetting to add their casual, personal touch.
Virgo
Virgos have an eye for detail. This summer, people will see them as accessory queens; no matter what they wear, the beauty is in the detail.
cropped polo / jeans / necklace / watch / sandals
Libra
Libras are all about balance, and this summer their power color is every shade of pink. This matching set will invite effortless harmony into their lives and closets.
shorts / tie-front top / sandals / bag / sunnies
Scorpio
Scorpios are passionate and down to earth, so their summer will consist of vintage looks with a hint of scarlet, like this chic scarf top.
top / skirt / heels / bag / sunglasses
Sagittarius
Sagittarians love the summertime and can't wait to be on the move. They'll strike a balance between stylish and casual in shades of pink and yellow. Wearing this bright yellow skirt, casual graphic tee, and comfy sandals combo, they'll enjoy shopping sprees, lunches, walks on the pier, and casual bike rides.
skirt / sandals / graphic tee / tumbler
Capricorn
No matter the season, a Capricorn's responsible disposition means their go-to colors are always black and brown. This summer, they'll be bringing their chic, all-black style into the season with a lightweight slip dress and easy, comfortable sandals.
dress / sunglasses / sandals / tote