Trying to figure out the Trader Joe's products that are best for you is a bit like trying to pick what to watch on Netflix on the first of the month—there are just so many amazing choices! Whether you're looking for a one-time experimental snack or your next standby item, sometimes, a little guidance from the stars is all you need to figure out which aisle to stroll down. We've rounded up the best items from Trader Joe's for each zodiac sign to try because Mercury goes into retrograde this month, and you're going to want to stock up on snacks.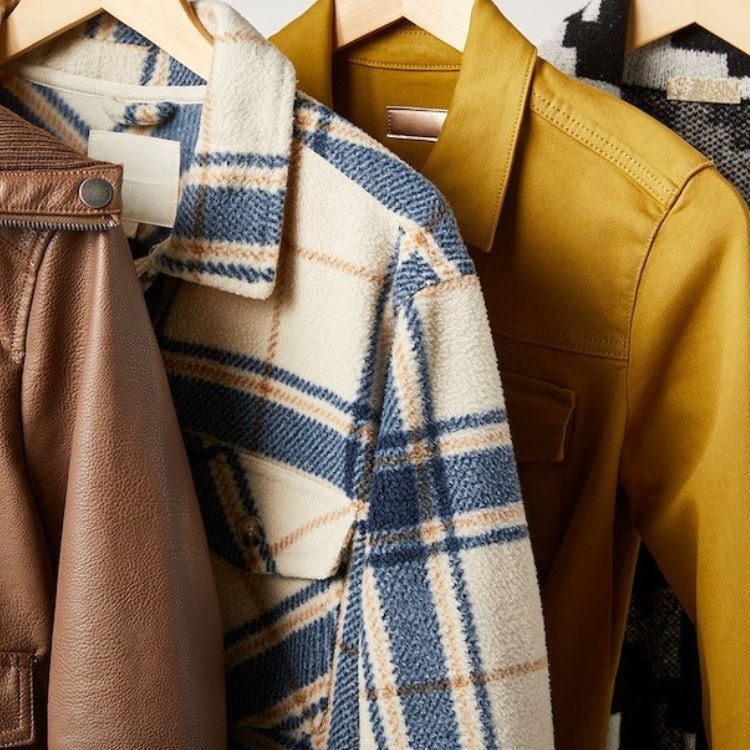 ...and it's wallet-friendly
The primary trait of an Aries is hotheadedness, but that doesn't have to be a bad thing by any means. If you're an Aries, you can take the heat, meaning the spiciest items on the shelf at Trader Joe's are right up your alley. The rolled tortilla chips, crispy jalapeños, and spicy cashew butter dressing are just a few suggestions to fuel your fiery side.
Taureans get made fun of for being homebodies, but at their heart of hearts, a Taurus is proud of their couch potato status. In order to fully embrace this persona, every Taurus should stock up on the amazing potato creations Trader Joe's has to offer. From hash browns to pickle-flavored potato chips, these are bound to satisfy.
As an air sign, Geminis can often be found with their head in the sky. They're lighthearted, fun individuals with a ton of energy. Nothing says light like popcorn, and Trader Joe's has several variations on the classic treat that will make any Gemini bounce off the walls.
Out of all the signs, a Cancer is by far the most likely to have their friends over for an impromptu pasta night. They're caring, kind, and are sure to get crabby if the food isn't top-notch—which is why these pasta night finds are the best items in the whole store for a Cancer to try.
Leos are known to be ambitious and the center of attention. It takes a lot of energy to be the star of the show all the time, which is why Leos should stock up on these coffee variations and products from Trader Joe's. Coffee not your thing? TJ's matcha ice cream is perfect for you.
Virgos are the quintessential earth sign, meaning that plant-based food creations are their forte. Trader Joe's has some amazing vegan and vegetarian options, perfect for everything from a breakfast of vegan cream cheese on a bagel to a dinner of vegan bolognese.
The most indecisive sign of the zodiac, Libras find making choices challenging. It's not that they can never make up their minds, they just understand that every decision is a trade-off. Thus, when a Libra goes to Trader Joe's, they should try every possible type of one thing. This time, it's cereal.
Scorpios are known for being feisty. Although not as fiery as an Aries, Scorpios can still pack a punch, just like these flavorful seasonings from Trader Joe's. A Scorpio never does anything halfway and would never under-season anything—in cooking or in life.
Let's be honest: Your Sagittarius friend is always the one who brings the drinks to the party. It's nothing to be ashamed of, Sags—you can't help that you're just way more fun than everyone else. Luckily, Trader Joe's is well stocked with fun drinks at great prices, from wine to fun non-alcoholic beverages.
Capricorns are busy, which is why they are most likely to be the queen of the frozen section at TJ's. From fully prepped meals like the delicious tofu scramble with soy chorizo to classic items like the cauliflower gnocchi, the frozen section is a Capricorn's home base.
Aquarians are notorious lovers of the weird and wonderful, which is why the quirkiest items off the TJ's shelves are perfect for a hungry Aquarius. The ube mochi is the perfect sweet snack, and the Bloody Mary salsa is just out there enough to be a conversation starter.
Pisces is the sweetest sign; they might be a tad sentimental, but that just makes them extra kind at heart. These classic Trader Joe's sweets are perfect for a Pisces; pop the peanut butter cups in the fridge or, even better, in the brownies, for a flawless treat.