Whether you just started dating or have been together for what feels like forever (because we all get to that point in a LTR relationship), it's important to keep things feeling new and exciting. Valentine's Day might sound like you need a candlelit dinner at a fancy (read: expensive) restaurant with a bouquet of roses and a bottle of wine. But who in the world decided that that expensive, cliché, cheesy date night (that you've likely been doing since you were in your first relationship at age 16), is the only way to celebrate your love? Cupid!?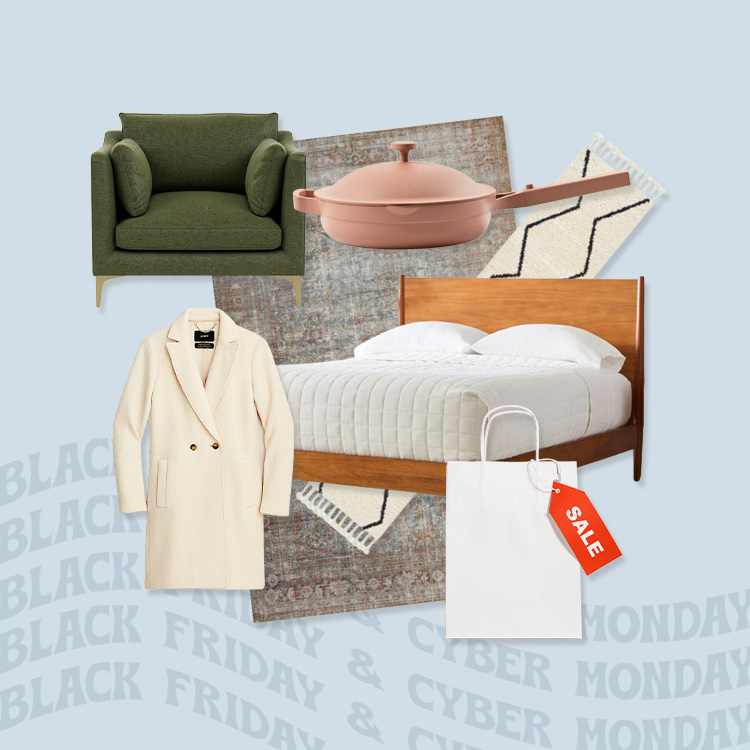 we combed the internet for the best OMG-CANNOT-MISS deals
Well it's time we take Valentines into our own hands and celebrate V-Day our way. Whether the day of love is a "Hallmark holiday" or not, it's an important opportunity to take a break from the craziness of everyday life and celebrate your relationship, remembering how lucky you are to have your partner, and creating new memories together. This year, think outside the box (of chocolates — sorry, had to!). Plan a V Day that will not only make your partner feel cared for and special, but will create new memories together. Kick Netflix and Chill's a** with these 10 Valentines Day date ideas that are anything but cliché:
1. Have a picnic
Because what's more romantic than grabbing a blanket, packing up some food, and spending a sweet, simple, thoughtful meal together, just the two of you? There's a reason it's a rom-com classic! Even if you live in the frozen tundra like us in Chicago, surprise your partner with a candlelit picnic spread out on your living room floor. It'll be a thoughtful, romantic gesture that feels so much more special than a normal dinner at the table or dressing up for a restaurant meal.
2. Listen to live music
Whether it's a concert for your favorite artist or a speakeasy with a swing band, hearing live music will be so much more fun than just sitting at a boring restaurant! Check out a local band, find out which major artists are coming to your city, or for a more romantic vibe, see if there's a speakeasy, pub, or piano bar near you for some extra-memorable fun. You'll sing, you'll dance, and you'll fall in love all over again.
3. Take a class
Valentine's Day doesn't have to be boring, and romance doesn't always have to be, well, romantic! Sometimes learning together and seeing each other in a new setting feels just as romantic as candlelight and fancy food. Whether it's a pottery class or cooking class, consider trying something new with your partner for a V-Day you'll surely remember.
4. Breakfast date
Sure, your partner will expect that your Valentine's Day date is reserved for dinner time. But why not start off the day with romance, too? February 14 falls on a Thursday this year — planning a breakfast date or coffee run before work will set up the whole day to feel extra special and more exciting than your typical Thursday, plus, having that bonding time in the morning will make you even more excited to see each other at the end of the day. Even if you both have early mornings and fitting in a date before your day starts is hard, making your partner pancakes or their favorite omelet would go a long way.
5. Be a tourist
In the mood for a little adventure? Look up your city's local museums or favorite tourist sites. Many museums will have Valentine's Day specials (cheaper tickets!) or events (cocktail hour and appetizers while you peruse the Modern Wing? Yus!). If you'd rather be more active than intellectual (and live in a warmer climate or can brave the cold), take your significant other to your local amusement park. Riding roller coasters and eating cotton candy will be so much fun for you two to do together, but there's also something romantic and playful about amusement parks, isn't there? (Or is that just me after watching Beyonce's XO Music Video?)
6. Movie Marathon
Feel like just staying in and relaxing? You don't have to resort to Netflix and Chill! Whether you want to be festive and watch rom-coms, horror movies are more your vibe, or are both complete nerds for a series (Harry Potter, anyone?) plan your own special movie marathon. Make it feel more exciting than just a typical TV night with a homemade dinner, or order from all your favorite takeout restaurants. Get your popcorn, chocolate, and wine ready (because calories don't count on V-Day, right?), sit back, relax, and be so glad you're not in a tight dress at an overpriced restaurant.
7. Spontaneous Trip
If you're thinking about getting away for a night or two, don't worry — it's not too late! In fact, many of the best trips come together last minute. Sneak away to a nearby town for the chance to do some exploring and the luxury of staying in a hotel, or make it a Staycation by booking a hotel room in your own city. You'll feel like you're on vacation without the bummer of travel time. Whether you want to see all the sites and experience new things, or you end up staying in the hotel the entire time, a night away from home will reconnect you and build memories you will never forget.
8. Glamping
If you and your partner are seasoned campers, a fancy picnic with champagne, a campfire, and a pitched tent (don't forget a sleeping bag for two!) might be the perfect and personal V-Day. If you're not seasoned campers (or prefer your time outdoors to be limited to tanning by the pool) set up some sleeping bags or blankets on the floor, put on a fire (either in a fireplace or on your TV screen), and get creative with indoor s'mores, to get the full effect. It's creative, cozy, and will be so much fun.
9. Channel your inner child
If being playful and having fun sounds so much better to you than dressing up for a sophisticated evening, consider going roller skating, bowling, or ice skating. There's just no way you won't have fun channeling your inner-child with these go-to activities, but one of you is just bound to be much worse than the other, providing adorable moments (think: holding hands ice skating, laughing over falls and tumbles, etc.). Or you're both equally as competitive, and let's say athletic, and it results in some flirty competition (who can skate fastest or get the most Strikes?) — either way, it's a win-win (no matter who actually wins!).
10. Play Hooky
If you can, take the day off of work and stay in bed all day (remember when you used to do that at the beginning of your relationship!?) for some relaxation. Have breakfast in bed, watch your favorite movies, give each other massages, or go to a matinee movie. If you can't call off work (or you're just a responsible adult), you can plan an R&R day for the weekend and celebrate V-Day then. Because what better way is there to celebrate your relationship than to spend an entire day with just your partner, and no other distractions.