Isn't it weird that we want to apply makeup . . . that looks like we're not wearing makeup? Existential beauty crisis aside, the off-duty model, no makeup vibes are here to stay. This look directly goes against the typical "Instagram" beauty looks we see a lot of —bold brows, full coverage foundation, winged liner, you know what I'm talking about. "No makeup" makeup is basically the bare minimum, focusing more on the steps of application than the number of products.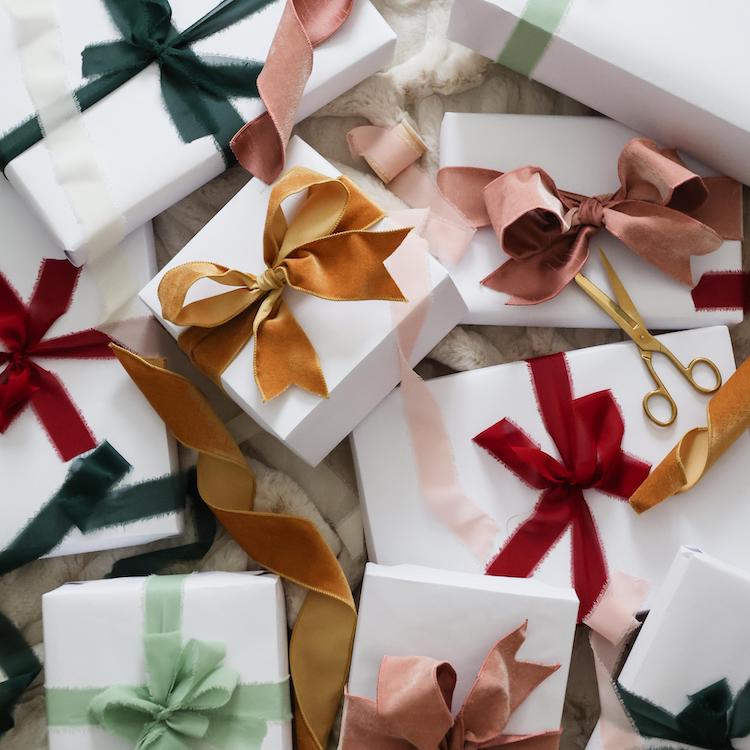 the perfect gifts for everyone—and we mean everyone—on your list
We've broken down the best tips and tricks for this natural trend as well as rounded up our favorite products to get you there quick and easy.
Meet the expert
Erika LaPearl
CELEBRITY MAKEUP ARTIST
Erika is the key makeup artist for rapper Cardi B, focusing on natural and full glam looks.
10 Hacks To Achieving The 'No Makeup' Makeup Look
1. Support healthy skin for minimal makeup
This look is all about achieving a natural looking glow. The easiest way to get that? Actually have glowy, natural skin. While not everyone has the amazing youthful glow of Amal Clooney or Jennifer Aniston, we know how to how fake it without a full face of makeup! Before embarking on this no-makeup- makeup journey, indulge in some skin prep. Prep your skin using a hydrating face mask before applying makeup—this can help make sure your skin is supple and moisturized.
Versed
A gel moisturizer will add a layer between your skin and foundation without adding extra shine.
Summer Fridays
To ensure an ultra-moisturized complexion, apply this cult-favorite mask and let it sit for about 10 minutes. The trick is to leave it on—this works flawlessly as a primer for makeup.
2. Prime your base
When you're going for a minimal look, a primer is the easiest way to get a smooth base. "For me, using a primer creates a base that keeps your makeup in place, so it lasts throughout the day instead of sliding around your face," said celebrity makeup artist Erika La'Pearl. You can cater your product choices to what kind of look you're going for or your skin type. A pore-filling primer will smooth and fill any pores without clogging them the way a thick foundation might. An illuminating primer will add that "lit from within" glow and make you look extra hydrated.
Tula
This is the perfect mix of a blurring, soft-focus texture with a bit of radiance. Our editors swear by it.
ColourPop
Add a glowy, luminous finish to any foundation by applying this underneath.
3. Go light on the coverage
Steer clear of thick, full coverage foundations for this look. A tinted moisturizer, BB cream, CC cream, or skin tint can give your skin some extra hydration while still allowing some of your freckles, redness, and imperfections to shine through. La'Pearl swears by liquid foundations in this step because they keep your skin looking radiant, blend easily, and can be built up. One of her favorites is Be a 10's Beyond Belief Foundation if you want a fuller coverage that doesn't look cakey. Apply your liquid foundation or skin tint with a buffing foundation brush to cover more, or with a sponge to keep the dewiness and sheer it out—La'Pearl's ideal method of applying foundation.
NARS
The Goldilocks of tinted moisturizers: has a little bit of coverage but not too much, never gets cakey, blends seamlessly, and actually has a wide shade range.
The Lip Bar
This has customizable coverage that takes you from sheer/light to medium depending on how much you build it up.
Milani
Your skin tint doesn't have to cost a lot, and this Milani proves it. It has a gorgeous radiance that makes your skin look like it's glowing from within.
4. Use a lightweight concealer for blemishes
If you're still not used to letting your blemishes or dark circles go uncovered, use a light layer of hydrating concealer. Blend with your fingers—the warmth of your skin makes the product melt right in, leaving a natural finish.
NARS
Arguably the most famous concealer on the planet: our editors swear by this cult-classic for its blendability, shade range, and ability to somehow always look good. La'Pearl also swears by this concealer for her celeb clients, like Cardi B.
NYX
This concealer has crept up to the top of our Beauty Editor's favorites list because it's a medium coverage that looks luminous without ever looking oily.
5. Creams are the best for a natural makeup look
Creams make everything just blend and sink right in, and it tends to look more natural than powders. After applying your foundation and concealer, blend a cream bronzer with a damp sponge. Set lightly with a powder bronzer if you're worried about everything lasting all day or keep all the glowy goodness by locking in with a setting spray. La'Pearl applies bronzer to her cheekbones and the temples, and even blends it on her eyelids as eyeshadow to create dimension and intensify the look a little bit without going overboard.
Em Cosmetics
This contour/bronzer hybrid will add shadows and dimension to your face, but unlike other bronzers, it blends seamlessly into whatever's underneath it. For a natural look, put your brush directly into the product and then blend on your face.
e.l.f. Cosmetics
This inexpensive bronzer rivals some of the most expensive cream bronzers on the market, coming through with a great shade range, a buildable coverage, and easy-to-blend formula.
6. Dew is your friend
Adding a nice dewiness to the tops of the cheekbones can go a long way in making your face look natural but still glowy. Rather than going for a traditional shimmery highlighter, opt for a cream with a clear base. This basically looks just like sweat (sounds gross, but trust us!) or a natural dew to the skin. The texture of the product will also blend right in with all the other cream products on the face.
Merit
This highlighter is so good, it sold out for months. Snag this if you like a natural dewy look with a hint of shimmer and gloss.
Danessa Myricks Beauty
If you'd rather not look like you're wearing anything but just want a slight sweaty glow to your face, this is the one.
Flower Beauty
Opt for this drugstore highlighter if you want the best of both worlds: light shimmer with a dewy, glossy finish.
7. Fake the flush
There's something about a natural, blushed look to the skin that is so gorgeous and unpolished. Get that look the easy way by adding a little bit of cream blush to the apples of the cheeks, up onto the temples, and right on the bridge of the nose.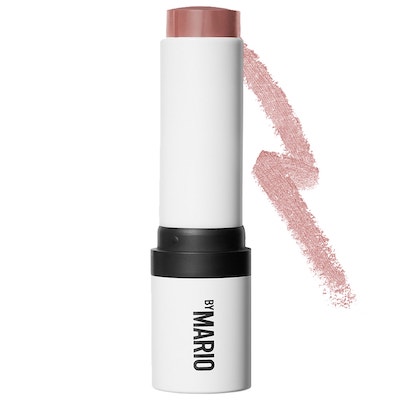 Makeup By Mario
If you're a beginner in cream blush, this is the easiest formula on the market, thanks to the built-in applicator that blends the edges seamlessly.
Glossier
The blush that started it all: the Cloud Paint from Glossier is the perfect dewy blush that you can wear sheerly or build up for more color (making it ideal for all skin tones).
8. Brush Up Brows
The best part of this look? Bushy, unruly brows are both accepted and encouraged when it comes to natural looking makeup. Enhance the beauty of your natural brows by simply using a brow gel with fibers and brushing them up and into place.
REFY
This clear gel will hold down even the thickest of brows, holding them in place all day long and creating a laminated effect.
Milani
A pen like this will create hairlike strokes in your brows that actually look like little hairs—perfect for someone with naturally sparse brows.
Fenty Beauty
For those with thick brows naturally, this brow pencil will add some light shading and depth without going overboard. And because it's Fenty, the shade range is strong.
9. No mascara or apply very little
The skin is the star of the show with this look, so it's okay to go light on the lashes. I know I haven't worn brown mascara since middle school, but unless you have super dark lashes naturally (so jealous!), it just helps define your eyes without looking too heavy. Curl your lashes and apply a brown mascara to the top and bottom lashes, or really go for the natural look and skip mascara altogether. La'Pearl suggested applying mascara with a smaller brush to help you apply less, like using an old brow mascara wand or repurposing a spoolie from the end of an eyebrow pen.
For this look, we recommend skipping eyeliner, but if you like the look of eyeliner across your lash lines, wiggle your mascara into the root of your lashes for an added definition that's still subtle.
Covergirl
A brown waterproof mascara deserves a spot in everyone's "no makeup" collection. It'll open up your eyes without looking like you have anything on.
ILIA
This adds lots of length and separation to mimic the look of lash extensions or just naturally long AF lashes.
10. Popsicle Lips
Ah — popsicles. Now I'm hungry! Anyhow, you know the look after you eat a popsicle, where your lips just have a natural tint? Luckily, there are products that give you that same look without the sticky hands. Hack your way to this look by applying any lipstick and blotting off the excess with a tissue.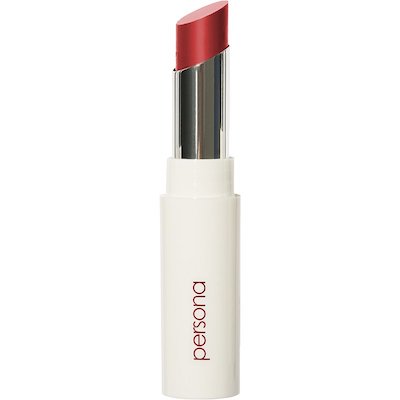 Persona
This is one of the best lip balms for that glossy, popsicle lip color we all love. Since it's ultra hydrating and leaves a smooth finish, the color looks like your natural lips but better.
Benefit
For a matte look, a lip stain like this will make you look like you were just sucking on a popsicle—literally.