Arriving home after a long day of work, you immediately set down your things, remove the monstrosities that are your bra and business-casual pants, and relocate to the comfiest spot in your home to stream an episode or six of a trashy drama or British baking competition.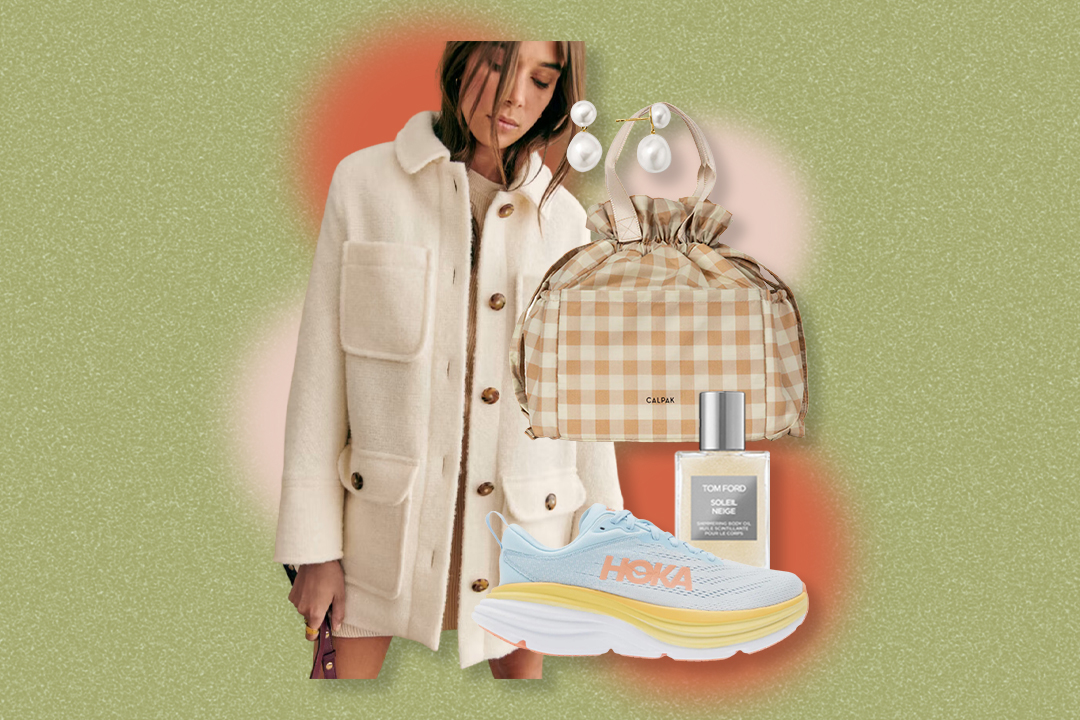 Sure, you might have made a list of all of the things you wanted to get home after work, but it's knocking on 7 p.m. and your bed is calling you…
Sound familiar? It does to me, in any case.
The urge to veg out after a stressful day nothing new, but access to apps like Netflix, Hulu, and HBONow have made it easier than ever to spend every weeknight in front of a screen. Sure, I might have plans for the weekend that get me out of the house, but weeknights involving anything other than sweatpants and a screen have become rarer and rarer, leaving me feeling lazy and unsatisfied.
If you find yourself in the same predicament, here are 10 ways to spice up a night in without Netflix:
Source: Studio McGee
Organize your life
Getting organized might feel like another bullet point on your endless list of chores to accomplish, so why not shake it up and make it the main attraction for the evening? Put on your favorite music, podcast, or audiobook, and finally get around to sorting your office space or closet. You'll feel incredible after accomplishing such a big task, and having a cleaner space will only make your nights in more enjoyable later.
Practice a new hobby
Remember when I wrote about how no one seems to have hobbies anymore? Netflix, in a lot of ways, is to blame. Decide on a new hobby (here are some ideas to get you started!) and devote your evening to fun and self-betterment.
Source: Oh Happy Day
Crack open a book – but make it special
So often I set a goal to read more books, but end up putting it off because it feels like more work than mindless television. Well, it is more work than mindless television, but your brain will thank you for the stimulation, and your body will thank you for some much-needed relaxation time.
To make the idea of curling up with a book more enticing, make an evening out of it: Put on a really nice pair of pajamas and enjoy the book with a delicious snack and a glass or two of excellent wine. Click here for the list of books our readers are enjoying this Spring.
Source: The Everygirl
Pamper the hell out of yourself
Break out the sheet masks, because your face (and body!) are about to get some much-needed love. Set aside an evening to do a full skin, hair, and nail/toe regimen, because you work hard and you deserve a little self-care.
Start an evening workout plan
OK, you might need a screen for this one, but we'll definitely give you a pass since you're choosing to get active instead of laying in bed eating chips. There are plenty of apps to try for simple at-home workouts (Aaptiv and Sweat with Kayla come to mind if you're looking for resistance workouts, whereas YogaGlo and the Yoga Studio App can help you with a more meditative night in). Click here for our list of favorite online workouts.
Again, don't think of getting a workout in as another chore you have to tick off (or procrastinate on while netflixing). Think of it as an enjoyable way to spend the evening, and be amazed at how quickly your mindset toward getting healthy changes!
DIY something for yourself
Whether it's all-natural cleaning products, an upholstered headboard, or an ingenious IKEA hack, chances are there's something you need to DIY around your house. If you schedule a fun project for a weeknight in, you'll not only have a productive evening, but you'll end up with an awesome DIY product to show for it.
Source: A Better Happier St. Sebastian
Cook an over-the-top meal
Sure, you have your easy weeknight recipes on lock, but why not make preparing your meal your main entertainment for the evening? (Bonus: This is even more fun with friends or a significant other.) Pick out a dish you've always want to try, and follow that up with baking something delicious for dessert. You'll have an amazing time, an amazing meal, and – with any luck – amazing leftovers for tomorrow.
Call your loved ones
When was the last time you spent an hour (or three) on the phone with a relative, your beloved college roommate, or your friend who lives across the country? Send them a text or an email asking if they have time to catch up, then plan your evening around it. You'll be entertained, sure, but you'll also feel so much better after prioritizing relationships with people you care about.
…or write them handwritten notes
Snail mail is a dying art, which makes it all the more special to receive a handwritten note in the mail. Pop some popcorn, put on some music, and spend an hour or two writing notes to tell the people in your life why you appreciate them. You'll brighten their day (or week!) and finally be able to make use of your adorable stationery.
Source: The Everygirl
Host a wine and cheese party with friends
Who said nights in had to be spent by yourself? Call up your friends and invite them over for an evening of vino and fromage. If you'd like to divvy up the cost, have each of your friends bring their own bottle and a complimentary cheese to try. Can you think of a better way to catch up with friends without even having to leave the house? (And if you're looking to take it up a notch, here are some great tips for planning a wine tasting party).
How do you stay entertained when you're not binging your favorite show? Share it with us below!