We know — after a long week of deadlines and stress, spending time with your friends (who love you regardless of the mistakes you sometimes make at work) is much needed. Although going to dinner and getting drinks is a popular solution, it's also one that quickly becomes as expensive as it is therapeutic.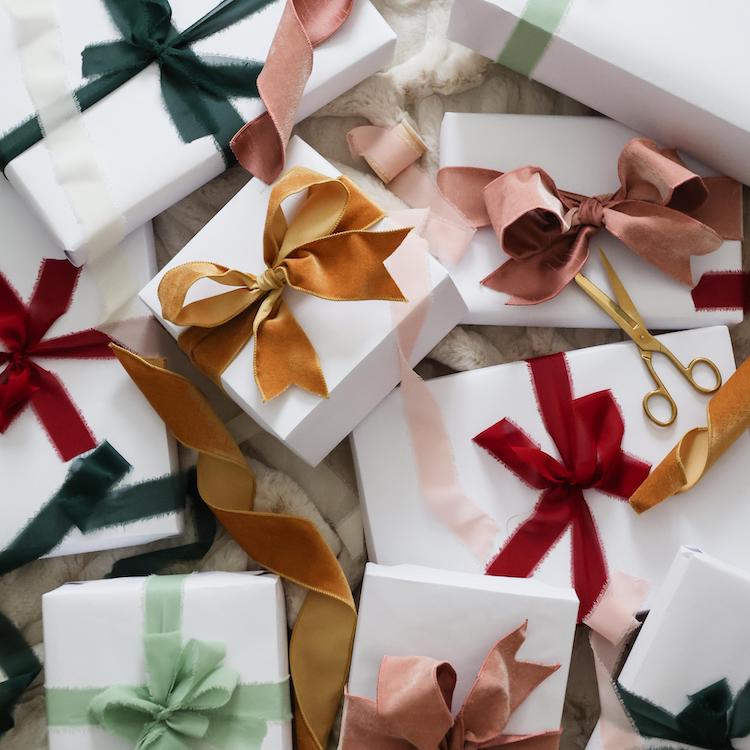 the perfect gifts for everyone—and we mean everyone—on your list
Friendship doesn't cost anything, and neither should our time spent on them. Say goodbye to your typical night out to the movie theaters and take a look at these 15 friend date ideas that will make your friendship (and wallet) just as happy.
1. A day at the museum
This is a great go-to activity for anyone looking to feel cultured while also saving the money to do so. In order to take full advantage of this date, make sure to research what days and museums offer free admission. Grab your friends and go on this adventure full of art and history — it'll be a memory you won't want to miss.
2. Potluck dinner
What's the point of going out to eat in public when you can eat in privacy (and with the choice of not wearing jeans)? Cook up your favorite recipe, invite your friends over to share theirs, and prepare for a night of good food and great company.
Source: Camille Styles
3. Attend a local event
Whether it's a free concert outside or a pop-up art show, there's usually an event that's occurring around your city that you and your friend can get lost in. Search online and get excited to be put out of your comfort zone with someone you're the most comfortable with.
4. Spend time at a bookstore
Head to your nearest bookstore and take a break from the noise of the world by looking at the books offered and sharing them with your friend. The rows of bookshelves are as endless as the inspiration you'll have from them.
5. Explore your city
Rent some bikes or walk around the city that the both of you call home. Although you may be familiar with what it has to offer, you'll be surprised at what you find when you're wandering through the city instead of rushing to a certain location in it.
Source: The Odyssey
6. Gather clothes and donate them to charity
As you begin to swap out your denim shorts for your fall scarves, take the extra step to put together the clothes you no longer wear. Instead of throwing these clothes away (or burying them deeper in your closet), combine them with a friend's load and donate it all to charity. Do your community (and closet) some good this season.
7. Listen to a podcast
Podcasts continue to be our life-saver for long commutes and are now our rescuers for spending money. Choose a new podcast to listen to with your friend and let your minds run as the plot unfolds. Not only is this a great form of entertainment, but it's also another way to bond with your friend over something you both enjoy.
8. Plan activities for the upcoming holidays
Hold off on that pumpkin spice latte and get your ideas together to make this holiday season the best one yet. From going on a trip to an apple orchard to hosting a Thanksgiving potluck, there's no better way to ensure an activity happens than to plan in advance for it.
Source: Gal Meets Glam
9. Volunteer
For the chance to hang out with your friends and also give back to the community, sign up to volunteer for a cause that you care about. From helping the shelter animals to the homeless, you'll go in with an open mind and leave with a humbled heart.
10. Create an at-home spa experience
Take a break from giving your money to your next spa day by having one in your own home. Pamper yourselves, do each other's nails, create face masks, and relax — you all deserve it.
11. Find a trail and go for a run (or hike)
Gear up with your favorite athletic attire and spend some time with your friends. With the weather becoming cooler, discovering a new trail to run or hike on is a great way to welcome the season of fall.
Source: Albion
12. Leave notes of encouragement around your city
Combine exploring your city and giving back to it by writing words of encouragement on post-it notes (or paper) and posting them wherever you want. This activity is one that will remind you to stay positive and feel proud of helping others do the same.
13. Craft together
From making your own Halloween costume to a holiday wreath for your house, crafting doesn't only have to be for children. Get on Pinterest to choose what project you want to do together, and get going!
14. Spend the night talking under the stars
For the perfect catch-up session, grab some blankets and make your way outside for a night under the stars. To really get into fall, start a bonfire, drink hot chocolate, and snack on some s'mores while listening to your friend's latest life story. Enjoy the moment as the sky darkens above you and the laughter of your friends surrounds you.
Source: Generalized Loveliness
15. Write a bucket list for your friendship
The best way to celebrate your friendship is to make goals for what you want to do with it. Whether it's to travel the world together or to never allow the other to settle, come up with a list of what you both want to accomplish and make a promise on it.
What are your favorite ways to spend an evening with your besties?