In a past life (read: in 2019), I took what I now realize was a lot for granted: seeing my parents without worry, going into my office, and—less importantly but also very validly—wearing real clothes.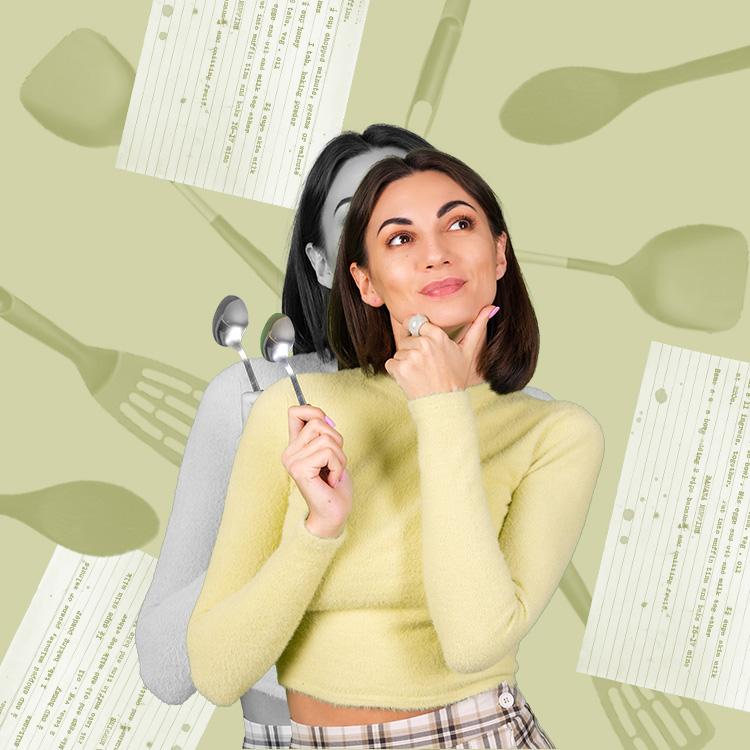 high in protein, good for gut health, and anti-inflammatory? yes, please!
As I've said more times than I can count, I'm someone who truly lives for getting dressed. It isn't a chore to me—it's something that I fall asleep thinking about and wake up excited to execute, and 2020 took that away and left me in a pile of gray sweats and old leggings that I'd, frankly, prefer to never see again in my life.
Although we don't know when, there will be a day where life resumes and we're once again debating if we want to wear the green or pink shirt to the office and which boots will go best with it—and a year of quarantine has taught me some valuable lessons about what deserves to go on my body, and what probably never will again (looking at you, heeled boots I bought on sale but never fit quite right). On the day quarantine ends, I'll be popping champagne, celebrating, and wearing absolutely zero of these five things:
1. (Almost) anything with a heel
I'll admit it: I've never exactly been a heeled-shoe girl. In my dreams I can walk in them with ease and they don't bother me, but in reality, I veer toward my white sneakers and loafers while anything in my closet with a heel collects dust.
Quarantine has made me realize that the days that I used to wear my heeled booties or sandals ended up being ever-so-slightly worse because of it. My collection of shoes with walkable heights of block heels will stay, but my ridiculous ones that leave blisters on my feet by noon have got to go—life's too short to be that damn uncomfortable.
Instead, I'll be reaching toward my shoes that make a statement in other ways: loafers in fun textures and colors, sneakers that I feel complete my outfit, and sandals that draw the eye because of their design, not their heel. Maybe one day I'll feel a need for them again, but I'll be getting used to my morning commute without the added detriment of shoes I struggle to walk in.
2. Jeans with no stretch
Unlike many people, this year has, unbelievably, made me actually miss my jean collection. I only buy jeans that I really love and get a ton of use out of, so I do miss picking a pair out of my stack to complete my outfits. But something I've realized? I have no time for the stiff, no-give pairs that I used to make excuses for.
The thing about this is that super uncomfortable jeans are just unnecessary. There are so many pairs both on the market and that I own that truly rival the comfort of my leggings, so making time for the ones I have to wear for three days in a row to feel really comfortable in is a no-go from me. Instead, I'll be altering my jean piles to have pairs that I'll be happy all day, every day in.
3. Bras with an underwire
Back in the fall, quarantine finally made me re-evaluate my bra collection and realize that it was—to put it mildly—absolutely pathetic. I only had two types: uncomfortable ones with underwears that could penetrate my heart at any moment, and sports bras that made me have a monoboob and were wearable for exclusively workouts. If the women's wear industry has done anything for us in recent years, it's coming out with supportive bras that are also super comfortable—feeling any sort of agony from your undergarments is simply ridiculous in 2021.
From here on out, I'm prioritizing bras that are flattering, but that also make me want to put them on every day, which I've found in these three babies. No matter which I choose, I feel supported, confident, and like I don't need to rip them off the second I step through the threshold of my apartment.
4. My bulky, old parka
I live in Chicago, which means that having at least one coat that is exclusively for minus 30 degree days is a must if I want to survive, and I made peace with that before I could even say, "Hey mom, this coat is ugly as all hell." But in 2020, I found a couple of coats that were both warm and looked good, which means that Winter Commute Maddie can act like she's a main character again. After months and months of dog walks in my black parka that goes to my knees, I'm ready to actually style some outerwear (preferably in various furs and faux-leathers) and treat it like a part of my outfit again.
5. The things I should have tossed two years ago
The past year has made me realize not only that every day is a literal gift, but that what I wear should be thanking me for the opportunity to occupy the precious real estate of my body for a day. There have been so many days over the past 12 months that I would have done anything (anything) to have a reason to put on an outfit I felt confident in, so once I have the opportunity to do that every day, I'm done doing it with any clothes I don't feel like a 10 in. That goes for things that are ill-fitting, the pieces that aren't my style anymore, and the things I put on just to get some use out of—they'll be handed down to my sister and donated, while the things I love are going to be put on display literally any chance I get.