Every summer for the past three years, I have had five or more weddings to attend from June to September. And you know what I've done every year? I've bought a new dress for every single one, and I don't regret it at all. There is something so special and exciting about getting dressed up and watching people you love get married (and then partying the night away with them). Could I (and should I) have re-worn a dress and been a Lizzie McGuire outfit repeater? Of course, but when I get a Save the Date in the mail, I can't help but take advantage of the opportunity to peruse the summer wedding guest dresses at my favorite retailers and pick out the perfect one for the occasion.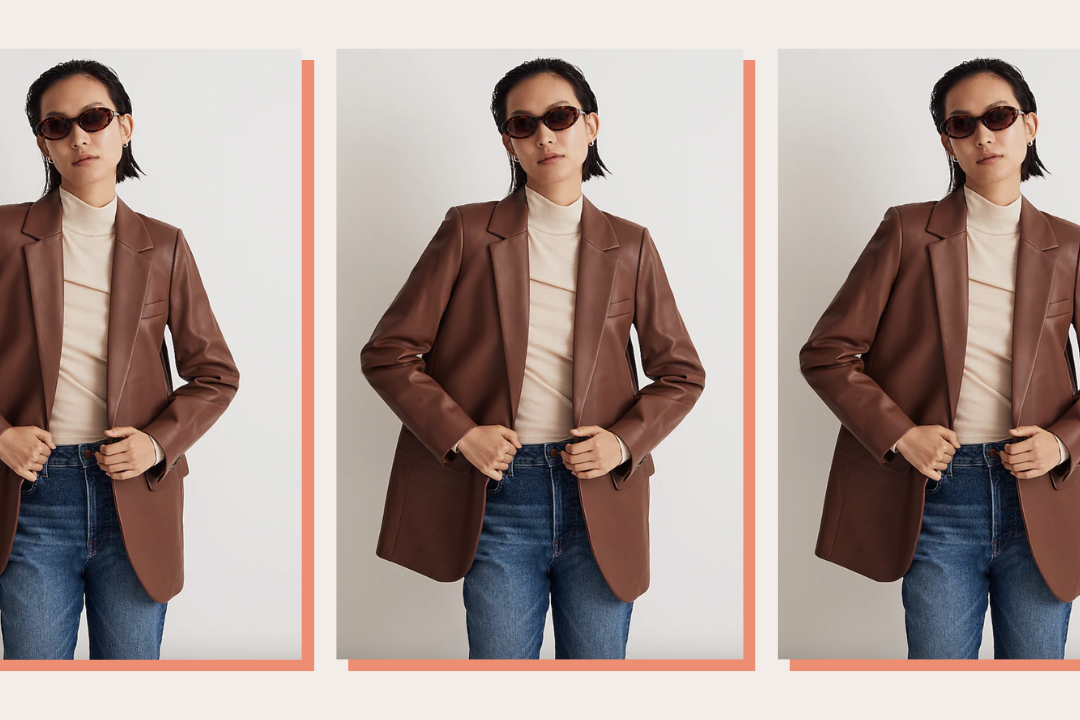 time for your fall wardrobe update!
When shopping for a dress to wear to a summer wedding, you of course want to find one that you are excited to wear, but it's also important to keep the dress code for the wedding (which is usually found on the invitation!) in mind. With wedding season officially here, we've taken it upon ourselves to round up the best of the best dresses and organize them by dress code, style, and more.
From black-tie to beach weddings and everything in between, look no further than this list of 50+ wedding guest dresses that'll put you at the top of the best-dressed guest list at whatever nuptials you're attending.
50+ Summer Wedding Guest Dresses
Formal Summer Wedding Guest Dresses
Formal wedding guest dresses are quite possibly some of the hardest dresses to shop for, IMO. Not only do they usually (but not always!) have a higher price tag, but you want to put your best foot forward for a fancier event, and that takes some serious dress perusing! If you're on the hunt for the perfect dress to wear at a wedding with a formal dress code, look no further. These will single-handedly help you look as glam as humanely possible.
Plus-Size Summer Wedding Guest Dresses
There are hundreds of wedding guest dresses to shop online and in-store, so finding plus-size dresses that fit correctly and make you feel confident as hell shouldn't be a tall order. Whether you're looking for a dress for a semi-formal wedding or a casual beach wedding, count on these styles.
Summer Beach Wedding Guest Dresses
Summertime is already… sweltering, so adding the beach element to a wedding only means one thing: You must shop for something that is lightweight and breezy while still remaining appropriate enough for a wedding. No beach coverups turned dresses allowed. These dresses are both warm-weather and beach wedding-approved.
Casual Summer Wedding Guest Dresses
The absolute best thing about casual weddings is that you can usually wear the dresses you get for them to multiple events afterward: dinner dates, bridal showers, engagement parties, bachelorette trips, you name it. These summer dresses are perfect for casual summer weddings and cute enough to wear over and over again all summer long.
Short Summer Wedding Guest Dresses
An outdoor wedding in mid-July? You won't catch me in a floor-length dress if I don't absolutely have to be in one per the dress code. A classy mini dress is absolutely the way to go if you want to stay cool from the outdoor ceremony to the dance floor, so get ready to show off those sexy legs of yours in these short dresses.
Floral Summer Wedding Guest Dresses
A floral print wedding guest dress is always jaw-dropping from a semi-formal wedding to a garden wedding and everything in between. So why not take advantage of the colors of the season and wear a floral pattern that is unexpected and feminine? Here are eight of our favorite floral dresses for weddings this year.
Wedding Dress Code Tips
While some weddings won't specify a dress code, many will, and if the bride and groom take the effort into guiding you to what you should wear, you should take it as a blessing.
When you're given a dress code, follow it, and make sure the attire you're planning on wearing falls under it. The last thing you want is to show up in a black-tie dress while everyone else is super casual or, worse, show up super casual when everyone is dressed for a black-tie event.
If the invitation doesn't give a dress code, double check the wedding website, and if that still turns up no information, reach out to a bridesmaid to ask (avoid bothering the bride with questions you can get answered elsewhere). If they still don't know, dress for the location. 95% of the time, you aren't going to show up to a ballroom in a sundress or wear a floor-length gown to a beach wedding.
Black tie
Black tie weddings are generally the most formal dress code you're going to see. They're most common when the wedding reception is going to be held in a ballroom.
The best practice for when a black-tie dress code is specified is to wear a floor-length dress. Obviously, which floor-length dress you choose can vary widely. A more plain, solid-colored dress in a classic silhouette is a no-fail option, but you can also branch out and opt for a dress with a pop of pattern or texture. The only "rule" you need to focus on is your dress' length—the rest is fair game.
Cocktail
A cocktail dress code allows for a wide variety of outfit choices, the most common being a cocktail dress (obviously). It's more casual than black tie, but still calls for an elevated, special-event worthy look. For a cocktail dress code, your best bet is to opt for a short or midi dress and heels.
Semi-formal
Semi-formal dress codes are one step down from cocktail—think dressy-casual. There's also a lot more flexibility in what you can choose to wear. A fun jumpsuit or dress you would wear to a nice restaurant are great options. For footwear, you can stick to your go-to heels, or choose a more elevated flat.
Casual
While it sounds self-explanatory, seeing a "casual" dress code description can sometimes feel even more confusing than a black-tie one. For a casual wedding, you can opt for a sun dress and sandals, trousers and a fun blouse, or a casual jumpsuit. Keep it along the lines of what you would wear to a brunch with friends on a Saturday afternoon. From your favorite wedges to a more casual pair of heels to a pair of sandals, any footwear goes here.
How to nail your wedding guest look
Don't bring anything you don't need
While it's generally better to be over-prepared, the last thing you want at a wedding is to be lugging around stuff you don't actually need. For example, don't bring a jacket just on the off-chance you get chilly if you know you aren't ever going to actually put it on (guilty).
Try to contain everything you're bringing into a small clutch or crossbody, and avoid carrying around anything that doesn't fit in it. If you feel like you have to bring a giant bag to carry what you're planning on bringing, rework it to fit into something smaller. The last thing you want is to be caught in photos with a bag on your shoulder and a bunch of things in your hand (which should be holding a drink anyway!).
Don't wear white
This one is a no-brainer, but can also sound like an old-school rule that might not be a thing anymore—but that's not the case. For best practice, avoid wearing white at all costs. Yes, that includes a floral dress that has a white base color.
If you're taking pictures, do it at the beginning
After an open bar, hours of mingling, and time spent on the dance floor, odds are, you're going to look your very best at the start of the wedding. If you're planning on taking pictures to remember the night, do it as early as you can (as long as it's an appropriate time to do so). This obviously doesn't apply to taking pictures with the bride and groom; that's something you should do whenever is best for them.
Something your bride and groom might not want? A million hands up holding a phone, taking photos while the bride is walking down the aisle. If you want to take a few pictures, you should! But don't spend big moments throughout the night messing around on your phone to post them immediately; instead, take the photos, but post them later on and enjoy the moment.
Pack a hair clip (just in case)
Let's be honest: No matter what you do to your hair, after more than six hours of activity, you're probably going to get to the point where you want to put it up.
Rather than resorting to a black hair tie, pack a special occasion-worthy clip in your bag that you can put your hair up into whenever you're ready. Rather than looking like you just threw it up, it'll trick everyone into thinking it was a part of the plan all along and will end up elevating your entire look halfway through the night.
Avoid wearing the same color as the bridesmaids
Obviously, this isn't a hard-and-fast rule, and nobody is going to judge you if you happen to wear something that's the same color as the bridesmaids' dresses. But if you know what color they're wearing and can help it, opt for a dress in a different hue.
If you don't know what color the bridesmaids are wearing, you can likely figure it out by the color scheme of the wedding website and invitations.