Sometimes, the very best outfits are the ones we didn't plan; the ones we threw on before we left the house because we woke up late and didn't have time to overthink it.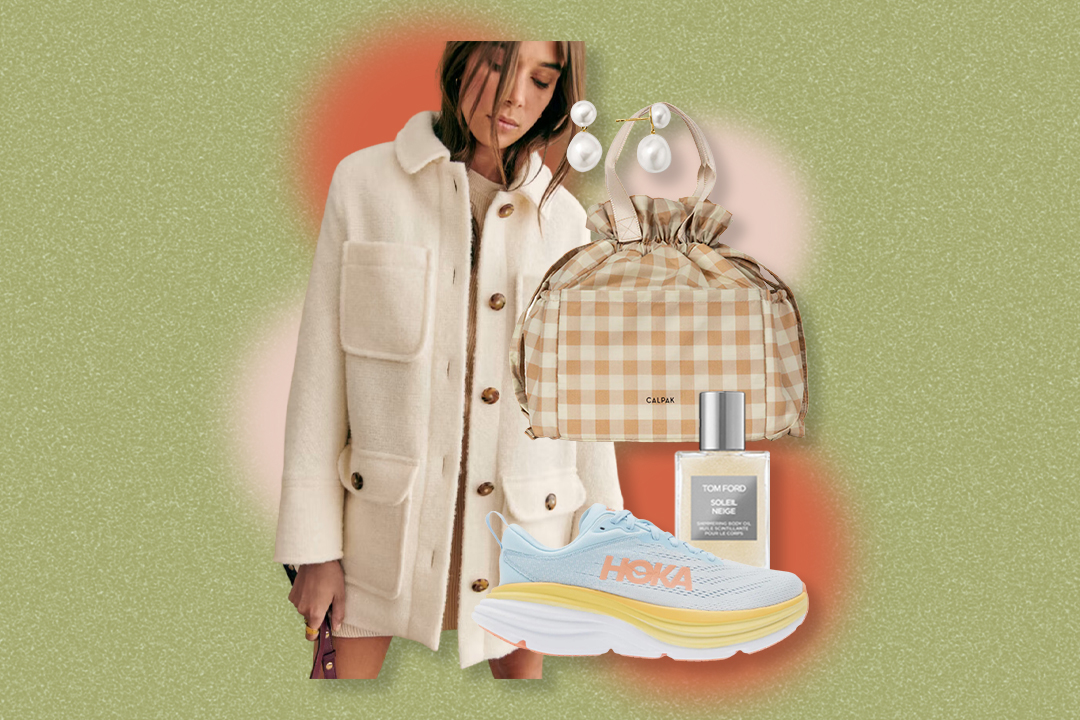 More often than not, those looks are a combination of our most basic pieces, free from too much accessorizing or trying too hard to make it work. I rarely admit that less is more… but sometimes, it really is.
When in doubt, minimal, chic combinations of the basics in your wardrobe can end up looking better than you'd imagine. Basics don't have to feel underwhelming if they're done with a little bit of strategy and knowing what shapes and silhouettes look best together.. These are some of our all-time favorite basic outfit combinations, all of which are effortless in a way that will turn heads—and are anything but boring.
This Meghan Markle-esque combo is simple in the best possible way: a tan sweater combined with a black coat creates a contrast in basics that feels classic and intentional. Paired with light-wash, straight jeans, it's the perfect casual look for any day.
A white-button up and oversized-blazer combo creates a cool-girl vibe that's effortless in the best possible way. Top it off with simple, gold jewelry and wear it anywhere from the office to a (virtual) happy hour.
A peasant top might not be a traditional "basic," but we say that this ruffle-detailed, floral one should be. Paired with faux-leather trousers and a neutral coat, it's the perfect way to style it without looking overdone.
turtleneck / jeans / booties
Is there anything better than an all-black moment? When in a pinch, throw on sleek black pieces together, accessorize with gold jewelry, and top it off with any coat or jacket of your choosing—it's a winner every time.
leather jacket / T-shirt / jeans
You've likely seen hundreds of paparazzi pictures of celebrities in this exact combo before, and for good reason: it's foolproof, cool, and is impossible not to pull off.
leather leggings / shirt jacket / sweater
This season, shirt jackets have quickly made it to the top of our wardrobe staples. Paired with faux-leather leggings and a plain sweater, it's the perfect cozy look that simultaneously looks put-together.