Owning a simple, plain button-down shirt is the equivalent of having a best friend that always has your back. In the year 2020, I made a ridiculously long, ambitious list of aspects of my life that I wanted to change and while "working out every day" most definitely didn't happen, I will pat myself on the back for cutting down my online shopping.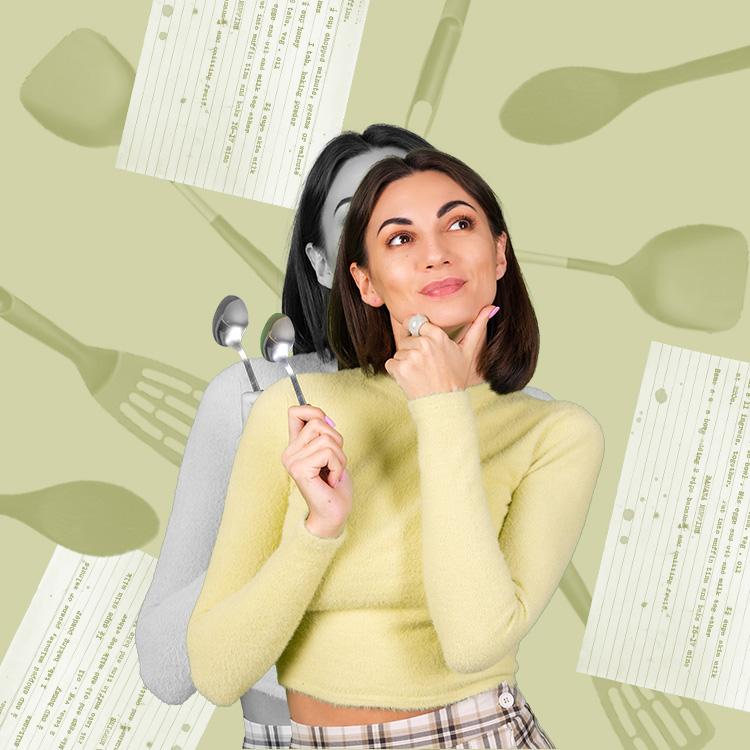 high in protein, good for gut health, and anti-inflammatory? yes, please!
One of the ways that I leaned into spending less on clothes was to take a step back, reevaluate the items I already had, and find new, fun, and adventurous ways to style them. The article that became a front runner in my feat to becoming a cool fashion girl on a budget was my trusty, white button-down that I purchased the year before the world set fire.
I first bought her with the sole purpose of styling with a blazer for an interview, but each time I find a new use for my white button-down, my tunnel vision dissipates just a bit more and I fall even deeper in love. She's versatile, she's chic, she's sexy, and she's ready to be the new favorite fashion piece that you already have.
1. Paired with a puffer
This outfit combo is so cool but will keep you nice and toasty in the colder months ahead. I love this trendy take on an otherwise classic piece and will be rocking it all season long.
2. With faux leather leggings and a camel-colored jacket
Here at The Everygirl, we love a pair of faux leather leggings, and second to that, we love a good camel coat. Pair these two fan favs with a white button-down for the ultimate put-together-yet-casual vibe.
3. With a structured coat and tailored denim
How chic is this outfit formula? While jeans and a button-down make a statement on their own, adding a structured coat and pointed-toe heels will take things to the next level so that you can make any casual street your personal runway.
4. Unbuttoned and over a dress
Throwing an open button-down blouse over a delicate dress is the perfect way to transition your summer dress into fall and is such a beautiful combination. Cheers to the perfect "in-between seasons" look.
5. Cinched with a chunky belt
Adding a belt is the easiest, most underrated way to bring new life to your average button-down. Use a chunky, geometric belt to jazz up a fitted blouse or grab your sleekest skinny belt to add shape to your oversized button-down.
6. Paired with athleisure
Pairing a white button-down with athleisure is the cool-girl trend you didn't see coming. Is she headed to spin class, running errands, or hitting up a dinner with friends? It's none of our business but she'll look fine as hell regardless.
7. Under a sweater
Preppy fashion stans, unite! This look is far from new but is such an effortless way to add structure and class to your favorite chunky knit sweater.
8. With a linen skirt
How gorgeous is this button-down-meets-linen-skirt pairing? This is such an elegant way to transition your summer skirts into fall and winter and is a combo we'll be wearing over and over.
9. Half-tucked with lounge pants
This half-tucked button-down shirt is like candy for my eyeballs. I've definitely tucked in my button-downs in the past but half-in/half-out is an absolutely wild concept that I wish I would have thought of sooner. If you're looking for an easy yet stylish WFH outfit, you've found it.
10. As a monochrome look, tied at the waist
I can't tell what aspect of this outfit combo I like more: the tasteful white-on-white pairing or the flawless execution of the old tie-at-the-waist technique. Thankfully, I don't have to choose and will be keeping both styling options in my back pocket.
11. Under a sweater vest
Sweater weather but make it edgy. I don't have a sweater vest of my own but if I did, I'd opt to wear this combo every day. Pair it with distressed jeans and combat boots and you have yourself a look.
12. Tucked into denim
This outfit formula is so incredibly easy to pull together. Tuck your plain button-down into your favorite pair of denim jeans and you're good to go! Looking polished with minimal effort is always the move.
13. With a statement skirt
Business on top, party down below. I love this unassuming pairing of a refined button-down and a statement skirt. Bring on all of the fun textures, bold prints, and adventurous silhouettes. We're ready for you.
14. Off the shoulder
Unbutton your shirts ladies, we're going off the shoulder for this one. This is such a fun way to revive your button-up and is oh so chic. You can achieve this look one of two ways: Either a) unbutton the entire shirt, flip the collar over your shoulders, and tie in the middle to join the sides or b) unbutton half of the shirt, flip the collar over your shoulders, and tuck the hem into your bottoms of choice.
15. With flare denim jeans and loafers
Flare denim jeans are one of my favorite 2020 trends and pairing them with a simple white button-down is the perfect way to mix classic and trending style. Pop the collar for extra credit.
16. Belted with OTK boots
Not sure what to do with the men's style or oversized button-down hanging in your closet? People, this is it. Pop a sweater or sweater vest over it, rock your button-down as a dress, and pair with some over-the-knee boots for a bold, fashion-forward look.