We know – you've spent the past months creating the wedding of your dreams and you couldn't be more proud. From picking out the perfect destination to sending out the pretty invites, you've planned the essentials for the big day – but may have overlooked what to prepare when the actual day comes.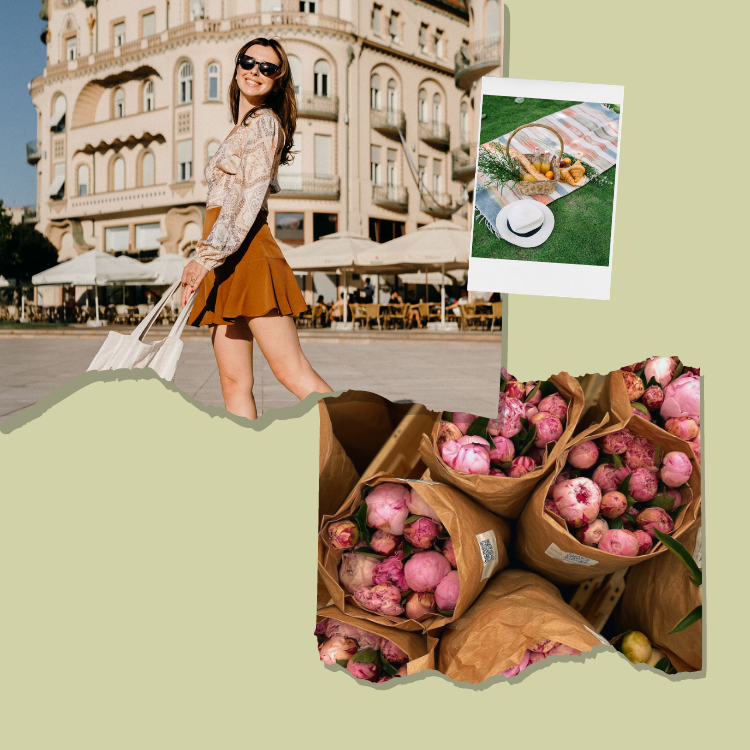 read this if you're in your saving era this summer
Despite your best efforts to have everything under control during this important moment in your life, it can be difficult to consider and plan for all possible scenarios. With this being said, here are 7 things all brides tend to forget on their wedding day – and the easy solutions to fix them in order to have the flawless wedding you've always imagined.
1. Food
"We see a lot of our brides forget to eat on their wedding day, so arrange breakfast and lunch for you and your wedding party."
The Solution
Ask a friend or family member who is not in the wedding to bring your group food. Coordinate this ahead of time, and, to make things easier, let the family member know you are willing to order and pay and will send them all the details for pickup. Also, make sure they have a copy of your wedding day timeline and that you send them a thank you card after the big day.
2. Cry Proof Eyelashes
"I have had a few brides who get their makeup done with faux eyelashes and then find their eyelashes falling off after they shed a few tears. Many brides don't realize that the glue is water soluble, so drop an extra lash glue in an emergency kit just in case!"
The Solution
Chat with your makeup artist about cry-proofing your look. If they won't be on site after the ceremony, ask him or her for any touch-up tips. If you are doing your own makeup, opt for waterproof mascara.

Source: Brianna Amick | Pexels
3. Ring Box
"A pretty ring box is always a great idea to have for your photographer to use when capturing a few photos of your ring. Trust me, your photographer will thank you!"
The Solution
Before you purchase one, ask your photographer if he or she has one. Some wedding photographers will have a few in their arsenal.
4. Accessories
"The major focus is generally on the dress, so it can be easy to forget to pack certain accessories on the wedding day. With that in mind, order all accessories early and create a packing list to ensure they all come with you!"
The Solution
Write up a detailed packing list for you, the groom, and anyone in the bridal party. Send it out a few weeks before the wedding so your wedding party has time to collect anything they don't already have.
5. Invitations and Details for Photos
"Be sure to have an extra set of all your paper products to be captured on the Big Day. Gather everything from your save the dates and invitations to custom napkins, program, and even your welcome bag."
The Solution
If you are worried about an extensive packing list, send a set of your paper suite to your photographer ahead of time.
6. Comfortable Shoes to Dance the Night Away
"Everyone wants to dance the night away, so be sure to have either shoe inserts or a comfortable pair to slip into as soon as the reception kicks off. That way you are comfortable and you aren't sitting on the sidelines while everyone dances."
The Solution
Add them to your packing list and make sure you test any heels out ahead of time.
7. Take it All In
"One of the biggest things I observe brides forgetting on their wedding day is stopping for moments throughout the day to soak it all in! The day goes by so fast (faster than they can imagine) and it's so important to stay present. When else are you going to have all of your closest family and friends together in one room?!"