There you are, in your twenties and struggling to get a grasp on your finances and attempting to stay afloat with bills. Throw in that it's also the average age for people to get married, and you find yourself trying to afford life—and everything that comes with weddings (even when you aren't the one getting hitched).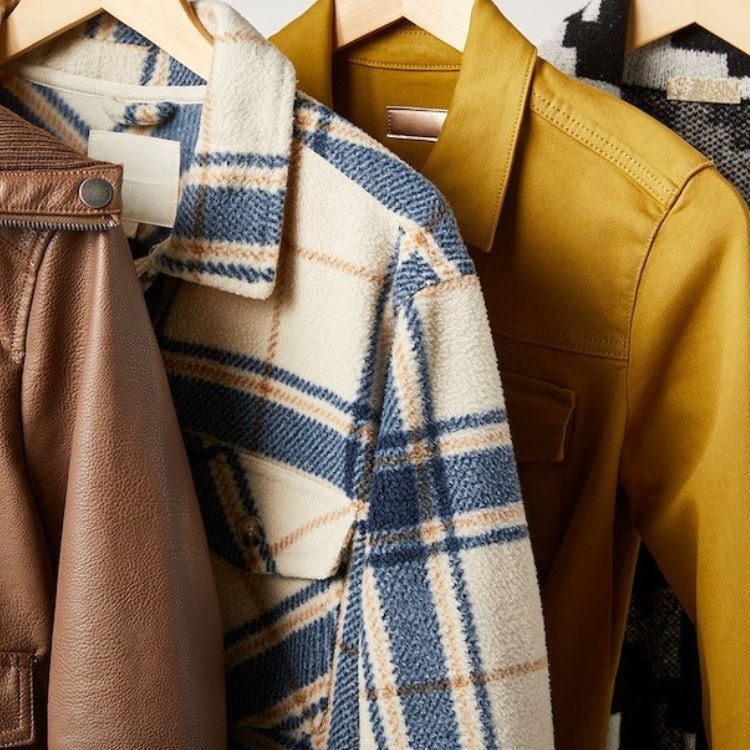 ...and it's wallet-friendly
If your summer plans involve multiple weddings, showers, bachelorette parties, and all the costs in between, you're not alone. But luckily, there's hope for your bank account while owning the wedding circuit. These six hacks for affording wedding season are ones that we rely on year after year.
Swap dresses with friends
When you have a million weddings to attend, it's hard to justify buying a new dress for each one. Instead, ask a girlfriend if you can borrow one (or a few!) of their dresses to wear and offer to swap some of yours as well. You can even make a night of it and have a clothing swap by asking everyone to bring over their cocktail and black-tie dresses, so everyone can pick and choose which works best for them. Make sure every person has at least one "new" dress to wear and trade back after the wedding season is over. Jewelry, bags, and heels can also be shared!
Wait for registry sales
Registry gifts are usually pretty pricey: Kitchen Aid mixers, vacuum cleaners, high-quality bedding, and luggage are among the most common registry options to gift as a guest. These high-ticket items can put a pretty big dent in your wallet, but one thing that can help a lot is waiting to buy anything until there is a sale. Keep your eye on the registry leading up to the wedding and wait until prices drop before you buy anything. If you miss a sale, don't fret. You don't have to buy an expensive gift—a thoughtful card or even a homemade gift is enough.
Use credit card points toward expenses
Remember that credit card you have that gives points per dollar or cash back? Use it often (but wisely) leading up to the wedding season. Use it to buy groceries, pay bills, get gas, or any other regular expenses you anticipate having before you start attending weddings. Save all of the points you receive from those purchases to use toward gifts or travel for an out-of-town wedding that you may have coming up. This is a great way to earn extra cash or rewards that can help you toward the hefty costs of gifts, flights, dresses, etc. for the wedding.
Gift your services
Do you have beautiful handwriting? Offer to make the signs and seating cards. Good with music? Make the bride a playlist for her bachelorette party and even the wedding after-party. Organized? Help with a timeline for the event and the seating chart. The bride and groom will appreciate the thoughtfulness, time, and attention you give to their wedding over any present you could purchase off of their registry—plus, gifting your time and services to them will save you both money.
Do your own hair and makeup
If you're in the wedding party, you can save so much money by doing your own hair and makeup! If the bride is worried that you won't match the rest of the wedding party, watch what the makeup artist does and copy the style and colors. You can also practice a few hairstyles leading up to the big day so the bride is confident in your skills and approves of the hairstyle you choose.
Similarly, if you're a guest and you still want to get your glam on, sign up for a free makeup trial (Ulta, Sephora, and other retailers offer this if you sign up in advance) or ask a friend that is good at doing hair and makeup to help you instead of paying for services.
Decide not to attend
Weddings are meaningful but they are also expensive. If you simply don't have the funds to travel for a wedding or to attend every event leading up to it, be honest with the couple. You were invited because you are important to them, so they aren't going to want you to be put in a tough position just to attend their wedding; they will understand and want the best for you. If you want, you can get together with them after the wedding to hear all about it and celebrate with them in a smaller way. Alternatively, remember that the couple is also paying for you, so if you got an invite from a family friend but you aren't necessarily close, it might be a relief on both ends.