It's that time again, ladies. The leaves are falling, you're wearing your favorite scarf, and everything is right in the world. Until the panic sets in—the panic of finding the right outfit for the fourth wedding you'll be attending between now and the end of winter.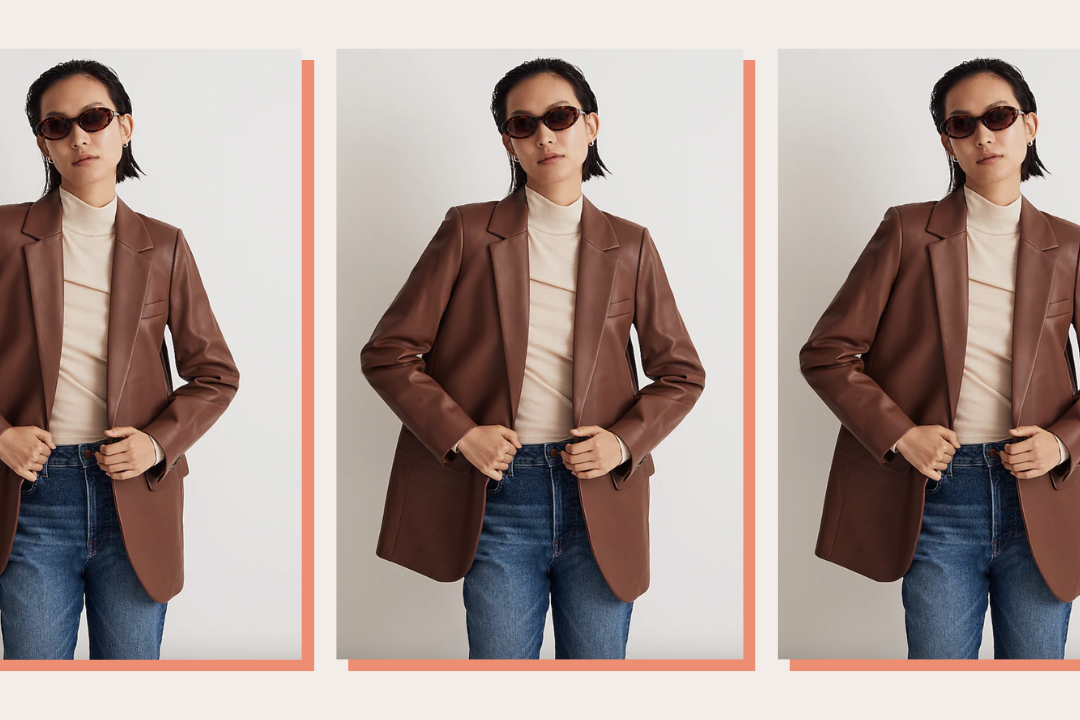 time for your fall wardrobe update!
Wedding season never actually ends, and finding the right dress, shoes, and accessories for every event can be tricky. Luckily, we've got your back. Here are 9 styling tips to elevate your fall/winter wedding look.
1. Long sleeves
Source: Marianna Hewitt
Whether you live in Texas or Chicago, a wedding in November is most likely going to be a bit chilly. Instead of hauling around a coat all evening, opt for a long-sleeve dress or blouse. My personal favorite is a long-sleeve wrap maxi that slims your waist, keeps you warm, and allows for freedom on the dance floor.
2. Jewel tones
Source: Gal Meets Glam
If you're shopping for something new, try a rich jewel-toned dress or jumpsuit. Pair your favorite patent leather pointy-toe heels with a deep burgundy or emerald silk dress. The beauty of jewel tones is that they make everyone's skin glow! If your skin tone is light, opt for a powerful deep blue; if it's medium, try a sparkling emerald; and if it's dark, try a ruby red. A smoky brown with a warm gray undertone is also known to look amazing on every shade of skin!
3. Tights
Source: Pink Peonies
Bare legs in the winter? It's a question we all debate. My advice: go for a midi- or full-length dress. If you have your heart set on a shorter, flirtier number, grab your favorite pair of tights. They're an easy solution for a little more coverage during a chilly reception. Play with the opacity and design, and don't forget to think about the kind of shoe you'll need to make them work.
4. Heavy fabrics
Source: Elle
Most of the year we seem to avoid anything that isn't lightweight and extremely breathable. Try out a wool, velvet or a heavy jacquard dress. Heavier fabrics can create beautiful silhouettes you don't normally wear, and you'll stay warm during the outdoor ceremony.
5. Jumpsuit
Source: Pinterest
You CAN wear pants to a wedding and pull them off! But to do so, they need to be captivating and quite dressy. The easiest way? Opt for a jumpsuit. You can try something flowy and soft, or bold in color and print. But either way, heels are a must. Style it with a bold statement necklace or long, captivating earrings.
6. Booties
Source: Beaute Jadore
Don't dismiss wearing your favorite booties to a cold-weather wedding. They'll elongate your legs the same way dressy heels do—without the discomfort. Just be sure to choose a style dressy enough for the wedding. A black suede wedged bootie is my personal 'go to' when I need to survive a long event.
7. Cape dress
Source: Viva Luxury
A cape and a dress in one? Does it get more perfect for a November/December wedding? This style is great for keeping you warm and hiding some of that unwanted attention to your bare arms. Plus, it offers a classic feel with the added twist of a modern silhouette.
8. Statement coat
Source: With Love From Kat
You may think of a coat as a hindrance (we're not suggesting lugging a parka around all night), but a well-paired coat can take an outfit to the next level. The trick is all in the styling, so use what you have. Snazz up a basic coat with a sparkling brooch over a jumpsuit or flowy empire dress.
9. When in doubt, rent!
Source: Girl With Curves
Sometimes your closet won't do and it isn't always practical to invest in a new wardrobe full of long sparking gowns for someone else's wedding. Rent The Runway allows you to rent a gown for a specific event for a 4 or 8 day time frame. Start with your size and delivery date and search through pages of dresses, jewelry, and handbags for every budget and event type. They also send a free backup size and free shipping for the return. I mean really ladies, you can't beat this deal.
What are your styling tips for a cold-weather wedding?