It's no secret that we're big believers in the power of a side hustle. Whether you're just trying to balance a hobby with your full time job or you're taking your business full time, we've covered the ins and outs of a successful side hustle.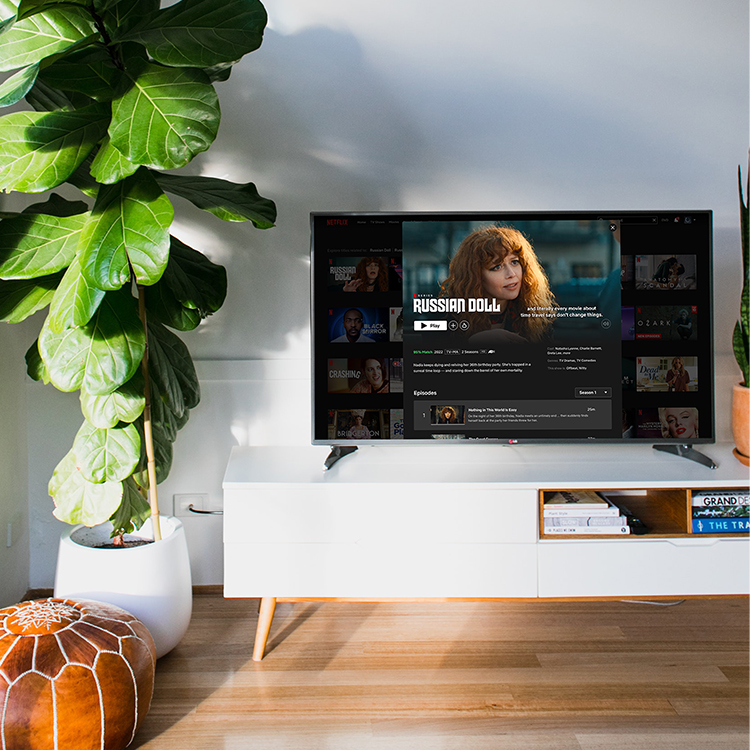 stop mindlessly scrolling on Netflix—these shows have our seal of approval
As e-commerce platforms have become more user-friendly and more customers are shopping online, a huge market has grown for start-ups to fill. Whether you're a photographer, a crafter, or a graphic designer, there are customers waiting for you to open shop!
Pick a Platform
Squarespace and WordPress are both popular favorites to build and host any type of website. Each website offers an e-commerce plugin feature to allow users to add an online store to their website. Both are ideal options if you already have a personal website, or if you want your shop to live within a new website launch — rather than on a separate platform. Click here to read our guide to starting a shop in Squarespace.
Shopify is an e-commerce platform that allows users to build out their own online store. There are a few different monthly plans, each offering a different set of design and technological benefits. Shopify is a great option if you want an easy turn-key store design, but you won't benefit from the same organic traffic as other platforms, like Etsy, that offers product search pages.
Etsy is a favorite destination, for sellers and customers, for unique handmade and vintage products. Whether you're a crafter, a calligrapher, or an antique enthusiast, Etsy is a fabulous platform to utilize to attract customers. The cost to list a product is just $0.20, and sellers have a built-in network of loyal Etsy shoppers.
Instagram is a really easy way to sell online, especially if you already have a community of followers that you're regularly engaged with. Shop owners like Bloom Designer Finds simply post images and descriptions of products to their Instagram feed and interested buyers simply comment to buy and then pay through Paypal. Browse the #shopmycloset hashtag for some inspiration.
Know Your Numbers
Start Up Costs
Even if you opt for one of the free platforms to sell your products, you'll still have an upfront investment to launch your shop. If you opt for Shopify, Squarespace, or WordPress, determine what your initial investment will be taking into account a domain name, email set-up, and any e-commerce plugins you may have a one-time fee for.
In addition to your online home base, you also may have some pre-launch investments in marketing and branding. If you envision a professional logo or branded images, be sure to budget for that development as well!
Monthly Costs
After you open your shop, there will be additional costs that will be ongoing; some fixed and some variable. A simple Excel spreadsheet of all costs is an easy way to make sure that you're pricing your products to make a profit.
Things like hosting for your own website or monthly fees to Shopify will be predictable each month, but you'll also have variable material and shipping costs with each sale. Before publishing an item, make sure that you're charging a price that will cover all of the variable costs. A typical retail mark up is at least 30% over cost.
Retail Analysis
The analytical piece doesn't end when your shop goes live! No matter what selling platform you choose, there is so much data available to analyze your performance.
Every week, dive into your top selling products. Are there similarities? Are customers gravitating to a certain type of product or price point? Use these facts and figures to help you create new products that you know will resonate with customers.
Visitor data is also a great way to pinpoint ways to better your shop. By using a basic conversion rate (the number of sales divided by the number of page views), you'll quickly be able to see what product pages are grabbing potential customers' attention and prompting them to buy!
Set Yourself Apart
Photography
Great product photography is the easiest way to boost your conversion rate and attract new customers. Whether you're selling handmade scarves or digital photography, there are dozens of clever ways to make your product pages look ultra professional. Etsy also has a full guide to best practices based on successful shops.
If you're selling any kind of art print, product mock-up templates are an easy way to streamline your product images and have a consistent look and feel. Creative Market offers thousands of different templates that are easy to drop your own products into.
If you're more of a DIY girl and have physical product to photograph, simple poster board or marble contact paper can transform any shot into a professional looking backdrop. Throw in a few pretty props to give customers a vision into the look, vibe, and size of your item.
Social Marketing
Reaching customers through social media is one of the best ways to engage and attract new buyers. Most platforms allow you to run discount specials, clearance, and offer coupon codes easily, but it's up to you to get the word out!
In addition to Creative Market mentioned above, Canva also offers hundreds of premade social media graphics — many of them for free! Just type in your shop name and your promotion and you'll have a beautiful, high resolution graphic to share across your social media pages.
Have you ever sold online? What are your favorite resources?