There was a time when Botox was reserved for the brightest of stars. There was no way anyone on the wrong side of the Hollywood hills could even think of waltzing into an office to get Botox, let alone afford it. Botox and fillers were an enigma to us all—and then influencers started getting them. They touted Botox as the cure-all for plumping up those little lines here and there and as the ideal tool to prevent wrinkles and fine lines in the future. It might just be the best anti-aging skincare product out there, and everyone seems to be getting it. But do we have to?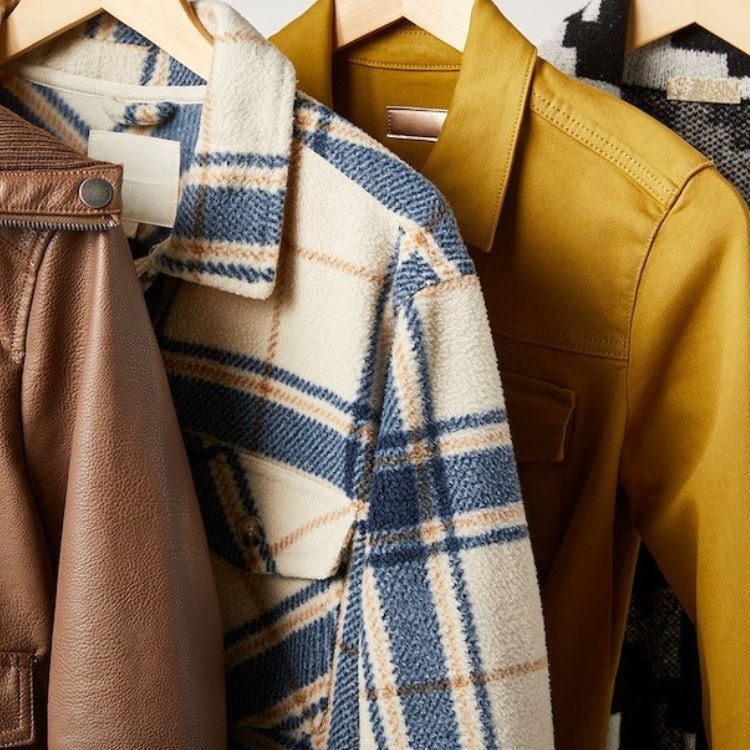 ...and it's wallet-friendly
Obviously, Botox, injectables, or anything that promises tight, taut, wrinkle-free complexions isn't a need. That whole myth about "aging gracefully" is a crock of BS. But that doesn't mean we can't work our hardest for amazing skin now and later, and if Botox isn't in the cards for you, a skincare routine that mimics the same line-smoothing, wrinkle-reducing, and texture-eliminating quality is within reach.
We looked to injectors for the next best thing when you can't (or won't) step in for a little Botox touch-up—and they delivered on their favorites.
Meet the expert
Ginille Brown
AESTHETIC NURSE PRACTIONER
Brown is the owner of Ginille Beauty Aesthetics in Santa Monica, California.
Meet the expert
Rana Kennelly
CERTIFIED AESTHETIC NURSE SPECIALIST
Kennelly is the owner of The Confidence Bar, a medspa in Chicago focusing on botox and fillers.
Retinoids
"If someone can't get in for their Botox appointment, isn't quite ready for injections, or just wants simple and effective skincare, sunscreen and a retinoid are absolutes to maintain a healthy skin foundation, fight off wrinkles, and keep them looking vibrant and fresh," said Ginille Brown, aesthetic nurse practitioner in Santa Monica, California. Retinoids are forms of vitamin A that encourage cell turnover and quickly remove layers of skin to support a smooth, soft, even-toned appearance on the skin, making it a powerhouse for acne, hyperpigmentation, texture, and of course, anti-aging.
Brown recommended Altreno, a prescription-only tretinoin specifically made for adult acne that combines a retinoid and hydrating ingredients to eliminate irritation while still being highly effective. If you have acne or want a higher potency retinoid and have access to a dermatologist, Altreno is a great option to discuss with your doctor.
However, there are great retinoids available over the counter, especially if you have sensitive skin and want a milder option.
Peter Thomas Roth
This potent 1.5 percent retinol also contains vitamins C and E and squalane for antioxidant protection and boosting moisture and softness, working as close to a prescription-strength as you can get OTC.
Versed
This is our team's favorite gentle retinol for beginners because it's inexpensive and gentle without compromising on results.
L'Oreal
For a drugstore retinol, this one stacks up quite high. This formula is made with pure retinol rather than a derivative, which can help reduce wrinkles and fine lines and improve skin clarity and brightness faster. It contains hyaluronic acid and glycerin to moisturize and soothe the skin, so adding it to your routine won't irritate you.
Sunscreen
"Sunscreen is an underrated skincare product," Brown said. "It protects the skin from harsh damage from the sun (skin cancer, fine lines, wrinkles, and sun spots)," which all contribute to aging. No matter the derm, esthetician, or skincare expert you talk to, the first product they're going to make sure you're using daily is sunscreen.
If you're using active ingredients like retinol and alpha-hydroxy acids (like glycolic and lactic acids), sunscreen is imperative because these ingredients make you photosensitive, but you should really be wearing sunscreen any time you expose yourself to the sun (even when you're sitting by a window and on cloudy days).
EltaMD
"[This] is a physical sunscreen mixed with vitamin C to protect against free-radicals and hyaluronic acid that gives a boost of hydration," Brown said. "I love its silky feel. It is tinted and blends into my brown skin better than most tinted sunscreens. I see a diverse group of patients, and they say that the sunscreen has a light-medium coverage that can help to hide some of the fine lines that are peeking through when their Botox starts to wear off. I advise my patients to wear it daily and make sure to reapply every two hours when having contact with the sun (outdoors, driving, being near windows, etc.)."
Black Girl Sunscreen
Dermatologists love this chemical sunscreen because it's suitable for all skin tones and types, never causing a white cast or breaking out sensitive and acne-prone skin.
Hero Cosmetics
If you'd prefer a mineral sunscreen, this one has a green hue that doesn't leave a white cast and reduces redness, drying down to a satin finish that just looks like skin.
Peptides
Peptides are one of the most important ingredients to include in an anti-aging skincare routine, which is why you are likely recommended peptide-filled formulas after a Botox treatment. Peptides keep collagen, protein, and keratin intact, as they send messages to your skin cells to keep producing collagen to keep your skin firm and bouncy.
Kennelly and Amie Martin, certified aesthetic nurse specialist in Chicago, both suggested adding a powerful peptide treatment into your anti-aging skincare routine if you want to keep your Botox results or mimic them at home.