As much as I love treating myself to a cute little outing of walking to get my favorite Starbucks fall coffee drink or spending a few hours working at a cafe with a delicious latte, my wallet simply can't handle making that a regular habit. Over the last year or so, I've become extremely passionate about making delicious coffee in the comfort of my own home, and let's just say, my bank account thanks me every day.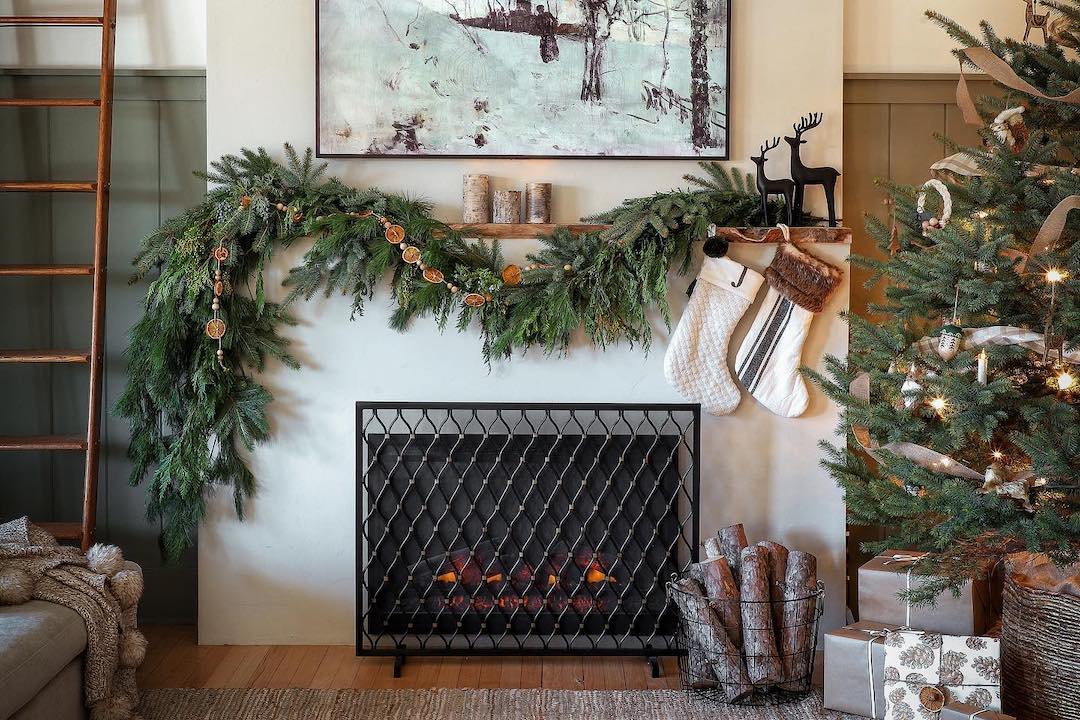 there's still time to deck your halls
I pretty much make myself a homemade iced latte with espresso made in my Nespresso machine year-round, but I like to use the fall months to really experiment and switch things up. Obviously, pumpkin and coffee go together just as well as Lorelai and Luke (get it, an extra coffee reference?), but you can really deck out your at-home barista station with so many things in the fall that you'll forget about Starbucks altogether.
I'm all about romanticizing the mundane, everyday tasks that life throws at us, so why not start first thing in the morning by making your morning coffee your favorite ritual of the day? Here is everything you could possibly need to make the best fall coffees at home:
Your Coffee Maker of Choice
Making a delicious coffee at home starts with the machine you're making it in. While we love a store-bought bottled cold brew as much as the next person, investing in a coffee maker you love is definitely worth it in the long run. Whether you need the convenience of a single-serve machine or crave the traditional taste of drip coffee, there's a machine out there that will be a great fit for you.
This quintessential fall recipe from Half Baked Harvest is the at-home coffee-meets-chai combo of our dreams.
Coffee
I am fully aware that some people are very particular about their coffee and would never want to switch it up, but I strongly believe that fall is the perfect time to experiment with fun and festive flavors. There are so many great options out there for single-serve pod drinkers and traditional ground coffee drinkers alike.
A Milk Frother
It doesn't matter if you're an oat milk, almond milk, or dairy milk kind of girl. There is one thing I absolutely know: Frothing your milk and/or coffee creamer (pumpkin spice oat milk creamer, anyone?) changes the entire game. It is truly the key to achieving that coffee shop-level feel in the comfort of your own home.
Instant Pot
This budget-friendly frother has a convenient handle and can make hot or cold foam.
Zulay
This $16 milk frother is in all of our editors' kitchens.
10+ colors available
Nespresso
Interested in taking your coffee set-up to the next level? This Nespresso frother will help you do just that.
This delicious PSL recipe from Ambitious Kitchen is a dairy-free and naturally sweetened version of a true classic.
Add-Ins and Accessories
Obviously, the key formula to a great cup of coffee is simply coffee and milk (or cream). However, I would make the argument that adding in a few little extras is what really makes the formula complete. You can choose a syrup, sauce, or topping that will make you simply forget about that $6 Pumpkin Cream Cold Brew.
This Eating Bird Food recipe details how to make your own pumpkin cold foam, so you can have a healthier version of the Starbucks fave right at home.
Mugs, Glasses, and Straws
Although it's what's on the inside that counts, what you drink your coffee in can add that lil' something extra that makes enjoying your coffee so much more special. Pulling a festive, spooky-xseason mug or glass out of your cabinet is sure to put a smile on your face first thing in the morning.