Giving yourself the perfect at-home manicure is no easy feat. You have to worry about your cuticles and applying polish evenly and the dreaded feat of applying polish with your non-dominant hand. At best, it can pass for a fresh-from-the salon mani—but at worst? Things aren't even close to presentable, let alone pretty.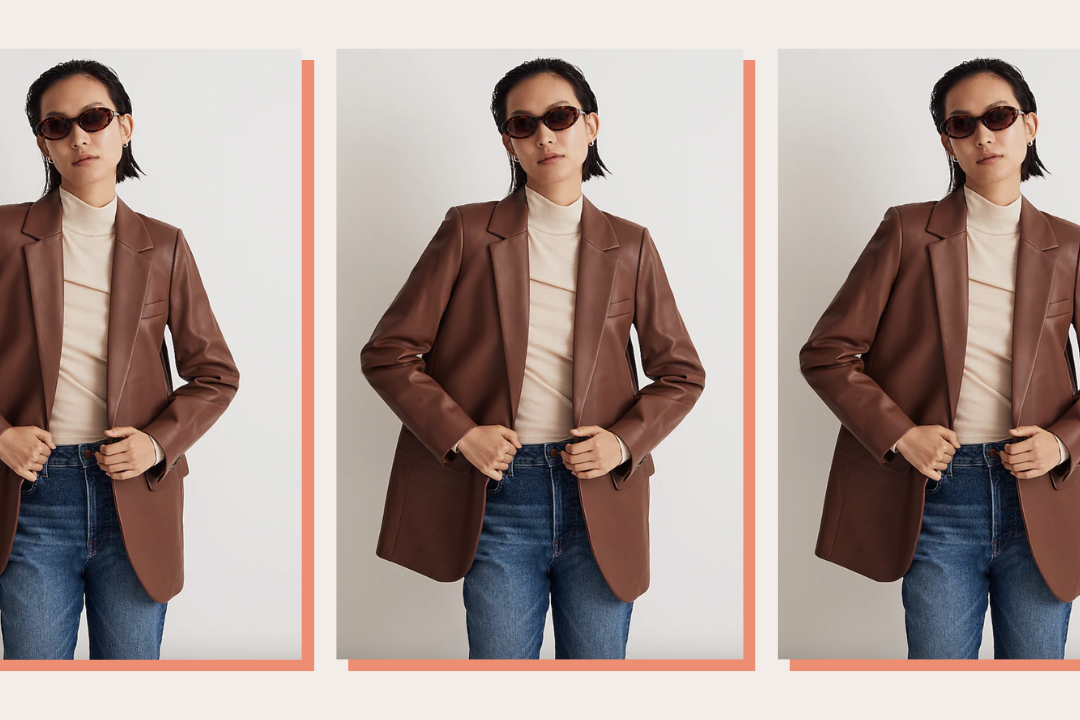 time for your fall wardrobe update!
Whether you're turning to an at-home manicure because your go-to salon is closed or you're just trying to save some money, we've got you covered. We have the best at-home manicure tips, straight from the mouth of one of the biggest people in the nail biz: Suzi Weiss-Fischmann, the cofounder, brand ambassador, and creative visionary behind OPI Products.
You know what they're saying: this time period is going to reveal who the real blondes are versus the fake ones–don't let your claws be another sign that you need the pros to keep you looking put-together. Follow along with these fool-proof tips—they'll take you from nail novice to pro before you can even think about heading to the nail salon again.
Step 1: Base Coat
No, a base coat is not a hoax—it's a requirement for making sure your nails are prepped for polish. Not only does a base coat protect your nails from polish and staining, but it'll help prevent your manicure from chipping.
Step 2: Two Coats of Polish
Unless you're using a polish that's super sheer, two coats should do the trick. Suzi recommends paying extra attention to the tips of your nails to avoid chipping.
OPI
Suzi's favorite of all of the OPI shades!
Step 3: Top Coat
Next comes the step that seals all your hard work in and makes your manicure look shiny and finished. Once again: be sure to pay extra attention to the tips of your nails while applying.
Suzi's Trick: Apply another top coat after three days
Suzi's tried-and-true trick to make polish last? Applying another top coat once your manicure is three days old. Not only will it prevent your nails from prematurely chipping, but it also will keep them looking shiny and fresh.
More of Our Favorites