Retinol. It's tried and true, it's dermatologist recommended, and it's up there with sunscreen when it comes to benefits. It only makes sense that beauty brands have begun to explore plant-based alternatives to this results-driven ingredient, and they found one: bakuchiol.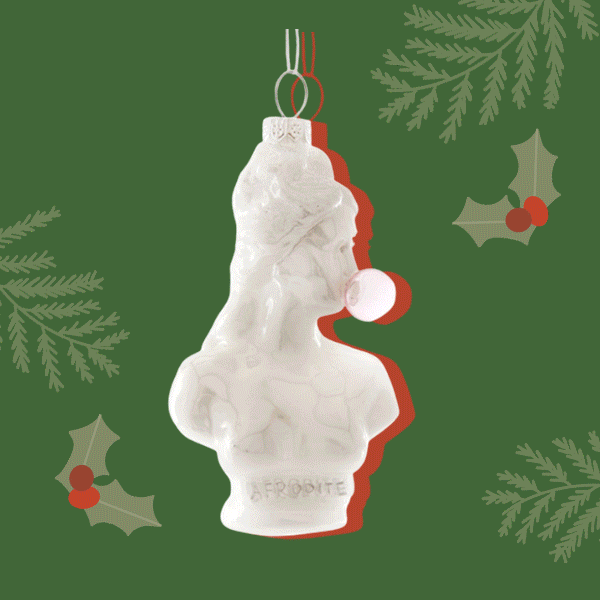 Whether you prefer your tree to be a masterpiece or a beautiful array of memories, there's something for everyone at Carlyle Avenue's ornament shop. Don't miss their expertly curated collection!
Obvious pronunciation queries aside, bakuchiol is a retinol-like compound derived from the Indian babchi plant. It's not new; in fact, Ayurvedic and Chinese medicine practitioners have long used bakuchiol to treat various skin ailments. Only recently has it become more popular on the retail scene, showing promise for its ability to improve signs of photodamage, just like retinol.
I asked skin experts (and retinol enthusiasts, natch) for their advice.
Retinol's Storied Reputation
"In terms of topical ingredients, retinol is the closest thing doctors have to the fountain of youth," said Dr. Lamees Hamdan, founder and CEO of Shiffa. "It helps boost collagen production, speed cellular turnover, and unclog pores." She also explained that retinol reduces fine lines and wrinkles, evens out discoloration, and makes pores appear smaller — a pretty legit benefit list.
But retinol is not without downsides, namely its tendency to induce redness, sensitivity, and flaking. Prescription Retin-A in particular "can be quite aggressive on the skin. Few people can tolerate it, especially those with sensitive or very dry skin types," Dr. Hamdan said.
The Gentler Option
Like retinol, bakuchiol targets fine lines, wrinkles, and lack of elasticity and firmness. Lest you associate its natural origins with a downgrade in effectiveness, consider this: findings from a double-blind, 12-week study published in the British Journal of Dermatology show that bakuchiol performed similarly to retinol. It significantly decreased wrinkle surface area and hyperpigmentation, and was found to be less irritating, resulting in reduced stinging and scaling.
There are also some notable differences between the two ingredients. Bakuchiol is not retinol and has no structural resemblance to retinoids, according to a 2014 study published in the International Journal of Cosmetic Science.
In fact, "it's an antioxidant-type ingredient similar in effect to resveratrol," said Joanna Vargas, celebrity facialist and founder of Joanna Vargas Salons and Skincare. "Studies have shown that bakuchiol boosts collagen production without the worry of inflammation like you would have with retinol. It's nice for anyone who has had trouble with retinol in the past."
As anyone who's experienced post-retinol burn, dryness, or itchiness knows, an ingredient that rivals its results without irritation is a pretty big deal. Also worth noting: Bakuchiol is also vegan, unlike some retinol sources.
When to Use Bakuchiol
Should you make the switch to bakuchiol? "Bakuchiol looks very promising and is an alternative for those who can't tolerate even the gentlest retinoids," Dr. Hamdan said. But she advises sticking with vitamin A derivatives if you're tolerating them well, calling them the "holy grail" of skincare.
To incorporate bakuchiol into your routine, Vargas suggests using it like you would a retinol serum, and applying it at night after cleansing.
Expect to see more of this trendy ingredient popping up in natural formulations. In the meantime, here are a few standouts.
Biossance
This bakuchiol serum also contains squalane and hyaluronic acid to lock water into the skin. Clinical results show an impressive 48 percent clinical improvement in skin firmness after four weeks
Olehenriksen
Olehenriksen tapped bakuchiol for its Retin-ALT line, which features this gorgeous lilac crème. It helps to gently smooth and brighten the skin with the help of alpha hydroxy acids.
Whish
Whish recommends using their clay mask once or twice a week to reap the revitalizing benefits of bakuchiol and fruit-based enzymes.
Indeed
Because these bakuchiol-based resurfacing pads won't increase photosensitivity, they're gentle enough for daytime use (just add sunscreen). They tackle everything from uneven tone and wrinkles to dehydration. They also contain niacinamide to brighten dull skin.
Dermstore
This moisturizing formula also features rosehip seed oil, a natural source of vitamin A that helps to rejuvenate the skin.