Sunday is a day for relaxation, recovery, getting ready for the week ahead, and, if you're anything like me, meal prepping. However, if you've spent the majority of your adult life thinking meal prep just isn't for you, I get it. But you don't have to be a gourmet chef to meal prep for the week, and you certainly don't have to eat the same exact meals every single day. Nobody likes getting to Thursday and thinking, "ugh, chicken and broccoli again?"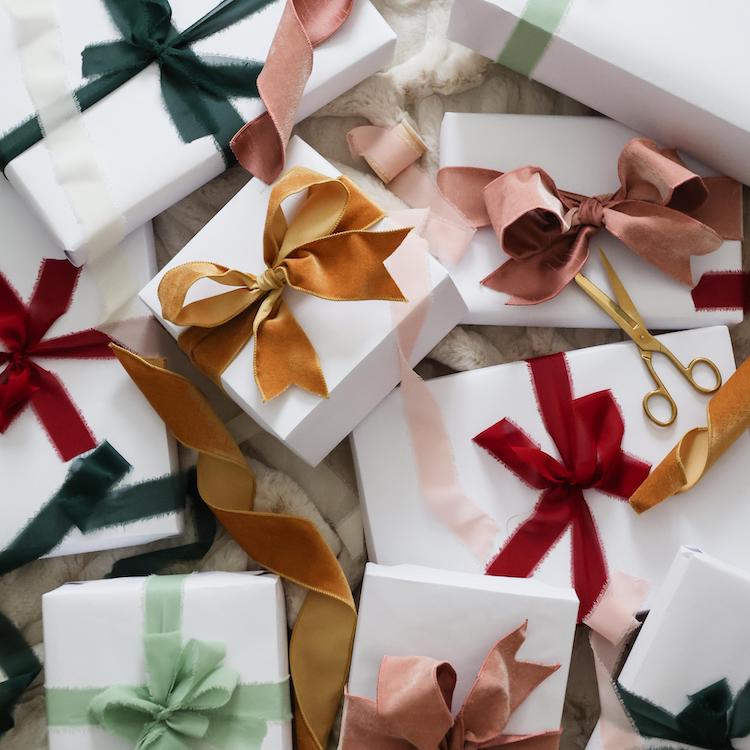 the perfect gifts for everyone—and we mean everyone—on your list
There's one easy hack I use to keep my meals simple, healthy, and non-repetitive all week long with minimal prep. The key is to maximize the ingredients for your prepped dishes and find new ways to reuse the foods you've already put together. Start with a base meal and build on it with toppings, sides, sauces, herbs, and more. Here's how to use this meal prep method for breakfasts, lunches, dinners, and snacks that you won't get sick of by the end of the week.
Breakfast
You know what they say: breakfast is the most important meal of the day! So whether you like a sweet or savory breakfast, these two meal prep ideas will keep you energized and prevent your morning routine from feeling stale.
Overnight Oats
Overnight oats are a classic and nutritious breakfast that you can change up every day. Create your oat base by following a simple recipe, then change the toppings each day. The best toppings for overnight oats include ingredients like fresh or dried fruit, nuts, seeds, nut butter, and even chocolate. Here are some combos to get you started:
Peanut butter, banana, and cacao nibs
Fresh berries, honey, and coconut
Apples, pecans, cinnamon, and nutmeg
Dried cranberries, almond slices, and pumpkin seeds
Peaches, blueberries, and cinnamon
Breakfast Sandwich
Breakfast sandwiches are a great on-the-go breakfast if you like to start your day with something a little heartier. The best part is that you can make them in bulk and freeze them to enjoy whenever you want. As you're prepping your breakfast sandwiches, switch up the protein, toppings, or type of bread to add some variety to the batch. For example, make some with sausage and others with bacon or ham, top each with a different kind of cheese, or build some on English muffins and the rest on bagels or croissants.
After you reheat your breakfast sandwich, add a sauce like chipotle mayo, sriracha, or hot sauce to switch up the flavor. Then finish it off with some added veggies like peppers, onions, tomatoes, cucumbers, or greens for a filling and nutritious breakfast.
Lunch and Dinner
When I first began meal prepping, I thought a basic rice, chicken, and broccoli combo was the easiest and best option, but that gets old quickly. On the other hand, preparing a different meal for every lunch and dinner throughout the week is too stressful to be sustainable. That's why leveling up a simple base of ingredients is a better solution to ensure you're never bored with your meal prep. I like to keep my base of rice, chicken, and veggies, then add a fresh twist to each meal.
Keep the seasoning simple
Start with a lean protein (such as chicken or tofu) that goes well with veggies like broccoli, cauliflower, peppers, and onions. Season it all lightly with olive oil, salt, pepper, garlic powder, and onion powder. That way, the food has flavor, but it won't clash with other flavors you add.
Get creative with the sauces
Choose your favorite sauce—BBQ, teriyaki, buffalo—the list goes on. Drizzle your chicken and veggies with your sauce of choice, plate it over your rice, and create a new bowl every day.
Make a sandwich or a wrap
Some days, you can skip the rice and make your prepped protein and veggies into a sandwich. Combine it all into one handheld, or make a sandwich with your protein and enjoy the veggies on the side. Here are a few ways to take it up a notch:
Buffalo or BBQ chicken wrap: Cut up your prepped chicken and toss it in the sauce of your choice. Arrange it on a tortilla with toppings like cheese, lettuce, and tomato before wrapping it all up.
Chicken salad sandwich: Shred your chicken and mix it with some mayo, celery, and green onion to make a simple chicken salad. Start with your bread of choice, then add lettuce, tomato, pickles, and your chicken salad mixture.
Spice it up
Since you lightly seasoned the food, now is the time to add more spices, herbs, and fresh veggies. Here are two delicious bowls you can make with your chicken, rice, and cooked veggies:
Burrito bowl: Start with some rice, then add some greens like romaine, spinach, or spring mix. Next, add some fresh veggies like tomatoes, onions, and jalapeños. Top with your cooked veggies and chicken, and finish with a drizzle of chili lime dressing. You just made a bowl that could rival your last trip to Chipotle!
Mediterranean-inspired bowl: Like the burrito bowl, start with rice and greens. Then add fresh veggies such as tomatoes and cucumbers. Next, add your cooked veggies and chicken, and finish with toppings like crumbled feta, tzatziki, fresh dill, olive oil, and red wine vinegar.
Snacks
Last but definitely not least, snacks. Mix up your snacks daily with a combination of fruit, nuts, and cheese to keep cravings at bay. Bonus: If you're making overnight oats for breakfast, you'll have many of these ingredients on hand, making your prep even easier. A few meal prep snack ideas to get you started:
Sliced apple with a scoop of peanut butter or almond butter and a sprinkle of granola
Sliced cheddar cheese, a serving of almonds, a serving of craisins
One cup of fresh berries and a serving of almonds
A handful of homemade trail mix with almonds, cashews, pumpkin seeds, dried fruit, and cacao nibs
By starting with a simple base and dressing it up with creative additions throughout the week, you'll never get bored with meal prep again.